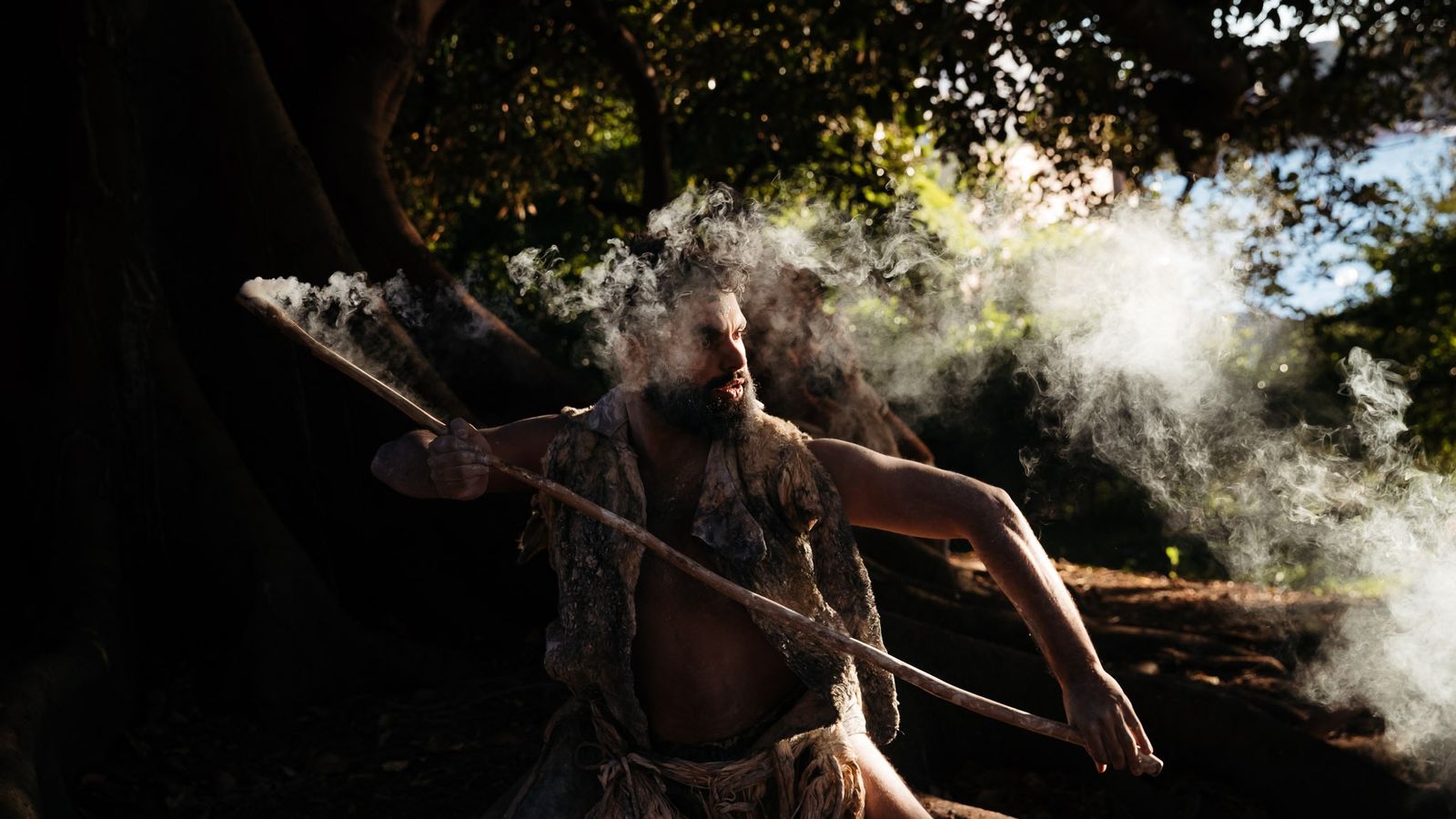 We come from all different walks of life and have our own journeys, and that's what makes Bangarra so potent.
Born on Wiradjuri Country in Central New South Wales, Beau was the second child in a family that grew to a clan of nine children. Soon after his birth, the family relocated to the sleepy, coastal town of Culburra Beach, on the South Coast of New South Wales, where Beau spent his childhood. In 2018, Beau received a Helpmann Award for Best Male Dancer for his performance in the title role in Bennelong. Here, he unpacks the how he embodied one of history's most iconic Aboriginal figures.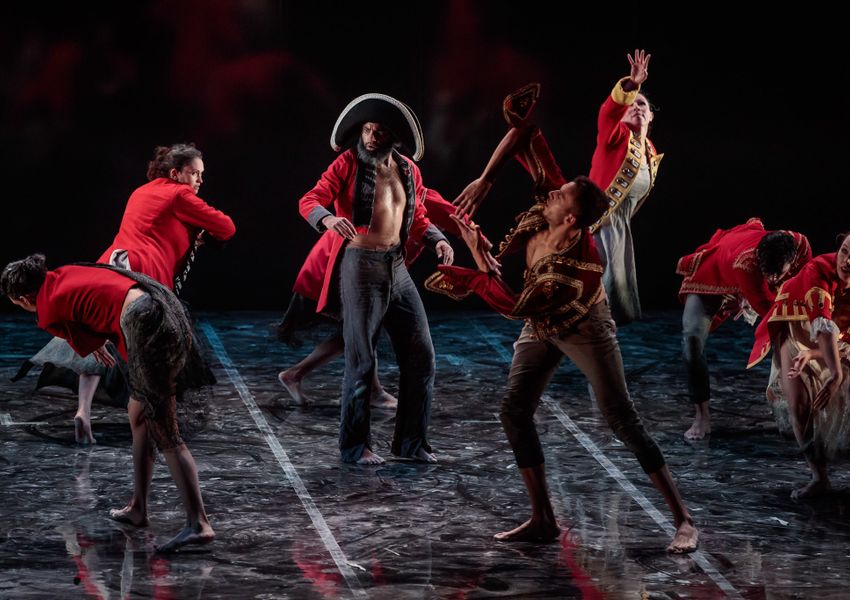 My first ever dance experience was watching Bangarra, and being enthralled by the world they created on stage. When I auditioned for Bangarra, I really didn't think I'd get in – I knew how fit the Bangarra Dancers were and it would take time for me to shape up to this. So, when Stephen offered me a contract, I remember just pinching myself – I just never thought I'd be here!
Stephen (Page) and Fran (Rings) pick people for a reason. There's a reason why they joined the company … they have something that is unique to them – that only they have. We come from all different walks of life and have our own journeys, and that's what makes Bangarra so potent. I could not dance at the level that I'm at now if I didn't have these people dancing next to me as well – all these Dancers who share the stage with me, younger and older. I draw from all these people, and I drew from Bennelong – he was navigating a new and changing world too.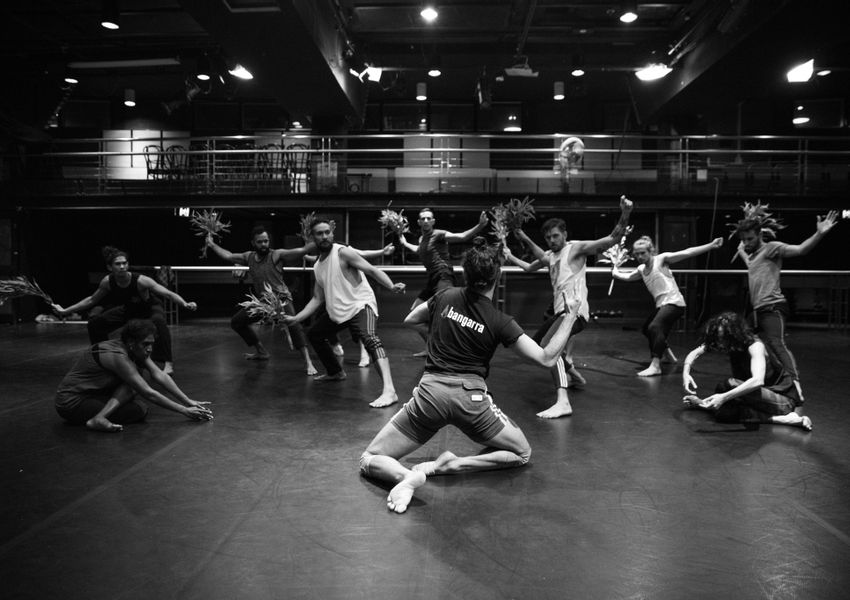 I was scared … I was nervous … I was excited.
When I was first asked to play the role of Bennelong, I was scared, nervous, excited! Lending my vessel to the spirit of Bennelong was a huge responsibility but I felt ready to tackle that mountain; it was a real honour to pay homage to this man and to share his legacy with people who might not know much about him. I wanted people to understand who Bennelong was as a person – as a human being – rather than just a name. I wanted to show his vulnerability, his strengths, his humour, his wit – all the different facets of his humanity – and to shine light on his spirit. Every time I play Bennelong, that is my job. I'm there to lend my vessel to his spirit and allow him to shine.
It was my fifth year at Bangarra when I first played Bennelong; I was twenty-six years old. Our first show was really scary. I felt prepared, but then a Senior Artist and lead in the cast had to take leave; we had a couple of days to prepare his understudy and it was a little rocky. Also, it felt like the work was still in creation mode right up until we opened. This is often the case with a new work, which is exciting – the story is still unravelling right up until opening night.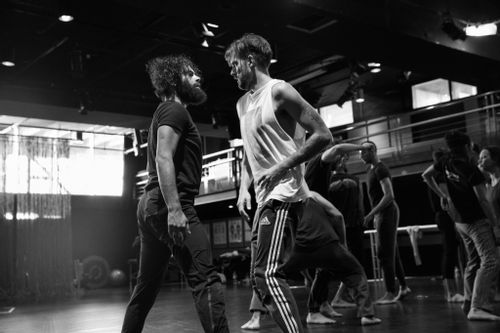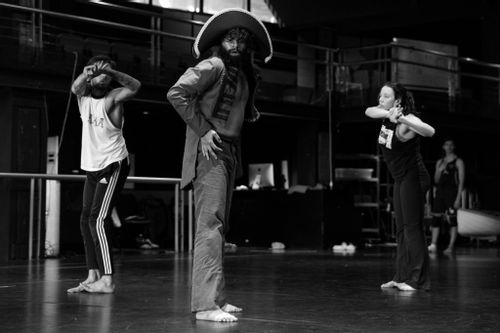 I just tried to step back into the world of 1788 and put myself in his shoes.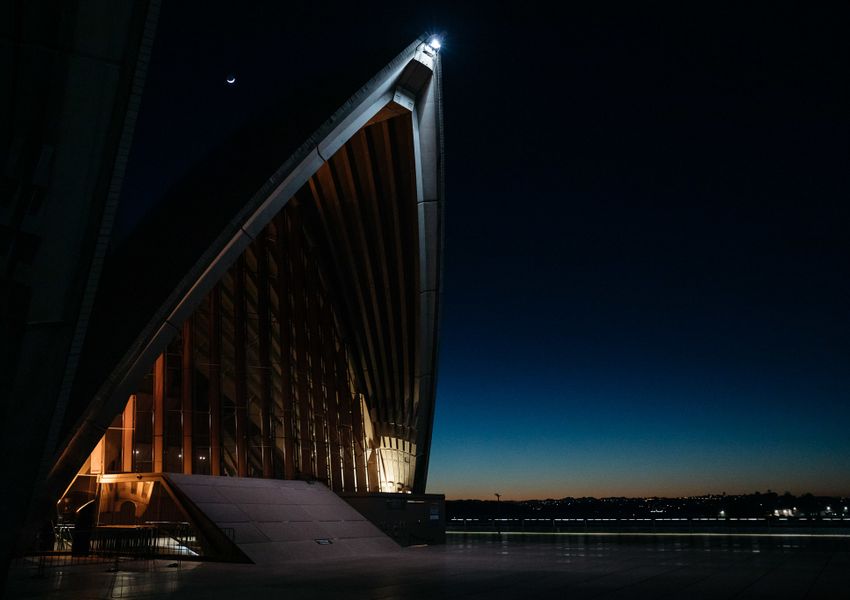 It was a highlight to premiere at Sydney Opera House, and performing on Country connected to Bennelong gave me goosebumps. Every night before the show, I'd sit outside Sydney Opera House and have a moment of reflection. I'd think to myself "I know what I'm seeing now is completely different to what he was seeing, but I know he was here and he looked out this way, like I am now." It was comforting to know that his spirit is part of this Country, where we're sharing his story.
I think all Australians should know about Bennelong, the man. He was one of the earliest archetypes for what was the Australian cultural experiment – the assimilation of black people into white culture. I think Bennelong played the game. I think he thought about what he could get out of these situations, and what he could learn. But I realise these interpretations were largely based on hypothetical rationales. He came across as charismatic, curious and emotional; a trickster who could also be quite introverted; bravely forward thinking. I think he must have had a bit of an ego. I just tried to step back into the world of 1788 and put myself in his shoes.
Since that first season, I feel like I've grown – as an artist, as a person, as a man – and with that I can approach things differently within the work. Actually, every time we remount this work it feels different. I'm always building on my knowledge of Bennelong. I come across new information – documents and articles – and I have to figure out how I can put that somewhere within a dance that's already been created. In 2019, they discovered the journal of an American who had visited Australia and met with Bennelong. His journals documented Bennelong's strong presence within the community as an Elder and as a lore man. I wanted to build this truth into his character; I find it exciting that this work is constantly evolving.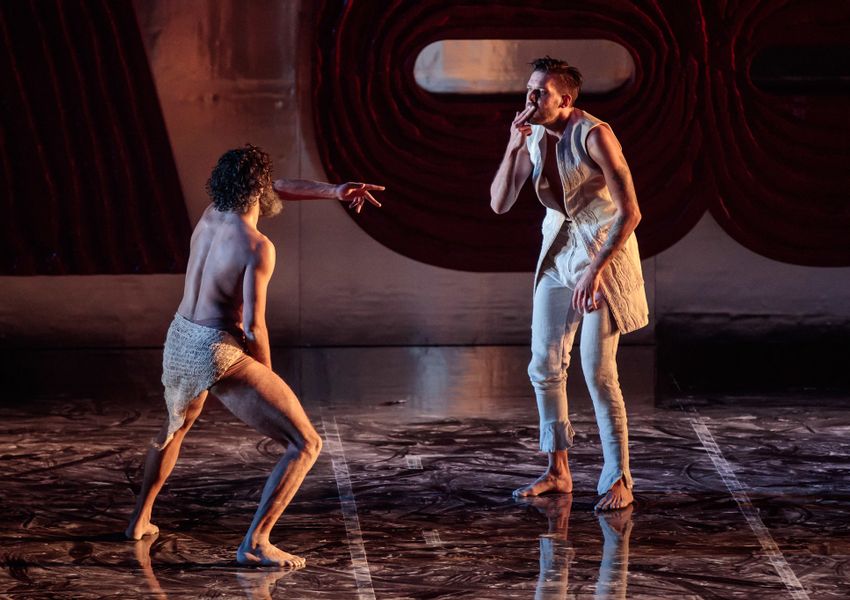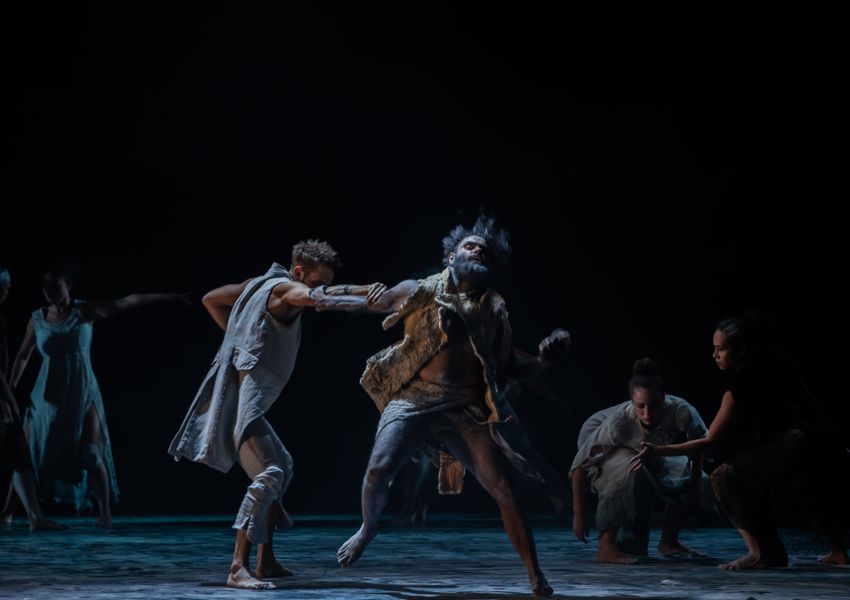 Then you've also got to deal with the fact that, each year, new Dancers are coming in with their own interpretations and you need to collaborate in new ways. For example, dancing with Dan (Riley) was completely different to dancing with Rikki (Mason). The skeleton of the conversations are the same, but the delivery is different and you just have to be flexible, to work together, to keep saying yes. And in some shows, someone can be completely emotional, their emotional response to something can be so different to the night before and you just got to react and go with that, otherwise there will be no spark. It will look like people are performing two solos instead of a having a conversation. That's definitely something that Rikki and I have worked on, we've really shaped the conversation to reflect our physicality together. The work is now sitting in a really, really beautiful place. And I'm enjoying this process of evolution as new Dancers take on the characters and the conversations.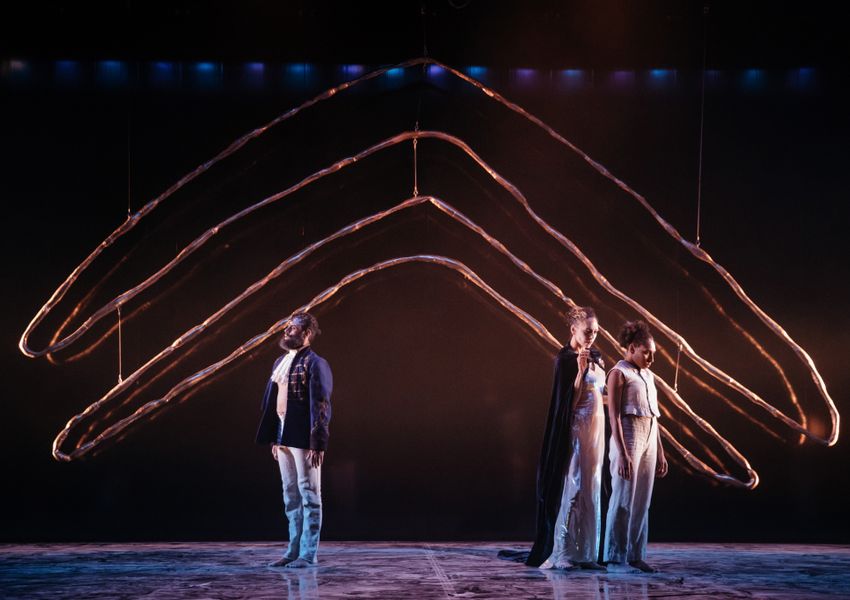 I think my favourite section to perform is 'Crown'. For me it's very exciting, because I try to really visualise what Bennelong might have actually seen; I'm not just dancing in this little black box. I picture being on boat and feeling it as it sways, and then arriving in London and seeing all of these new materials and structures, I think about really taking in these new sights that I'm not used to. For me, this is really fun to bring to life on stage.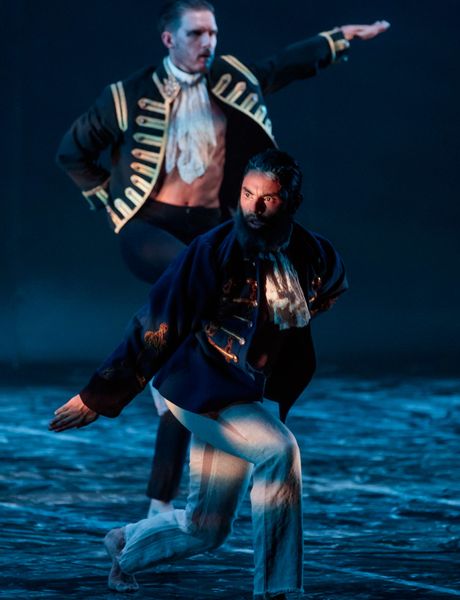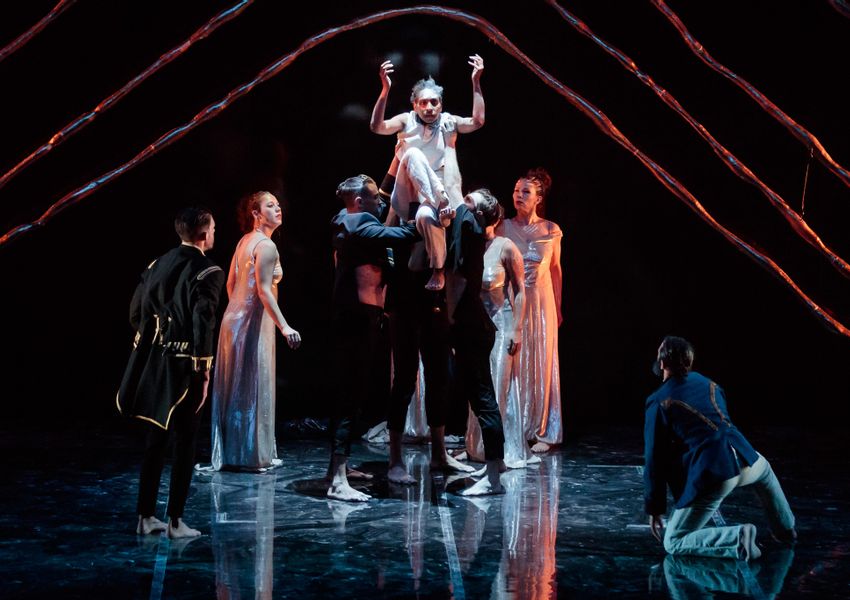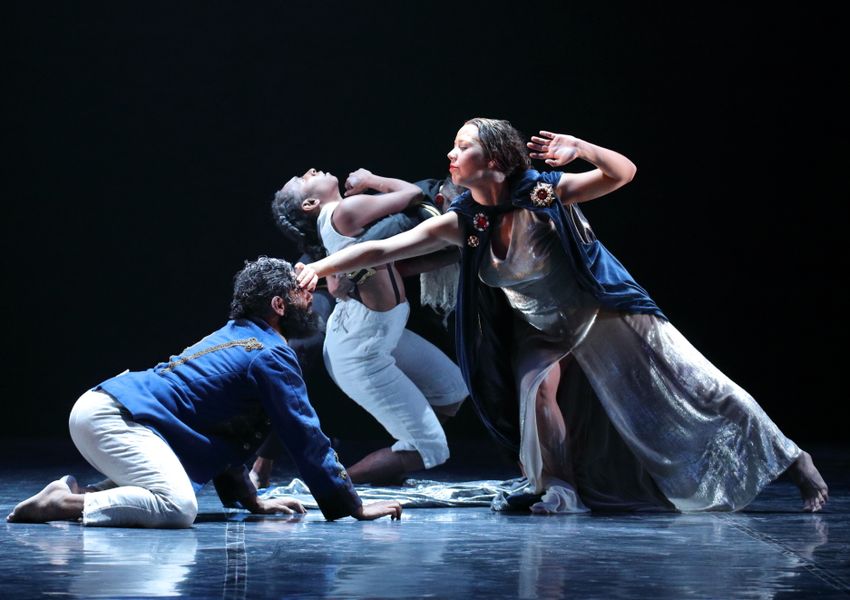 As emotional as the show is, after the curtain comes down, I don't feel it's hard to detach. I have to leave the show behind and keep those two realities separate. It was especially hard however, when my sister passed away just after opening in Sydney. I'd let my emotions and my real life bleed into the show. It was so difficult to go "ah, my sister passed away, but I still have to do a show". It was tough to watch Yolanda (Lowatta) play Yemmerrawanye in the scene where her character dies, and then to not project my sister's face onto hers. I remember balling my eyes out at the end of some shows; I couldn't even do the choreography, I was so just distressed and tired. I'm not much of an emotional person on the outside so, in a way it was healing to be able to give my mourning a place – the stage – where I feel comfortable sharing. I'm most confident and most lively when I'm on stage, and I can let myself grieve there too. But I'll never take the show home with me; once the curtain comes down, I detach myself.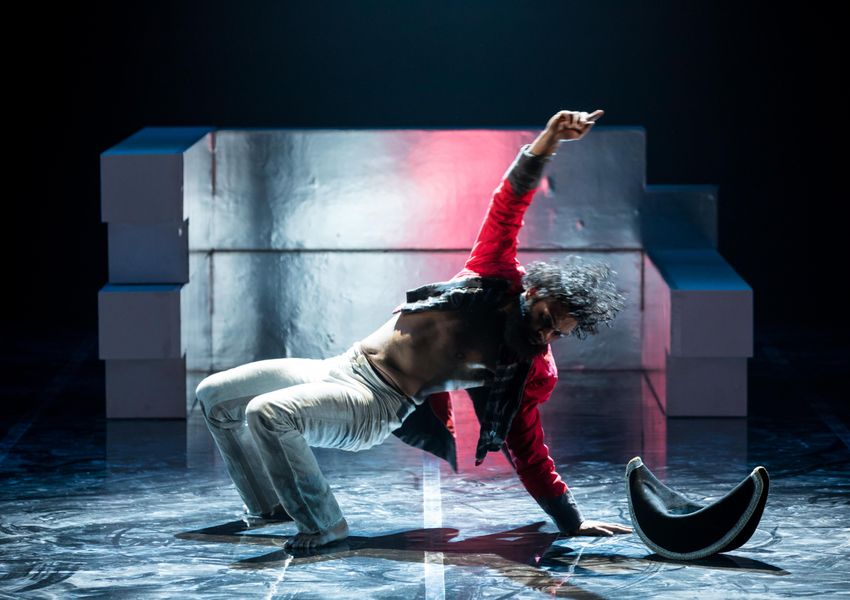 I think we have the best jobs in the whole wide world as Dancers in Bangarra. And as a person – physically, spiritually, mentally – I wouldn't change anything. I remember when I got the contract I said "okay, I'm going on this ride and I'm loving it". I've never been the type of person to be in the same place for a long period of time but I've been here a while, and I think I'm just lucky to be a part of this beautiful legacy.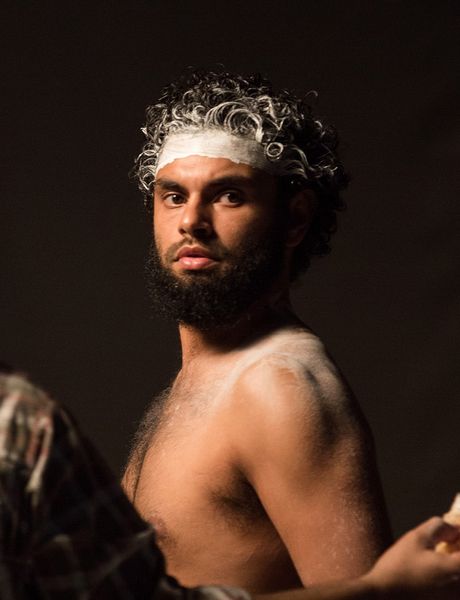 Article by Yolande Brown from interview with Beau Dean Riley Smith
Editor Ivana Radix