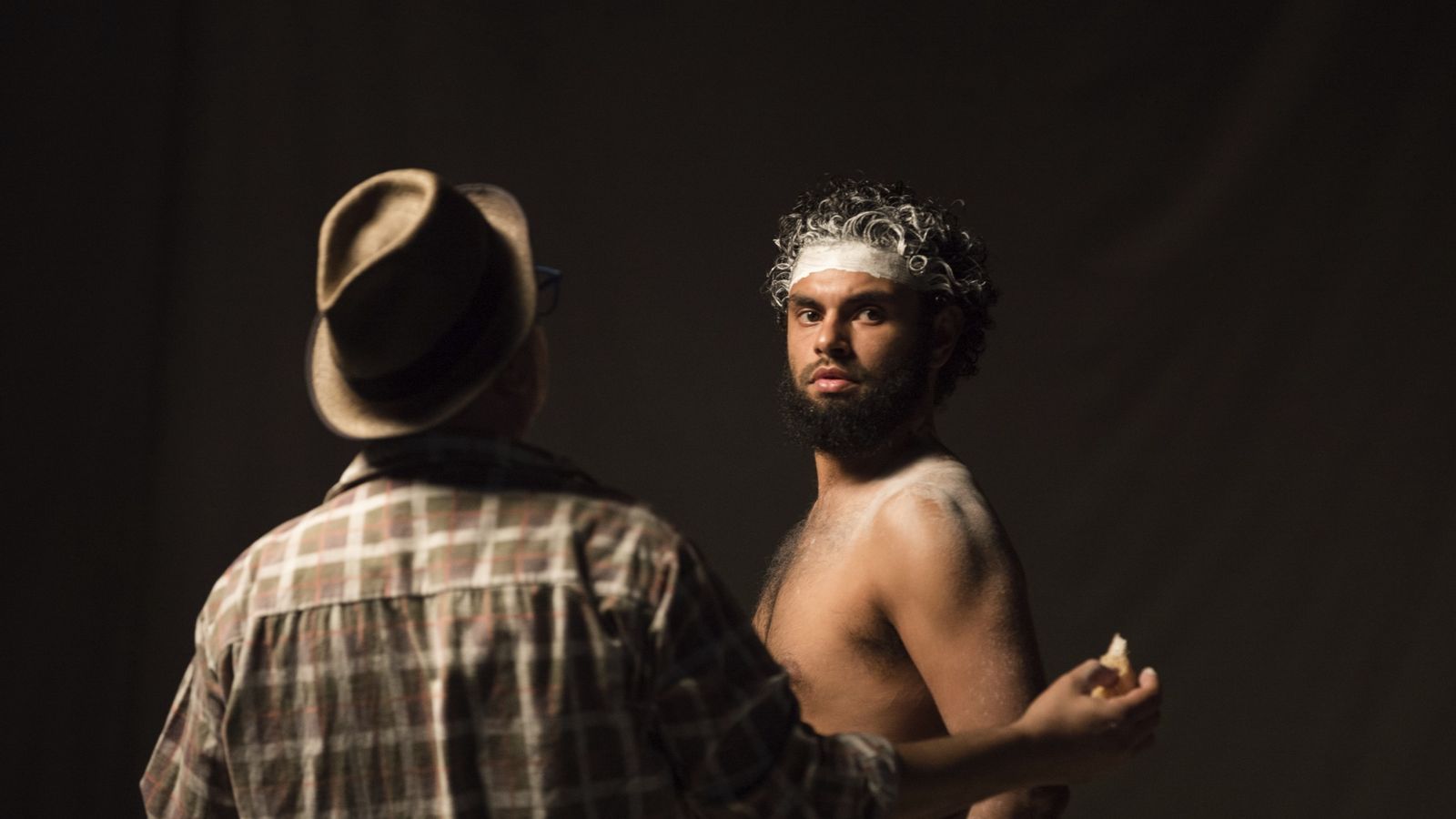 I was born into a family of storytellers. Many a night was spent in the Page household dreaming up characters, fashioning props from whatever items were on hand, making costumes from Mum and Dad's wardrobe, putting a record on and playing pretend.
I would be bossing my brothers and sisters around, despite being one of the youngest. Getting a reaction from our audience – a mad bunch of extended family, aunties, uncles, cousins and unsuspecting neighbours – was our reward.
That childhood thirst for stories has never left me; in fact it has only intensified. I'm fortunate that I have a strong connection to culture to draw upon, a rich songline of ancestors who were extraordinary in their tenacity and survival. I'm surrounded by artists who are equally as passionate about our culture, and who use their own experiences as contemporary Aboriginal men and women to bring a new perspective to ancient lore.
The remarkable story of Woollarawarre Bennelong is one that resonates deeply. He was a traditional man who was, against his initial will, shown a European way of life, and became an intermediary between his clan and the colonialists. It was a duality that cost him dearly on both sides. Never quite belonging to his new tribe, and earning suspicion from the old, Bennelong paid the price of first contact by being exiled from both communities.
The question of how we move forward while still being connected to our culture and heritage has inspired much of my life's work. Bennelong is in all of us, as we navigate the ancient and the modern elements of our lives. More than two centuries after his death, telling his extraordinary story and sharing his journey is a powerful reminder that there is a still a long way for us to go before we can say we're at a place of true equality.
I am indebted to the talents and generosity of Bangarra's dancers, who have helped me create this work. They inspire the stories we tell, coming from a multitude of clans from across the country, bringing language, songs and dances from their Elders to enrich our songline. Their spirit makes Bangarra stronger. Thank you to Beau Dean Riley Smith for taking the journey of Bennelong with me, for his curiosity and commitment to discovering the many facets of this fascinating man. Thank you also to Daniel Riley and Elma Kris, who have brought a special energy to this creative process.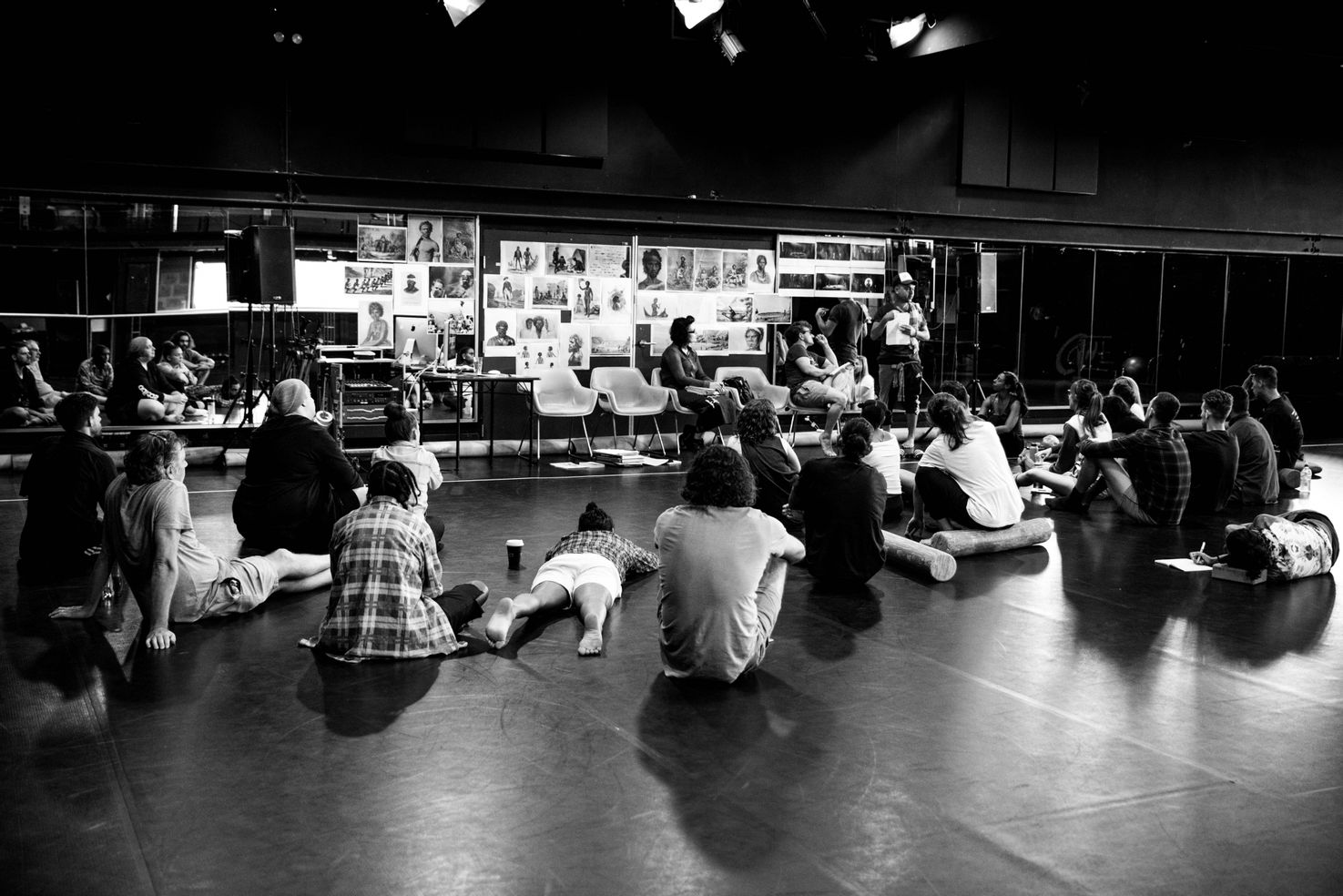 Thank you to my creative clan for listening to my ideas and bringing them to life. Our Set designer, Jacob Nash, is a fantastic artistic partner who innately understands how to create a sense of place and time, with the right balance of beauty and theatre. Composer Steve Francis has created a moving and inventive score that evoked a kinetic response in our dancers. The magical Jennifer Irwin does the impossible every year, and for this production, designed and made hundreds of costumes that depict both sides of colonial history. Lighting designer Nick Schlieper has worked with us numerous times and it was a pleasure to have him back illuminating Bennelong, adding another sensory layer.
Production Manager Kayne Johnson has done an amazing job ensuring each on stage element is as we imagined. Thank you to our rehearsal director Anton for looking after the dance ensemble with so much care and keeping us on schedule, and to all of our Safe Dance team and dance teachers who have done such an incredible job.
There are two people who assisted me enormously with shaping Bennelong. Muruwari/Eora man and cultural consultant Matthew Doyle was invaluable in sharing his peoples' stories and re-awakening the song of Bennelong. We have been a part of each other's lives for over 30 years, and I am very thankful for his support and guidance.
Dramaturg Alana Valentine (who worked with us on 2014's Patyegarang and 2011's ID) has been instrumental in fleshing out the structure and characters and Bennelong is richer for her expertise. She is a wonderful listener, and I always learn so much from working alongside her.
It has been just over a year since my brother David passed away, and we all miss him dearly.
His memory, his spirit and his legacy continues with every step we take on the stage.
Lastly, thank you to my Bangarra family, Board and colleagues for your support and passion for what we do. I am especially indebted to our Executive Director Philippe Magid for his support and encouragement.
I hope you all enjoy Bennelong tonight.
Stephen Page
Artistic Director
Bangarra Dance Theatre