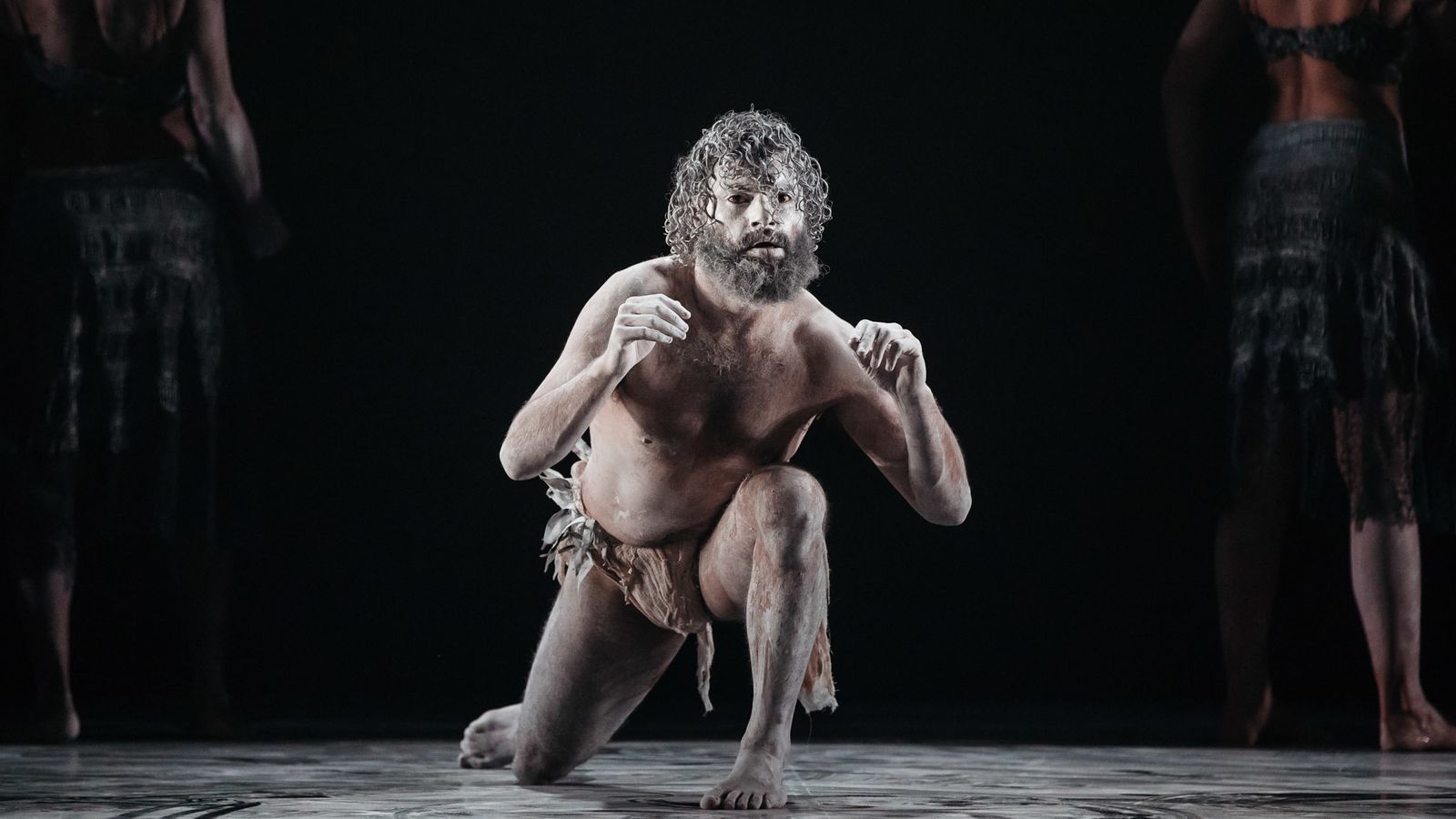 "Bangarra's production of Bennelong can be viewed as a cry from Bennelong himself: a cry to be heard by the nation who has mythologised his name and appropriated his fame, yet ignored his extraordinary struggle"
In 2017 Bangarra Dance Theatre brought the story of Wollarawarre Bennelong to the stage. It was a production that Stephen Page had been thinking about for many years as he waited for the right time to reflect on Bennelong's life and tell his story from an Aboriginal perspective.
Of the 38 works created for Bangarra's repertoire to date, only four offer interpretations of historical narrative - Unaipon (2004), Mathinna (2008), Patyegarang (2014) and Bennelong (2017). In creating these particular works, personal voices are being re-awakened, and with that comes immense responsibility. The creative process moves forward with great caution and respect as the entire creative team work with a unified sense of purpose that speaks to the absolute essence of the work.
In developing Bennelong, cultural consultant Matthew Doyle, researcher and dramaturg Alana Valentine, composer Steve Francis, set designer Jacob Nash, costume designer Jennifer Irwin, lighting designer Nick Schlieper, and of course the overall director and choreographer, Stephen Page, as well as the dancers craft every aspect of the work together in order to uphold the integrity of the story being told. For Bangarra, collaboration is more than a process. It is an evolution of Indigenous storytelling: one that will develop in perpetuity as new stories are told.
Bangarra's production of Bennelong can be viewed as a cry from Bennelong himself: a cry to be heard by the nation who has mythologised his name and appropriated his fame, yet ignored his extraordinary struggle and his efforts as a cultural broker following the British invasion in 1788.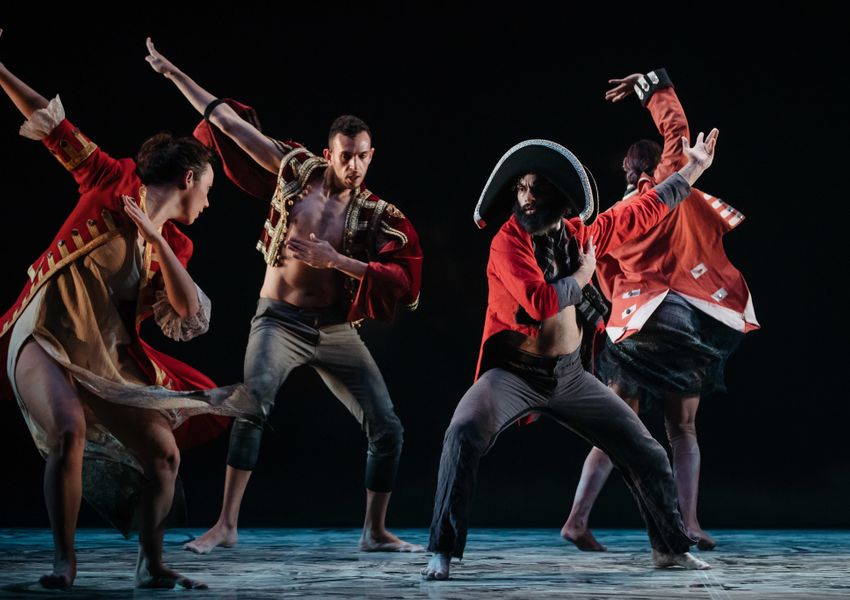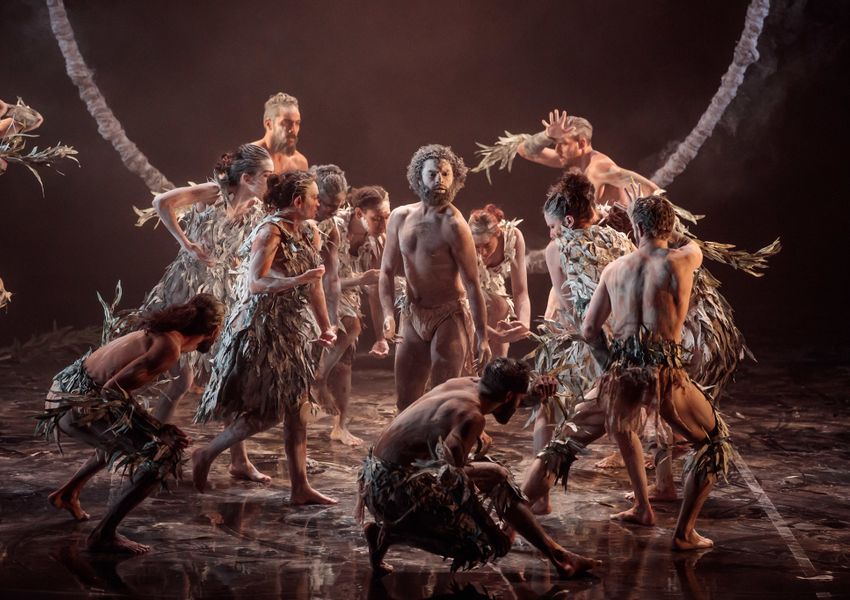 Bennelong was about 24 years old when the first fleet of British ships arrived in Farm Cove to begin the process of settling the land we now call Australia on the basis of Terra Nullius, or "land that belongs to nobody", a convenience that would be officially determined a lie by the High Court's Mabo decision in 1993.
Bennelong's people, the Wangal, occupied the land stretching from Goat Island along the southern shore to Parramatta. Bennelong's capture in 1789, and subsequent time spent learning the ways of the white man – travelling to Britain and returning to his own people – has been told and retold in many works of historical research, inspiring several historical fiction publications and films, and holding an ongoing place in school history curricula.
Today we see Bennelong's name everywhere. A federal electorate is named after him, as well as a large financial corporation, a block of apartments, a fine dining restaurant, a Sydney landmark (Bennelong Point where the Sydney Opera House now stands) and even a Sydney storm water drain. Google Maps will take you to Bennelong Parkway, and numerous roads, streets, places, parks, and a bridge or two. If Bennelong could see the ways he has been immortalised, what would he think? Could he reconcile this rampant acknowledgment of himself with the fact of his land being taken, his people being killed or rendered powerless, and his culture being assaulted? Is it acknowledgement, or is it hypocrisy?
In 2017, the same year Bangarra created Bennelong, and just over 200 years after Bennelong's death, the National Constitutional Convention brought thousands of Indigenous Australians together to deliberate and be heard. The Uluru Statement from the Heart called on the government and the nation to listen, and be ready "for the establishment of a First Nations Voice enshrined in the Constitution". The Uluru statement came 10 years after the Apology to Australia's Indigenous Peoples by Prime Minister Kevin Rudd, 50 years after the Referendum to include Aboriginal people in the census and 80 years after William Cooper (a Yorta Yorta man) petitioned King George V for Aboriginal representation in the federal parliament. If Bennelong would know how long and hard the struggle for First Nations' rights has been, how would he act?
In the modern chronological history of this country, 1788 is perhaps the number that shouts the loudest: a number on which many would say Australian history has pivoted. Yet this number is a Western calendar concept. When Europeans came to this land to explore and subsequently take what they felt was their right to take, it is not the date that is significant. What is more important is the recognition that a collision of two cultures had taken place where concepts of power, sovereignty and human and cultural rights became the platform of no solution. The scene in Bennelong titled 'Rewind 1788' is the dance of this dichotomy.
Bennelong would probably enjoy sitting down for a yarn with some of the current Indigenous members of Federal and State Parliaments, Ken Wyatt, Linda Burnie, Lidia Thorpe, or any of the numerous Aboriginal and Torres Strait Islander leaders, artists, academics, business people and sports stars. But what would he make of the fact that Indigenous people make up 27% of the prison population, and that the life expectancy of his people is ten years less that the rest of the population. If Bennelong could see the way his people exist today, what would he say?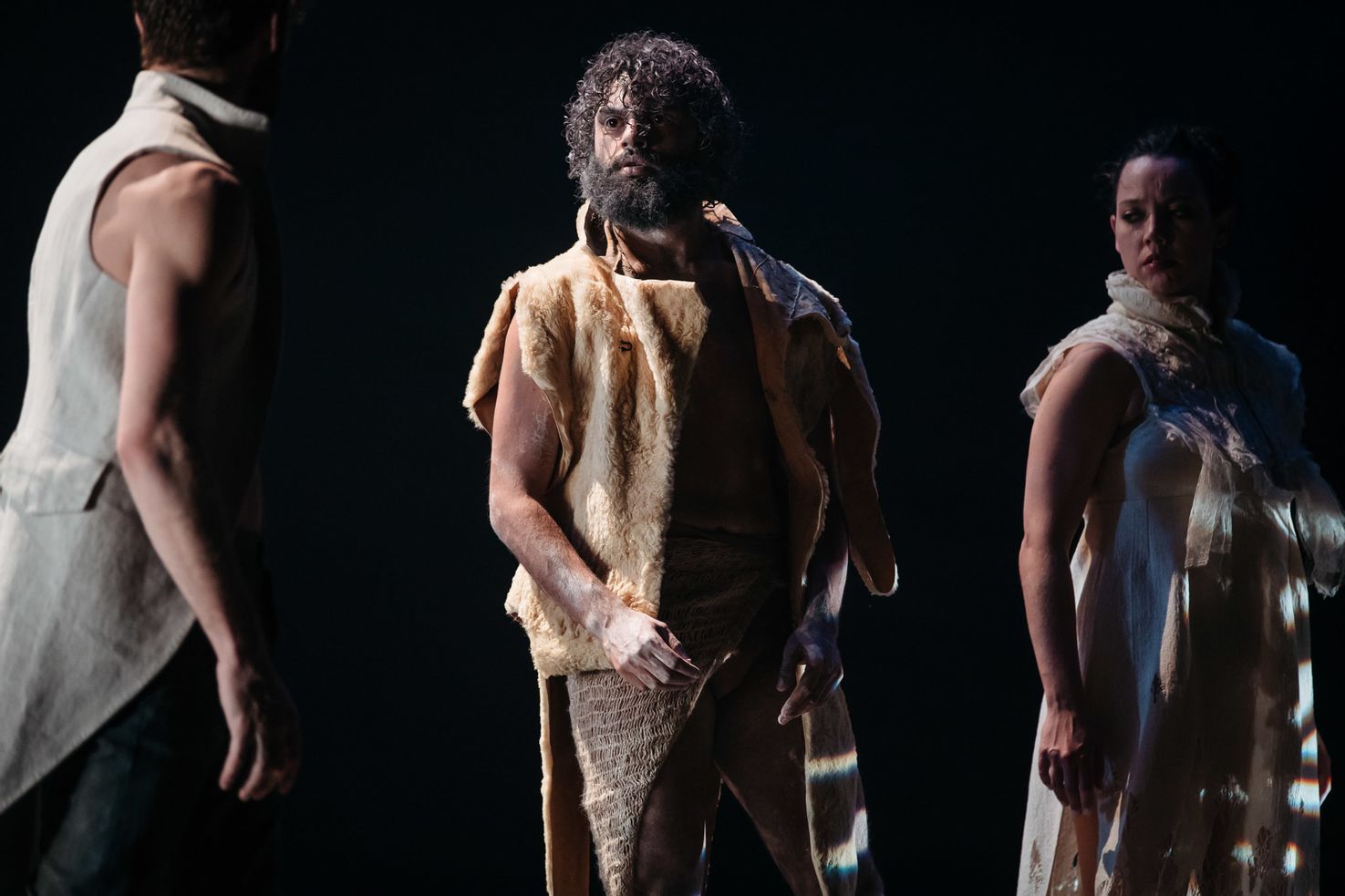 In Bangarra's production of Bennelong, the passage of time is disrupted as we see into the past but feel the present. In the last scene, Bennelong descends into a lost life: his culture, his people, his freedom decimated. Walls are constructed around him, sending him and his people into a dark world of discrimination with a future that is all about survival.
As the last scene of Bennelong ends, a portrait of Bennelong the man is projected across the back of the stage. Undated (though likely around 1789) and drawn by the unknown artist (or artists) often referred to as the Port Jackson painter, this image is in stark contrast to the elaborate status defining portraiture of the day. It is little more than a rough ethnographic sketch accompanied by an annotation that mentions the subject was 'angry'. However this portrait captures something palpably affecting, and the fact that the National History Museum in London retains the original portrait in its collection is more than ironic.
The response from audiences to Bangarra's sold-out seasons of Bennelong was unprecedented for the way people recognised the importance of exposing this man's story and the reality of European colonisation's impact on the Indigenous people of this land. Told with delicacy and maturity, Bennelong went to the heart of this nation's ongoing crisis of sovereign legitimacy and conciliation.