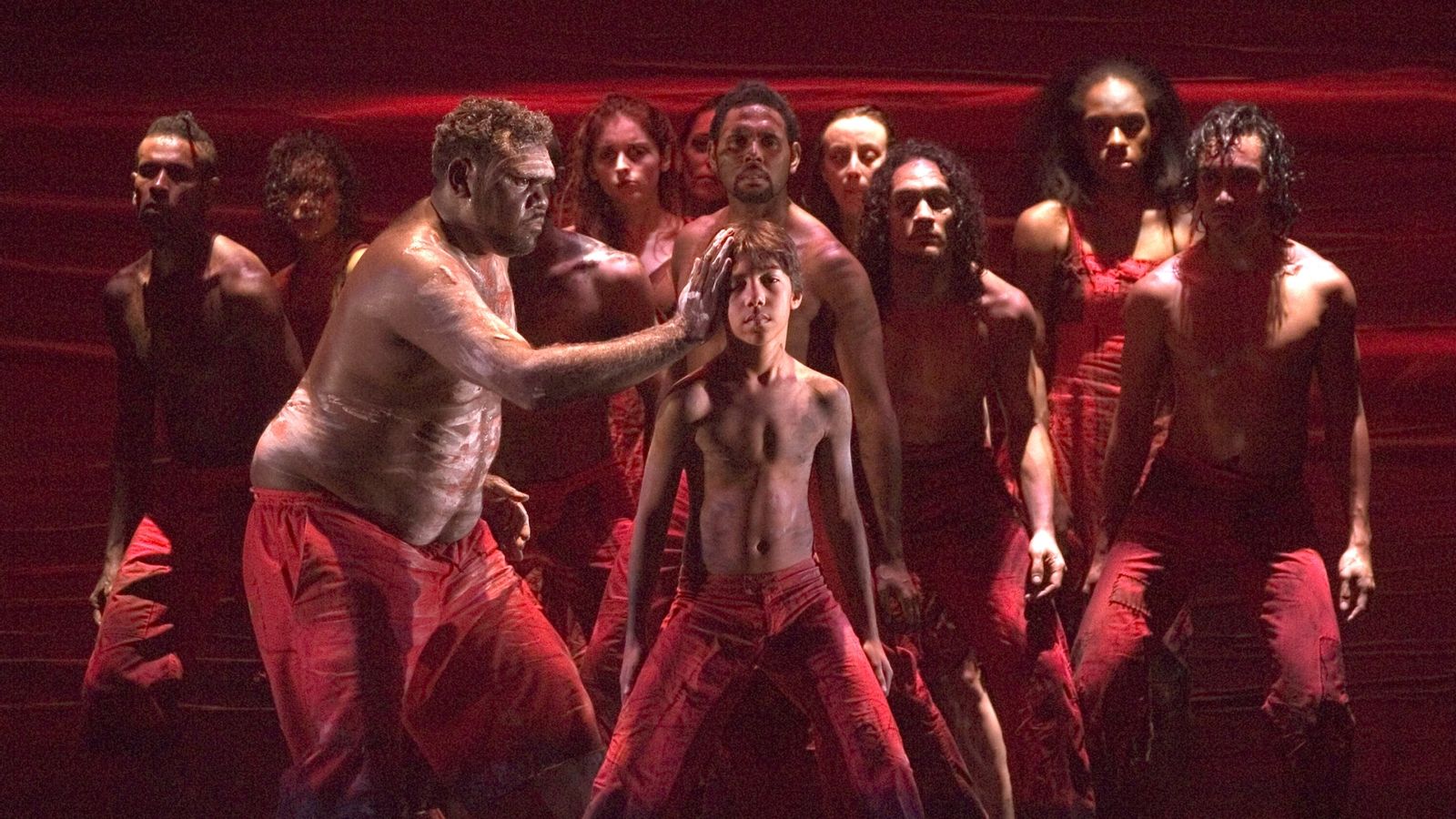 We are essentially building bridges to rejuvenate our identity and we are doing it in a very positive way.
Boomerang is a celebration. It's about embracing and respecting the creative principles that have given Bangarra its cultural identity. It started with my desire, my personal hunger, to reaffirm the influence of traditional song and dance on my work.
When you live in an urban environment you tend to romanticise about having a traditional life, yet you remain far removed from its realities. To truly reconnect with your cultural identity it takes a journey of self-discovery. From this experience – this exploration – comes the idea: let's turn this passion into a production.
For the first ten years of Bangarra's lifecycle, the contribution of Djakapurra Munyarryun was a powerful inspiration: he knew where he came from, he knew his homeland, he knew his language groups; we respected him and embraced him as a cultural sounding board.
By collaborating once again with Djakapurra, I am really celebrating the return of a deep traditional knowledge.
Djakapurra passes on to me his songs and stories and by doing so he is saying, now you guide them, mould them into a fusion of ancient and contemporary. We are essentially building bridges to rejuvenate our identity and we are doing it in a very positive way.
Back at his outstation in north-eastern Arnhem Land, Djakapurra and his community conduct specific ceremonies, whether it's for a death or an initiation. When he comes to Bangarra and collaborates with me we are actually conducting another kind of ceremony. It's much more stylised, it's more contemporary, but it explores the same traditions. And that's quite surreal for Djakapurra – that we can bring it to a mainstream level and maintain its integrity.
Another significant element of Boomerang is the Child. It is the Child who is left to reclaim the energy of the past. It is the Child who will become the keeper of our sacred customs.
I always knew that I would use a child for this work and it just happens that it's my family. It's my nephew and it's my son. For both boys it's a very healthy experience, but for Rhimi it's especially important. We will never let go of Russell – Rhimi's father, my brother – his spirit will always be a part of us. And for Rhimi that's a wonderful medicine. To be a part of the world where his father's legacy is rejoiced is a ceremony in itself.
Boomerang is comprised of three worlds: Water, Fire and Earth. In the world of Water we incorporate the traditional songs Rain Cloud, Manta Ray and Canoe. These are simple but extremely potent ancient symbols. We celebrate the traditional relationship with water and its essential value for hunting and survival.
The second world is a complex place. Fire is about the frustrations that exist in rural communities. We confront social problems like alcohol and suicide and expose their corrupting effect on cultural identity. But as we leave Fire and enter Earth we are cleansed once more. We dance the songs back into the land, releasing our dreaming and spirit back into the world.
So essentially this work goes full circle, it's a boomerang effect of leaving and coming back. And as we embark on this journey we are experimenting, renewing, revitalising, and ultimately, we are keeping our traditional homelands alive.
Stephen Page
Artistic Director