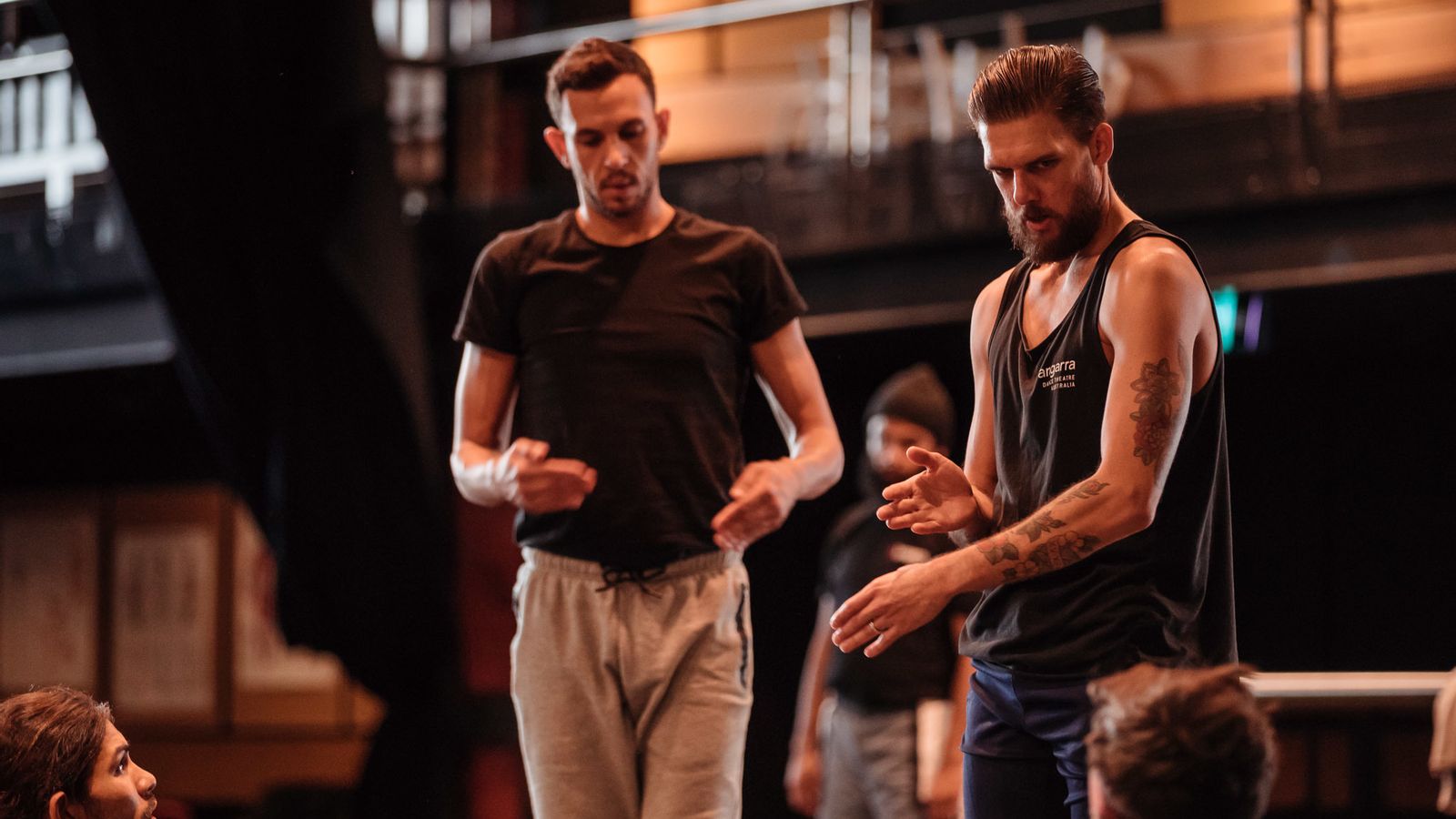 For choreographer and Bangarra dancer Daniel Riley, "Dark Emu" is an encounter with the spirit of Bruce Pascoe's book. It reawakens the "connections between land and spirit, human and animal, elements and culture" through the powerful physicality of dance.
How does Bangarra's Dark Emu expand on Bruce Pascoe's non-fiction book?

"What the book did was prove that Aboriginal Australians weren't hunter-gatherers. It proved there were farming practices, reciprocal relationships between Aboriginal Australians and animals that worked symbiotically to aid each other in farming and feeding. Our interpretation of Dark Emu aims to awaken the spirit of Bruce Pascoe's book by finding the underlying black spirit and ideas, and exploring the deep connections between Indigenous people and the land."
What motivated you during the creation of this work?

"It is a privilege to be involved in this visual
feast, and to create a physical, visceral work that we can share with our audiences around Australia. Dark Emu aims to reflect the deep spiritual connection Indigenous Australians have to this land and create the time and space for audiences to contemplate the connections that have been severed by European settlement and invasion. Translating these connections physically presents a really interesting challenge."
As both a choreographer and dancer in Dark Emu, what have you enjoyed most about the process of developing this work?

"Translating a book like Dark Emu is a great challenge. I've enjoyed exploring ways of reawakening these cultural practices physically through dance and movement and the challenge of telling a story, smartly and cleverly, and with respect to the stories, traditions, and history. I've wrestled with the difficulties of choreographing a work that doesn't have
any formal characters, and discovered new ways to use the massed ensembles to convey the spirit of the elements and explore their underlying importance, as opposed to being the elements. Working with Stephen is always very collaborative. He is so good at directing and facilitating the story, and allowing that 
to filter through our bodies as dancers."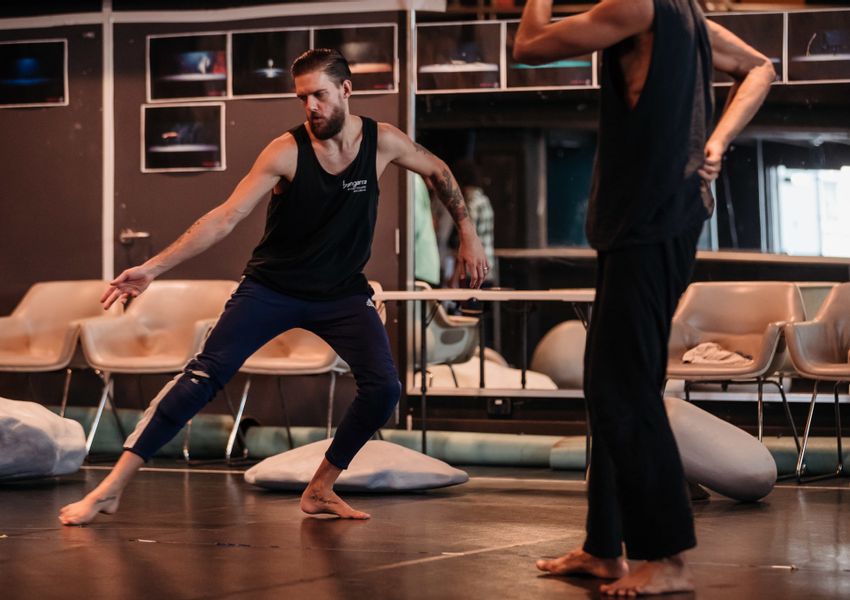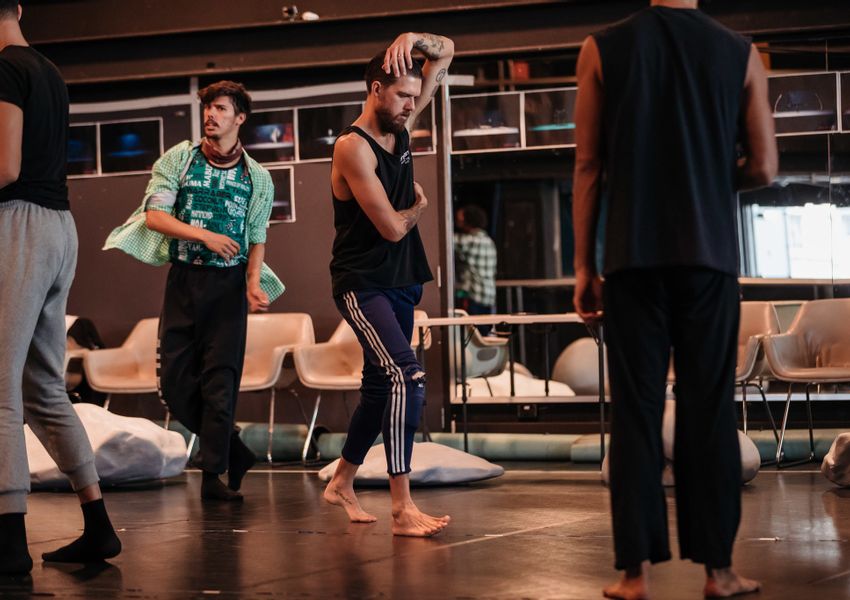 How does the music capture the essence of the story?

"The Dark Emu score is cathartic. When you listen to the music you get the sense of something bigger than us, which is creation. And even bigger than creation is the Dark Emu In The Sky. It's the Dark Emu who is the creator."
How do you hope people respond to Dark Emu?

"Dark Emu is an immersive experience for the dancers and the audience. Dark Emu draws the audience into the narrative and impels them to feel a real connection to the story. We are aiming to open their eyes and minds to ideas about respectful land and water management and connection to creation. I hope this work opens a conversation. Bangarra is very good
at opening conversations to political, social, current, and historical stories. We're told every day that the world is falling apart around us, but maybe if we just gripped onto something that was there before all of this, it would ground us a little. Dark Emu reminds us to take a breath and cling to our piece of land; not just for yourself, but for your family, and for your people. I think that's important."