After almost two decades with Bangarra, 'Dark Emu' choreographer and former dancer Yolande Brown contemplates her connection to land and pride for her mob: "As a 21st century indigenous woman and artist I am always inspired by our incredible country - the land, her stories, our histories."
What is Bangarra's Dark Emu about?

"This work cultivates a physical and visceral dialogue in response to Uncle Bruce Pascoe's book and our deep Australian knowledge. Whether we embrace it or not, we are of this country – we are of the land, the water, the grass, the stars and the dark in between. As Australians awaken from a kind of collective amnesia, these are stories, ideas and practices we should all be able to access, learn from and respect."
How did you feel after reading Bruce Pascoe's Dark Emu?

"I thought it was funny that it took a book to justify what I'd always felt was our pre-colonial reality. From the stories my grandmother shared and from my work in communities, I already knew that the premise of our people being nomads was fallacy and that our sacred mythology could be better understood as wonderfully creative non-fiction. The detailed stories in the book filled me with a great sense of pride for my mob, who have been denigrated through the controlled extinguishment of our history."
How does Bangarra express these stories through physical movement?

"Dance is a brilliant form for communicating the heart of complex ideas. Through movement, music and design, we're exploring how, for tens of thousands of years, First Australians propagated sustainable and harmonious societies and evolved ingenious land management practices founded on the importance of reciprocity. Dance can transcend the human form. We're able to use our bodies to emulate the physicality of anything, from molecules to plants to raw emotions."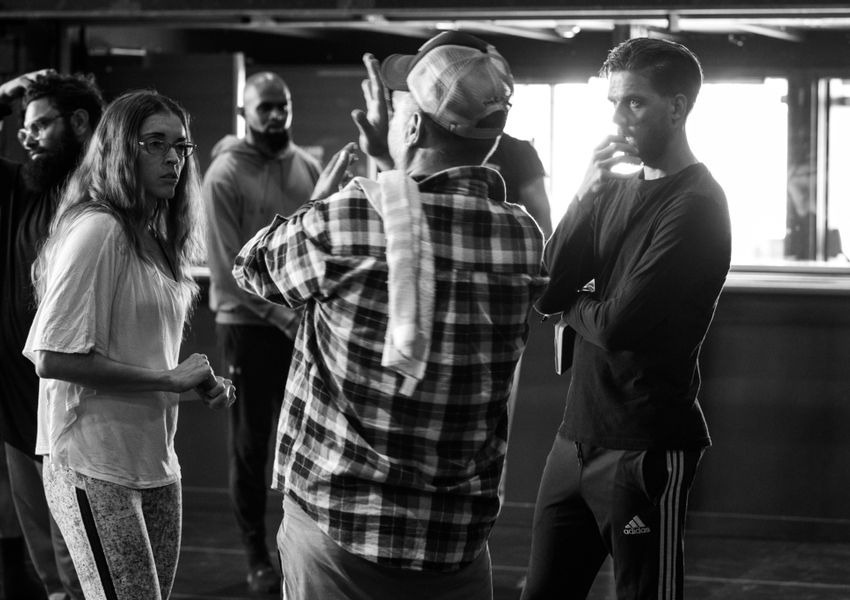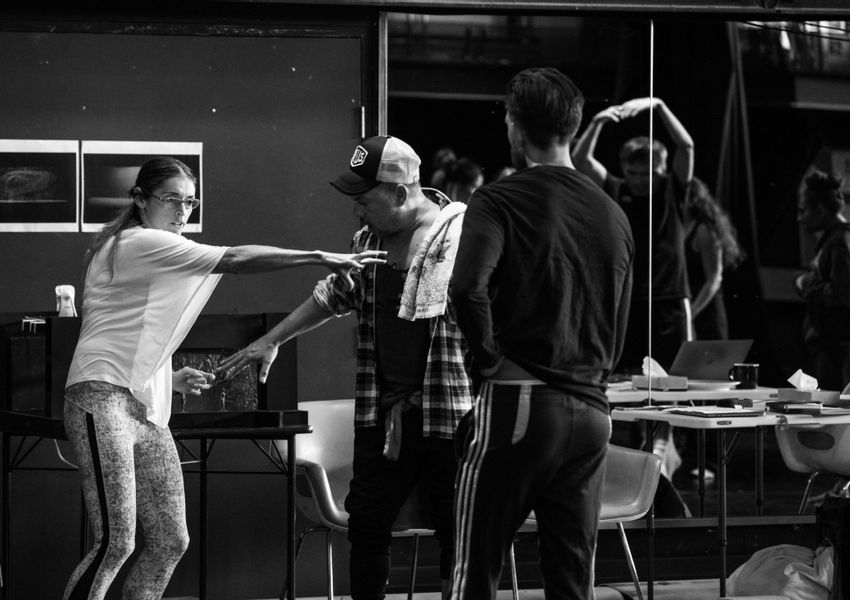 What was the process for developing the dance story?

"Stephen, Daniel and I discussed the key areas within the book that jumped out for us. Our amazing dramaturg, Alana Valentine, worked closely with Stephen to mould these ideas into passages of storytelling that fostered flow of intent, emotional drive, and strength of story."
How much consideration is given to the set and costume design when choreographing?
"The set, costumes and props have their own energetic pull, helping drive the story, as do the dancers. We support each other in the space and work very closely to marry the elements harmoniously."
Why do you think the Dark Emu story is one that needs to be told right now?

"I feel like Australia is ready. There's a lot more discussion about Indigenous issues in the public domain, and that, in itself, shows there's a deeper level of understanding emerging. I think that one of the most important things people might take away from Dark Emu is a sense that we are a part of something greater. We're a thread within the bigger picture – of the universe."