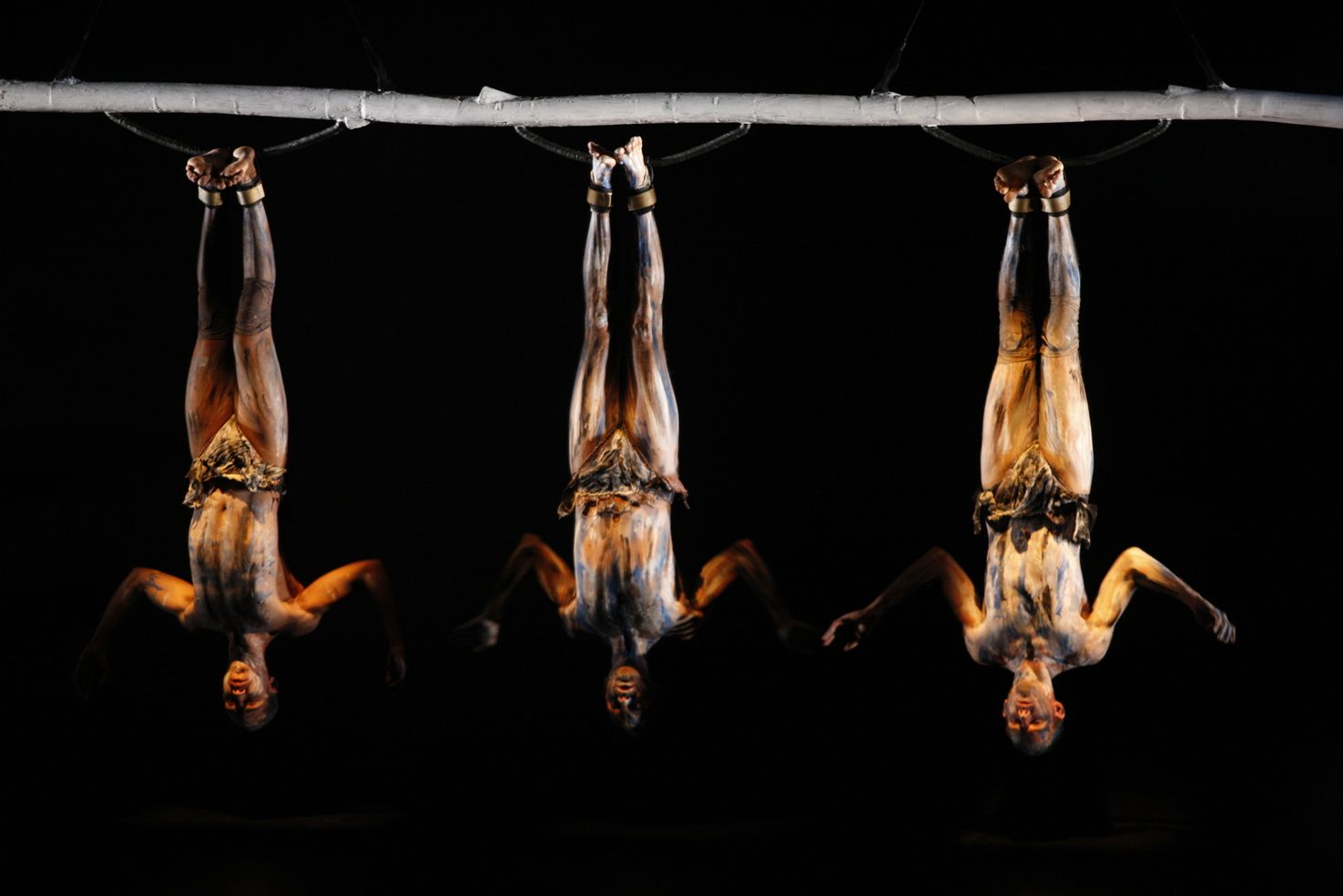 WHAT IS MUTTON BIRD ABOUT?
Mutton birds are one of the main sources of food for the Aboriginal people of Tasmania.
Mutton birds are large birds who make their nests in the ground. In this way, they have a strong connection to land, and the people who share the land with them.
Three dancers from the Bangarra ensemble perform Mutton Bird. The dancers are seen suspended in the air, upside down with their feet secured by footholds that are built into a solid beam.
The shapes that the dancers create with their bodies, as they are suspended upside down, reflect the mutton birds as they hover above the ground. The dancers move mostly in unison – slowly twisting and turning, smoothly folding their bodies upwards and unfolding them back down. The dancer in the centre of the three suspended dancers is featured. At the end of the dance, he remains in the light as he releases his body to the floor to stand on two legs as a man.
The dancer representing the Father of Mathinna is seen briefly in the opening scene of the clip.
---
The notes above are sourced from Bangarra's e-resource Brolga, compiled by Shane Carroll.