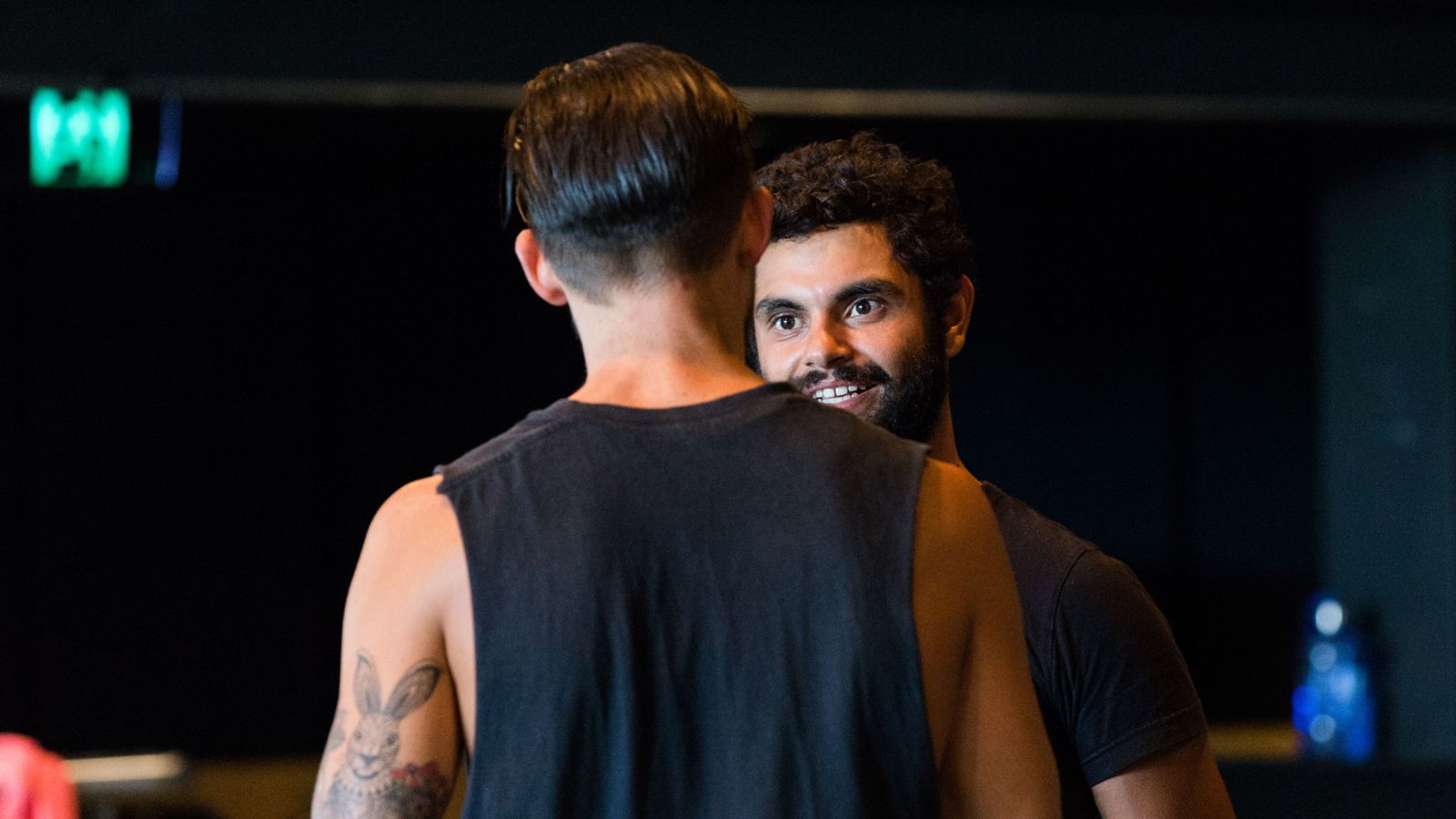 Miyagan came from wanting to tell a Wiradjuri story, and reconnect back to our shared culture and heritage – it is narrated by the Wiradjuri kinship system.
We are Indigenous men from the Wiradjuri nation, Rileys, cousins, from Western New South Wales. We can trace our familial connection back to our Great-Great Grandfather Jack Riley, who lived on Talbragar Reserve in Dubbo in the early 1900s. We explored this connection with the guidance of Aunty Di & Aunty Lyn, learning of the matrilineal totemic system consisting of five levels: Nation, Moiety, Clan, Family and Individual.
Kinship, and the bonds we all share as Indigenous people of this land, are what connects us to land, to each other and to our cultural responsibilities. It also influences our social behaviour.
There is nothing more valuable than miyagan, without kinship/family there is no life.
This work would not have happened without the support of our family, past, present and future – it's the resilience of our lineage that holds this story together.
To our Bangarra family: the dancers, the creative team, our production and admin staff. Thank you for bringing this important work to life, your contributions have been invaluable. Bringing Miyagan to life has been the most enriching journey we have been on individually and together.
Along the way, this work has become a reflection of our company, how strong and connected we are as a family.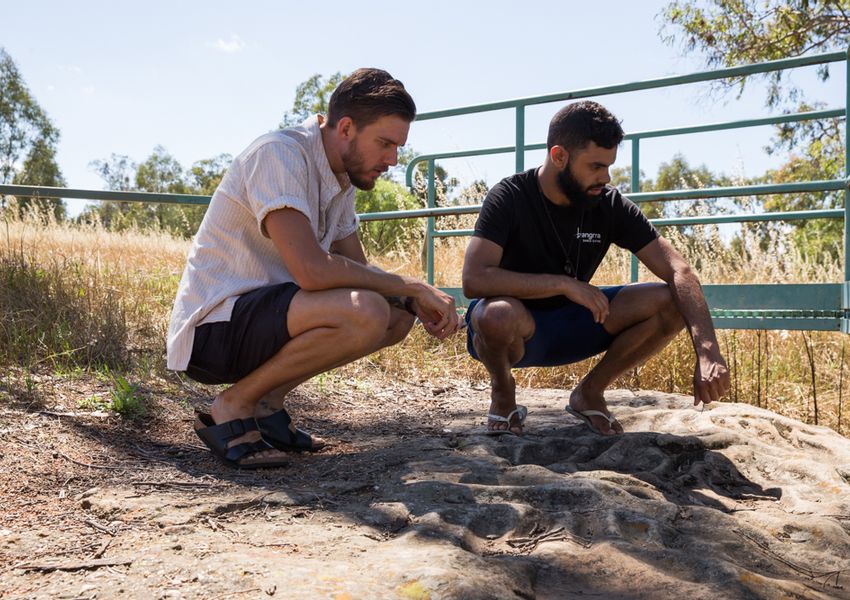 A note from Beau

Telling this story was brewing inside me before I joined Bangarra. I approached Stephen at the end of my first year and since then he supported it and nurtured the storyteller in me. Thank you Stephen for allowing me to make my dream a reality.
Cousin Dan,thank you for sharing this journey into our family connections and helping to create a lasting and meaningful work of our miyagan.You enriched the way I looked at it thanks to your personal experiences, so different to mine, but strongly complementing each other. Being around your energy has been so inspiring.
To Aunty Lyn and Aunty Di, for your love, support and guidance. You've opened your hearts to me throughout my childhood, and your continued support planted the seed to who I am today. I feel deeply routed to my kin thanks to you.
A note from Dan
Through the creation of Miyagan, I have taken a positive step towards feeling like I belong to a place, a piece of land and a culture. Being able to learn language, hear stories, visit and camp on Talbragar in Dubbo and meet family, who embraced and claimed me on first sight, is a feeling of belonging, and strengthens my identity.
As always I am hugely grateful to Stephen, for being the kind, open hearted and nurturing person he is, and thank him again for allowing me to tell another story and bring it to the stage.
Thank you Aunty Di and Aunty Lyn for welcoming me into the Riley family, for your stories and for always teaching me something about our culture and its resilience.
Beau, my cousin. Thank you endlessly for opening the door to our shared culture and family. This work starts and ends with you, I feel so grateful to have been invited along for the journey.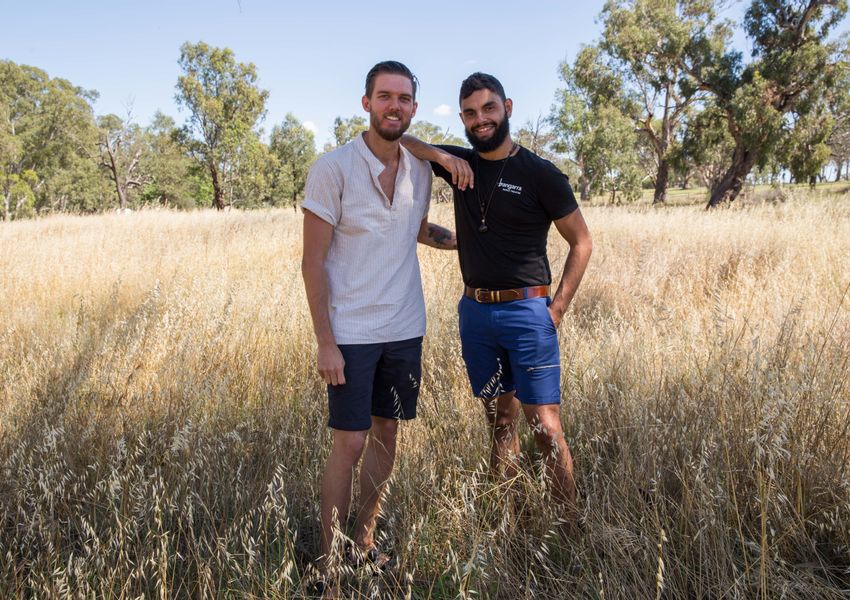 Wiradjuri culture, language and customs are alive; our heartbeat is resilient and strong.