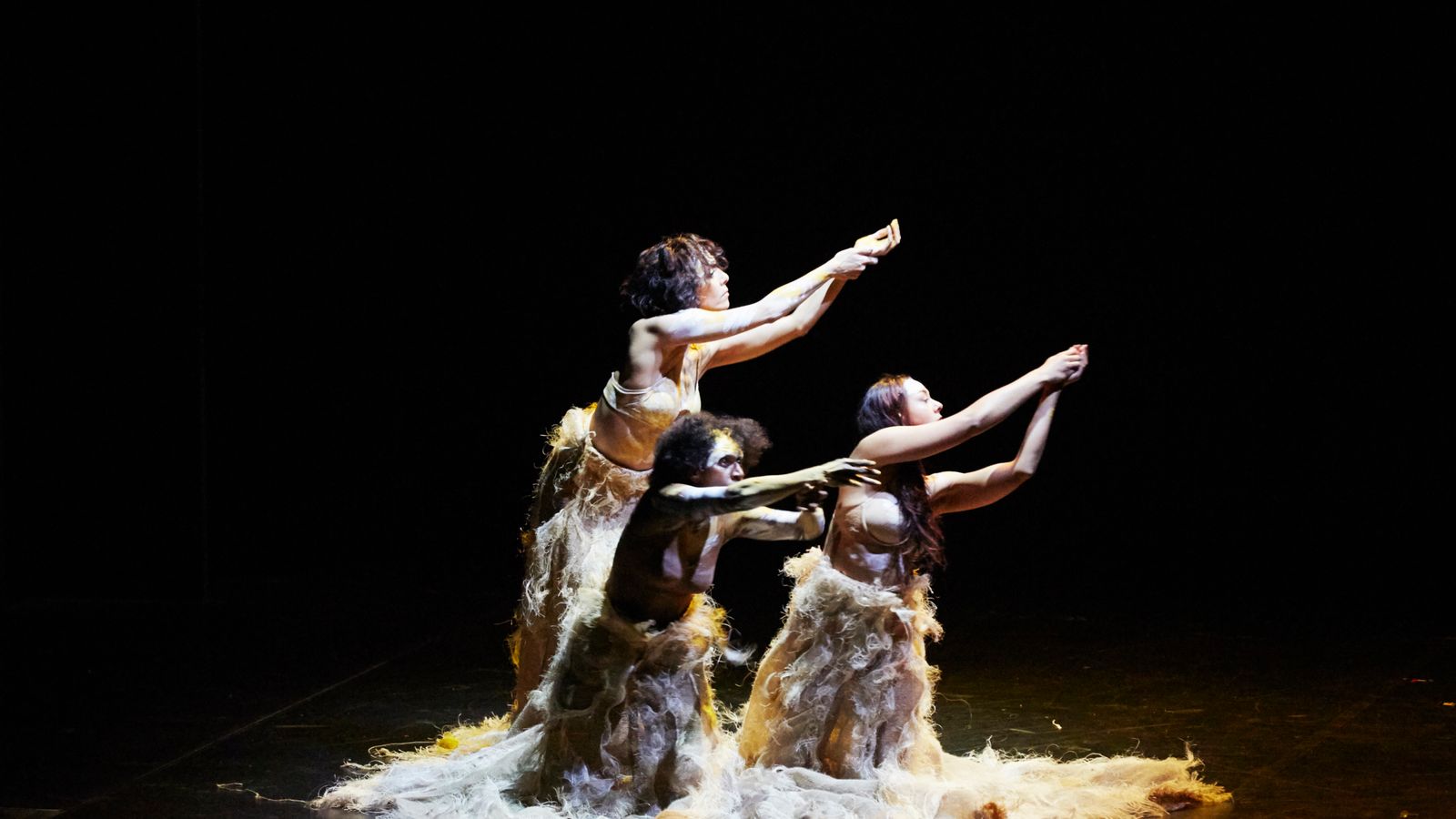 "it's really collaborative"
The Bangarra sound is as distinctive as 
its dance technique; forged from over 40,000 years of culture and embodied with contemporary expression. It's a sound that is completely new but also ancient, combining traditional language, song and instrumentation with the sounds of electronica, hip-hop, classical and nature. It gives voice to Country and to land and has the rare ability to awaken emotions from deep within.
Sense of place is explored in Miyagan, which is set on Talbragar Reserve in Dubbo, where choreographer Beau Dean Riley Smith is from. Composer Paul Mac, who worked with the company on the music for 2013's Blak, asked Beau and fellow choreographer Daniel Riley to bring in some items that represented Country to them into the studio.
"The boys brought in clap sticks and fighting sticks and some grass from on Country," explains Paul. "Beau also had a great recording of a flock of cockatoos from the area, so we used all of that material as the basis of the musical palette."
"Cultural consultant Aunty Di and Beau's niece Bonnie also contributed vocals and language, which really unifies their theme of kinship and family."
Seeing the dancers respond to the score, and seeing how it complements the other stage elements, is one of Paul's favourite parts of the process. "I can be working on something in the studio and then bring it in and it
 will sound different in the rehearsal space, and the dancers will tell me it needs more bounce or more bass – it's really collaborative."
Paul says working with David and Bangarra is a creative gift: "He definitely created a new sound language, and was a master of leaving space and creating atmosphere," said Paul. "I'm dfinitely tapping into that legacy and applying it to Miyagan."