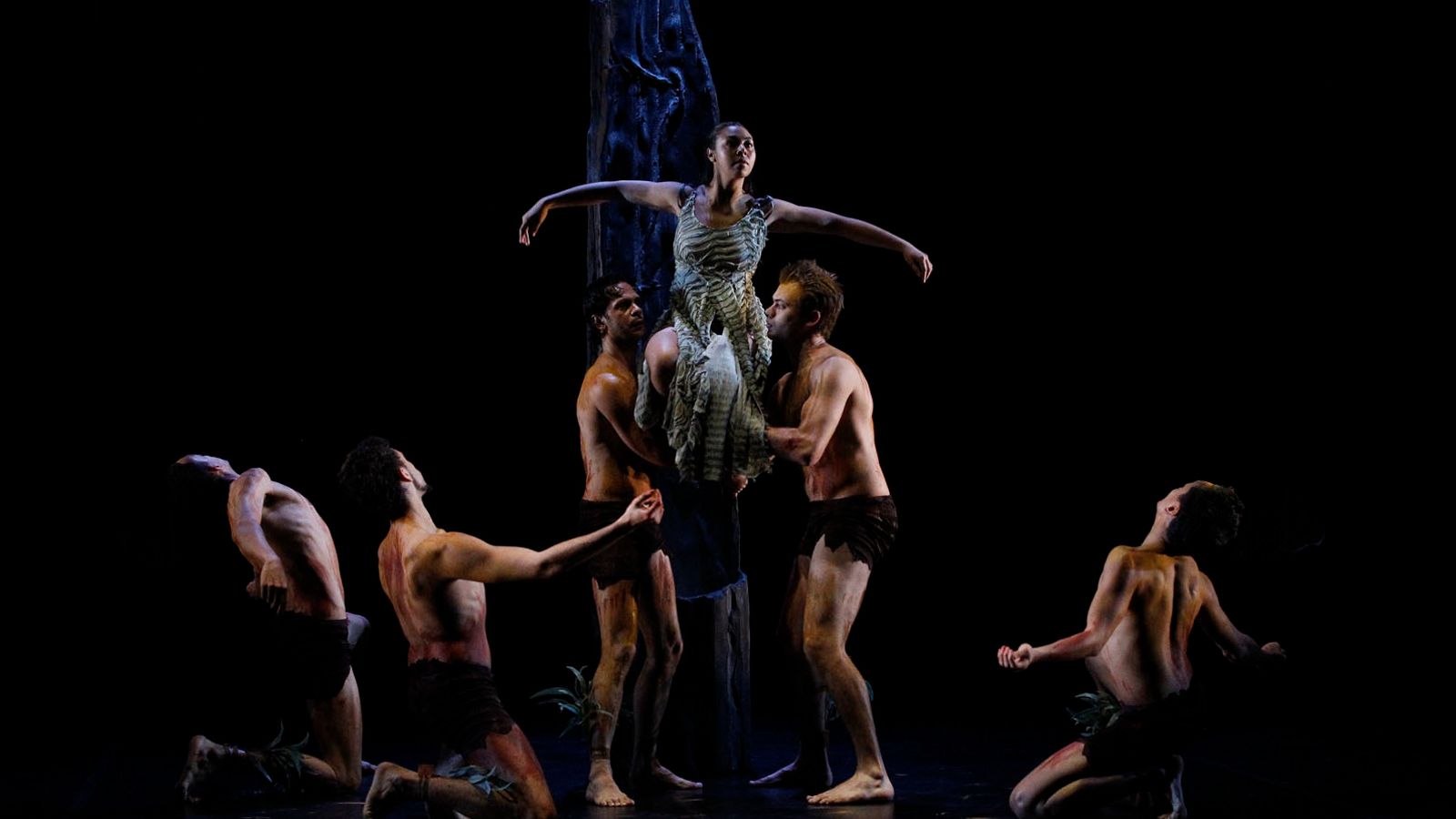 Having a workspace next door to rehearsals has meant I have felt a part of the creation from day one.
Working with Stephen and Elma on their two very different pieces has meant I have had many opportunities to use a variety of fabrics, textures, and techniques to create costumes that enhance the feel of each work. Designing for dancers is fantastic – such wonderful bodies to display and work with, and the movement factor often calls for creative thinking when designing a costume.

Elma's work, About, tells of the different personalities of the winds, and each section called for a specific feel. The idea of all the debris and dust getting swirled up and collected by a hurricane was my inspiration for Kuki; I have incorporated feathers, grasses and tattered fabrics into the costumes. Zey uses fabrics that move in a fluid motion with the body, and we experimented with ombré dyeing techniques to portray the feel of the cold wind. Naygay called for shimmering, shining details which we have created through cut-out panels and layered fabrics.
Stephen's work, ID, is a particularly modern and statement-making piece. I worked closely with him to produce costumes that are in some cases an abstract version of streetwear, and in others very dreamlike and poetic. The film sequence, Initiate, called for each person to have a distinct "character" whilst still staying in black and white. We achieved this through art finishing, painting patterns of lines and dots to show each person's journey. The Totem section is straight from the earth – the stories of clouds, bark and trees called for an abstract interpretation. For this I used shibori dyeing, crinkle pleating and soft draping.
The final section, Kinship, tells of each dancer's continuing journey, their connections and the paths they will tread. We chose a heavy grey paint with toned horizontal sections, suggesting layers of rock sediment, and I used quite modern, pared down tailoring, with flashes of midnight blue to accentuate the bodies. Working with the choreographers, composers, and set designer, as well as some very talented costume makers, has really made my design process a memorable experience. Having a workspace next door to rehearsals has meant I have felt a part of the creation from day one. Being able to sneak in and show bits of fabric or dye work to the choreographers and the dancers is invaluable and has made the process truly collaborative.
Emma Howell
Costume Design