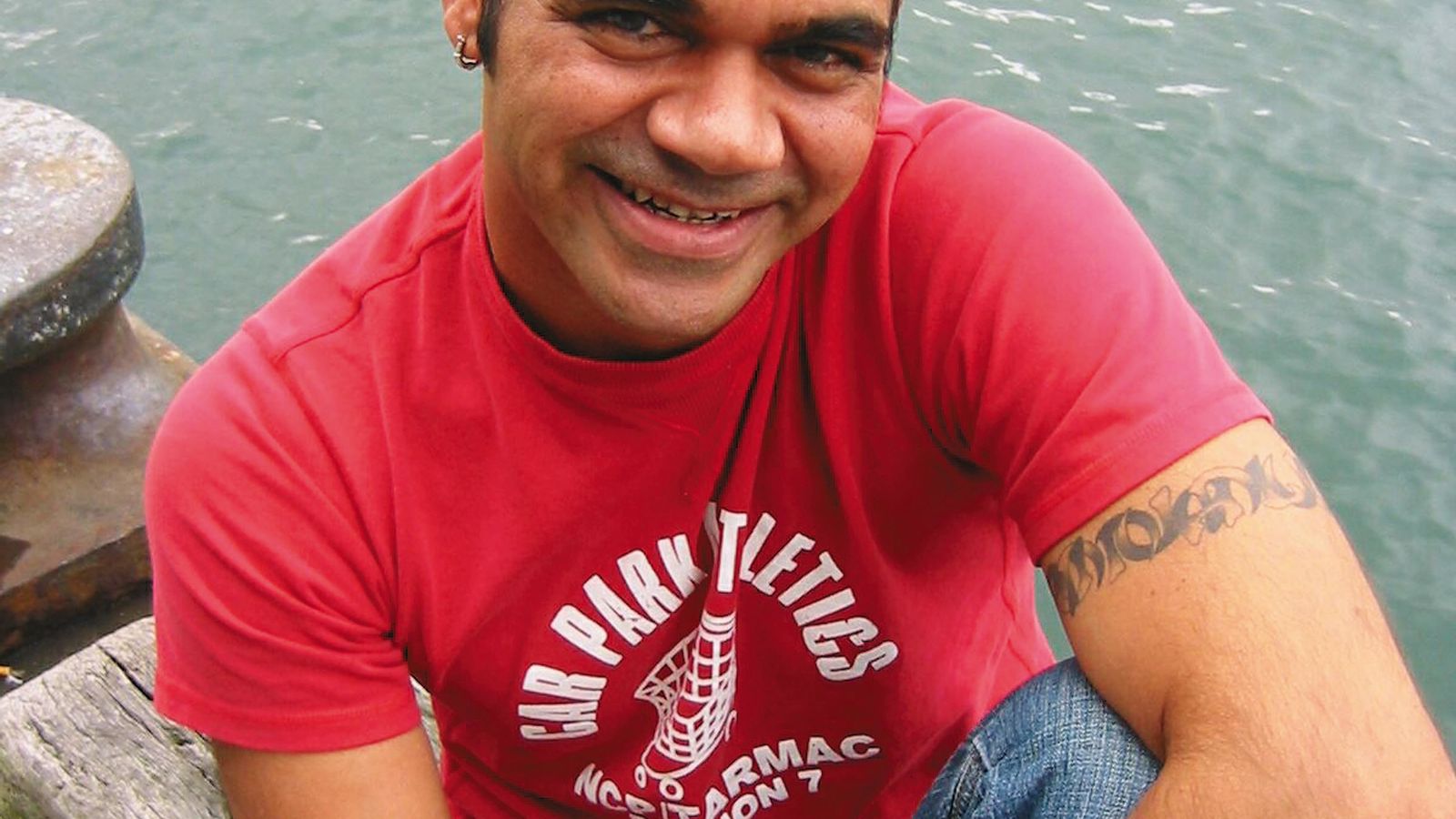 I had some old school blakfella dance theatre music tricks to share with him (Paul) as well!
CREATING THE MUSIC FOR BLAK HAS BEEN AN INCREDIBLE JOURNEY FOR ME. I SURRENDERED TO THE FACT THAT I COULD REFLECT ON PAST WORK, BLENDING IT WITH TODAY'S SOUND AND THAT I WAS TAKING PART IN SOMETHING VERY SPECIAL.
I have been writing music for Bangarra for the past 24 years and creatively I felt a little rusty, but was excited to be collaborating with Paul Mac to develop a new sound. I became more settled after listening to the inspirational stories from Stephen and Dan and was ready to go when I met Paul.
Paul is a clever musician who came on board with an open heart and pure respect for Indigenous culture. He has been very generous with sharing his musical knowledge and engineering tricks, but I had some old school blakfella dance theatre music tricks to share with him as well! I gave Paul a brief background on Bangarra and with permission, passed on traditional vocal samples of the amazing Djakapurra Munyarryun and the incredible Umala, Kathy Marika who are the 'earth' of Bangarra's sound.
After resourcing some sound and melody material, featuring recordings of the dancers and combining these with the cool sounds Paul gave in return, everything started to come together. It worked out, under my direction, that Paul would create the music for Scar with Dan and I would create the music for Yearning with Stephen and we'd create Keepers together. Hanging out at Paul's studio, meetings with Stephen and Dan and observing incredible dance rehearsals inspired great days of organic music breakthroughs. This process lifted my confidence and got Paul excited, and as I listened, I started to hear the new sound that was filtering through. Stephen and Dan were happy with the result and I always hope the dancers dig the music, because they have to dance to it every night.
Thanks Paul for enriching the sound of Bangarra, and to Stephen for inviting Paul on board and for your amazing creative vision. Thank you Dan for your young energy and courage to challenge the dance world, and to the artists who sang on the music. I would also like to thank everyone in management for all your work.
Bangarra tells stories through dance. I write music to support the dance and enhance the story. As an Artist-in-Residence for Bangarra I am so fortunate and happy to be here, and to experience Blak as an audience member too. Embrace and enjoy.
David Page
Composer