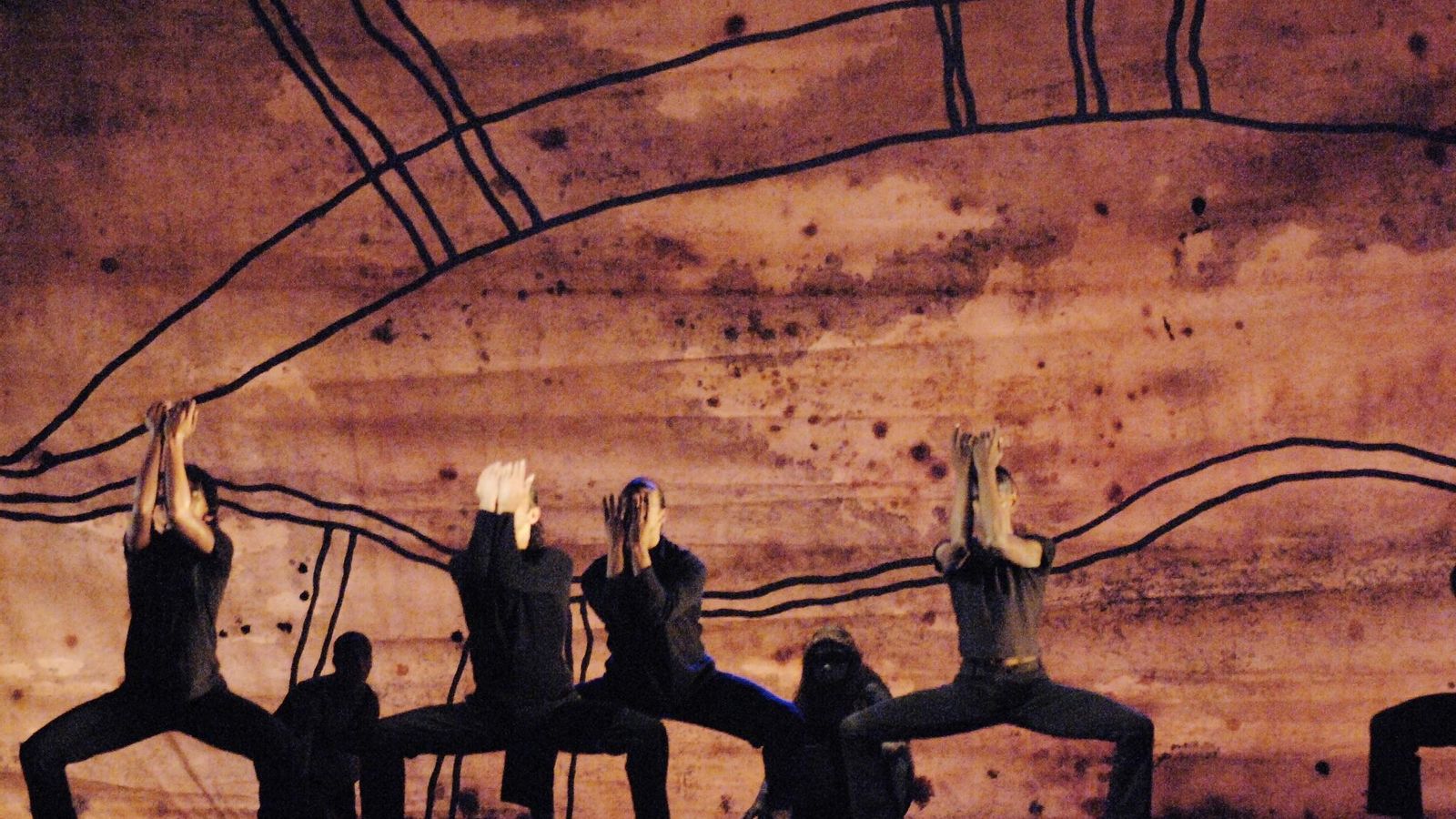 Visually Bush begins in an empty space, a 'black box', and then progresses into a series of stylised images revealed as 'windows' or 'cave openings' to imagined places.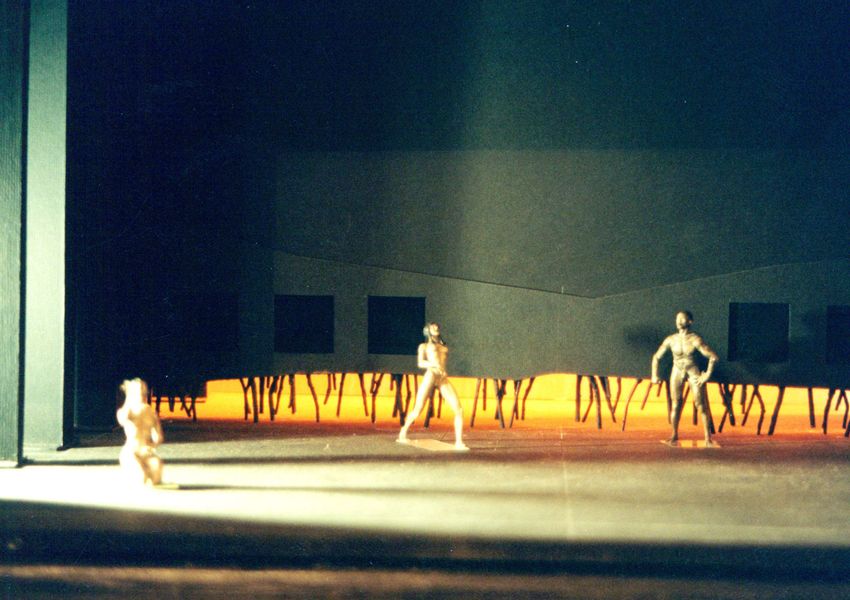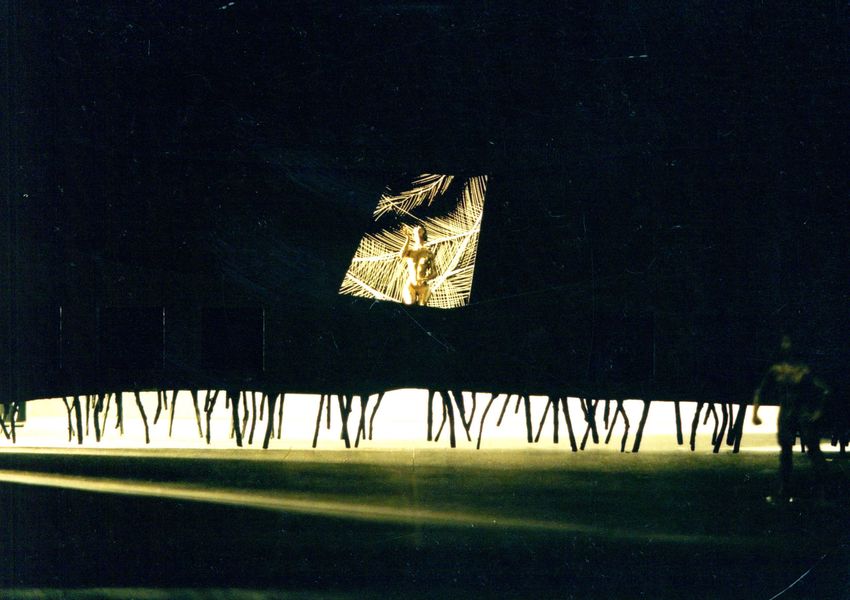 Symbolically the entire space represents the mother spirit as embodied by Kathy Balngayngu Marika; the various images within are responses to her particular stories being expressed during Bush. These visuals are not intended as biographical representations but rather emotional and sensual recollections, as abstracted glimpses of key elements within a story. As a stage for the expression of life stories, its cycles, metamorphosis and renewals, the set seeks beyond all to provide a stimulating and supportive story telling environment.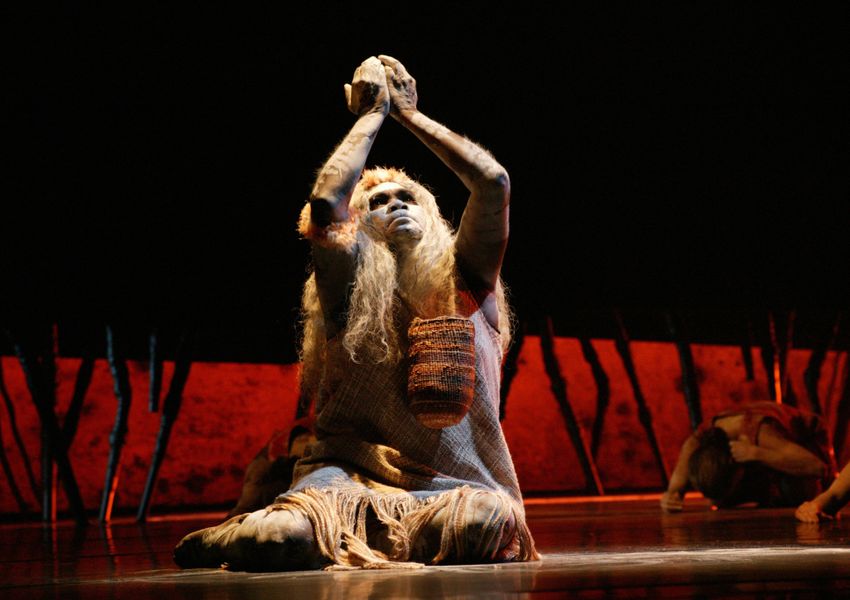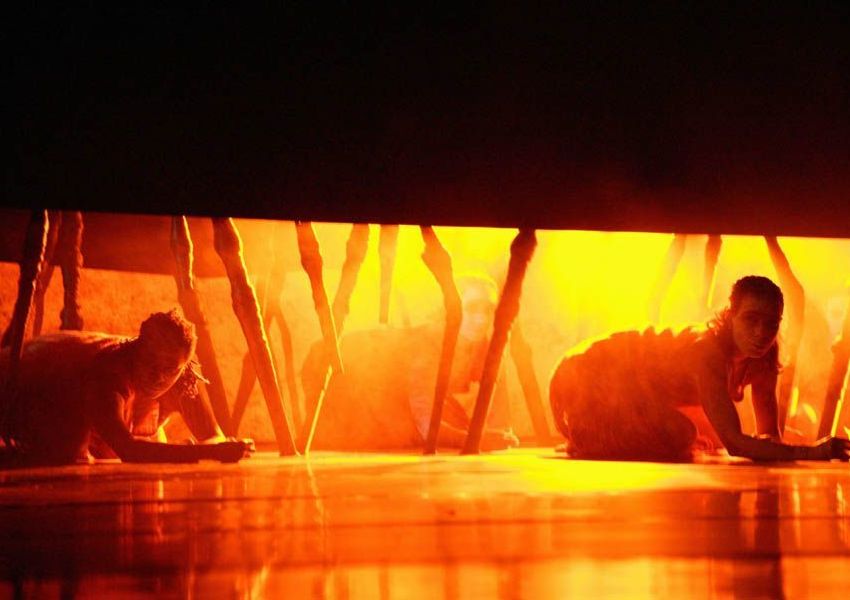 The first section of the piece looks at Women's Creation –the set reveals a subterranean world of what might appear to be the earth lifted up to expose tree roots or stalactites in a cave. It is from this depth of the land that stories emanate. The ensuing sections of the work continue this theme of caves or crevices from which, or in which, memories and stories are born and stored.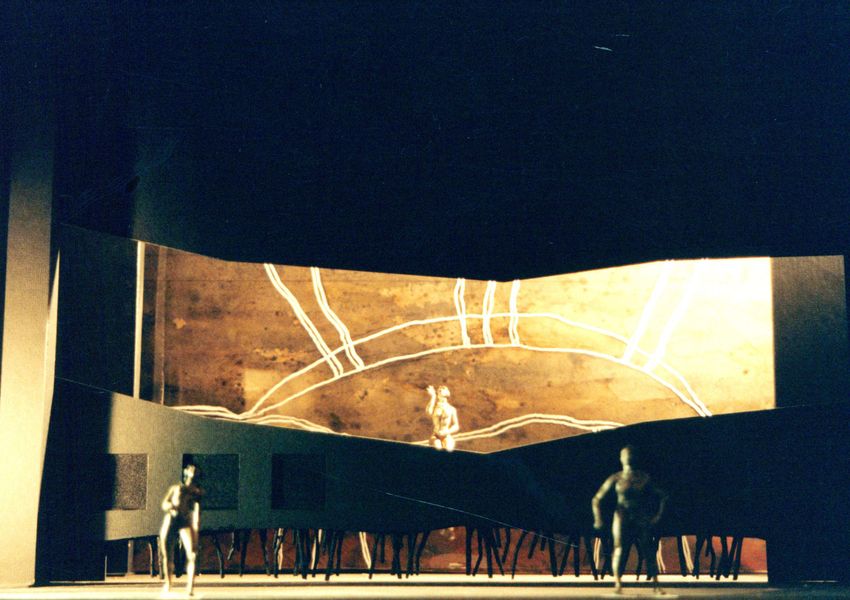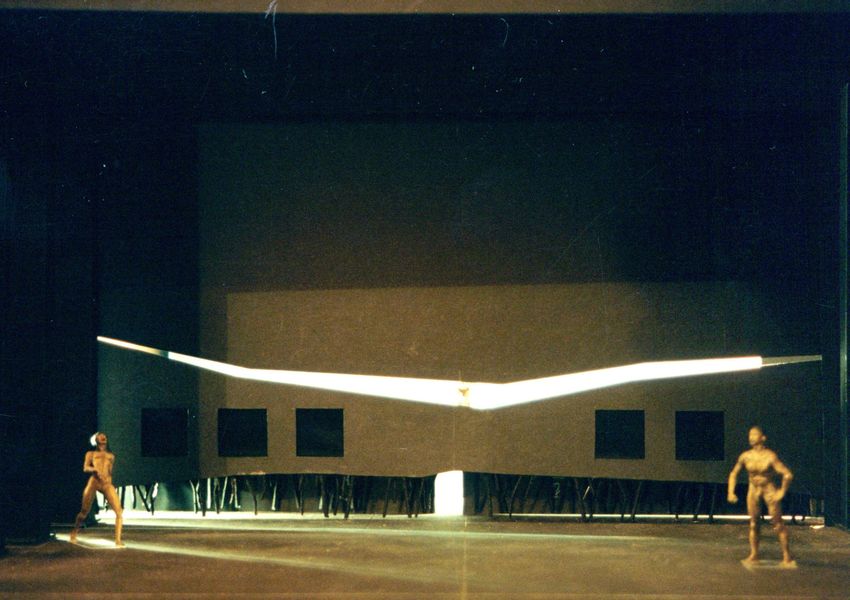 Through each of these openings we see different abstractions of primary elements, traditions or totems – as outlined in the titles of the segments. The idea of abstracting or symbolising in this wayis not to confuse the audience but rather stimulate the imagination and allow the massive metaphorical nature of the work to move fluidly without any restrictions of 'literal place'.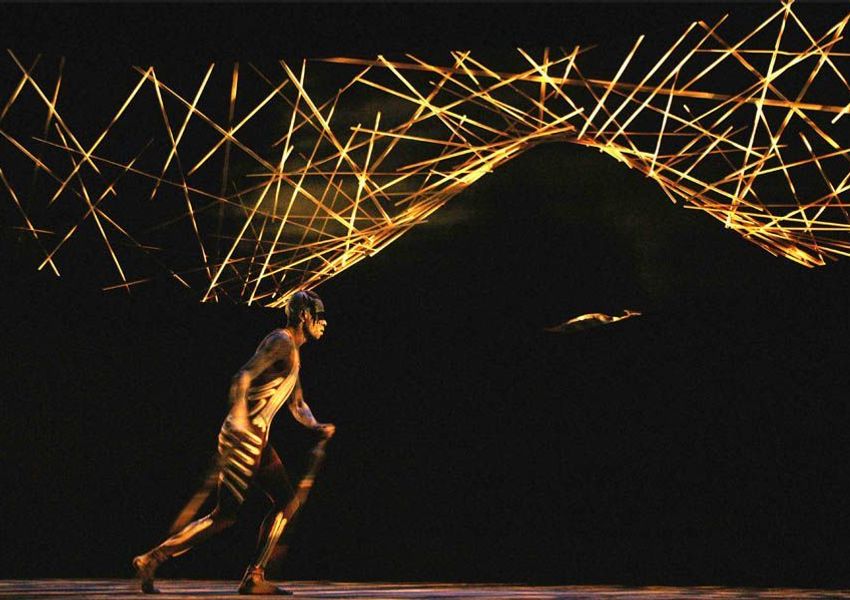 I have always been inspired by Bangarra's fusion of the traditional culture with western/contemporary styles. It is a dialogue of energies I am constantly investigating when designing for the company, be it in the forms or icons used or the mixing of materials and finishes – and Bush is no exception.
The chaotic set piece featured in Stick is made from woven lengths of extruded square steel pipe.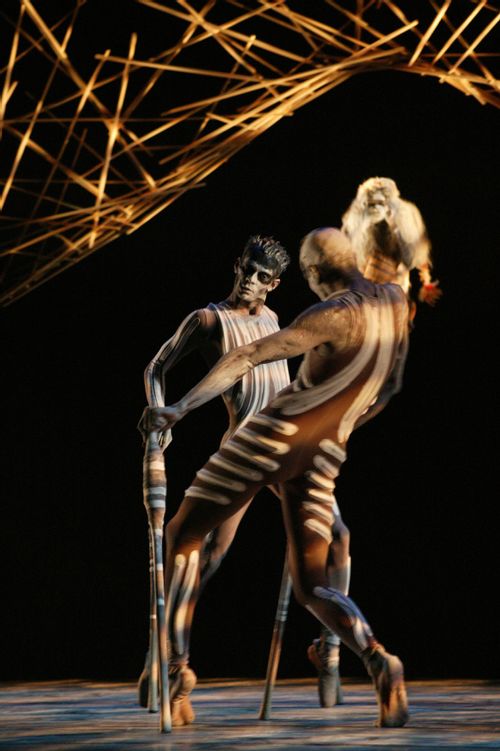 The piece featured in Feather is plastic acrylic paint applied to PVC plastic then scratched into with massive energy.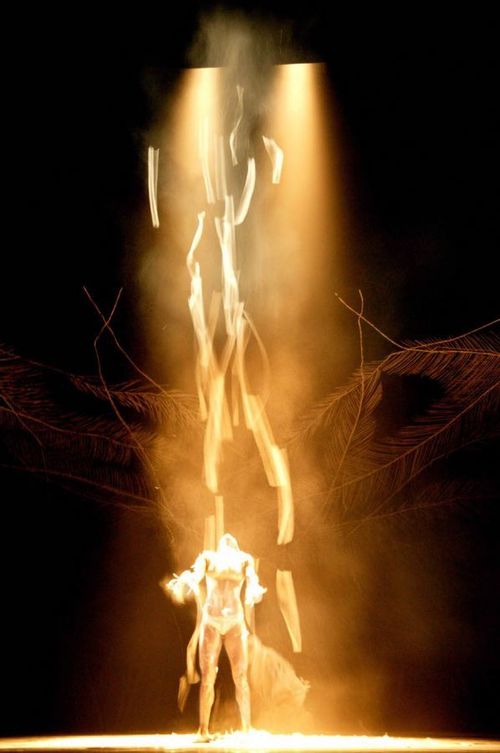 To me it is about mixing styles and materials together to create a piece that speaks of an alive and evolving culture, a culture with ancient origins and a vitality for all times.
Peter England
Set Design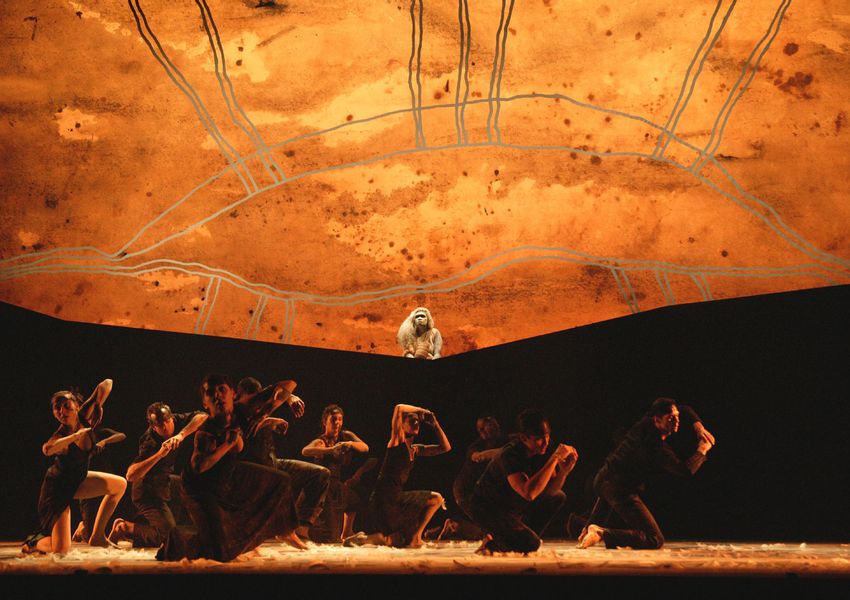 Peter England's set design is a miracle of eloquence and sophistication