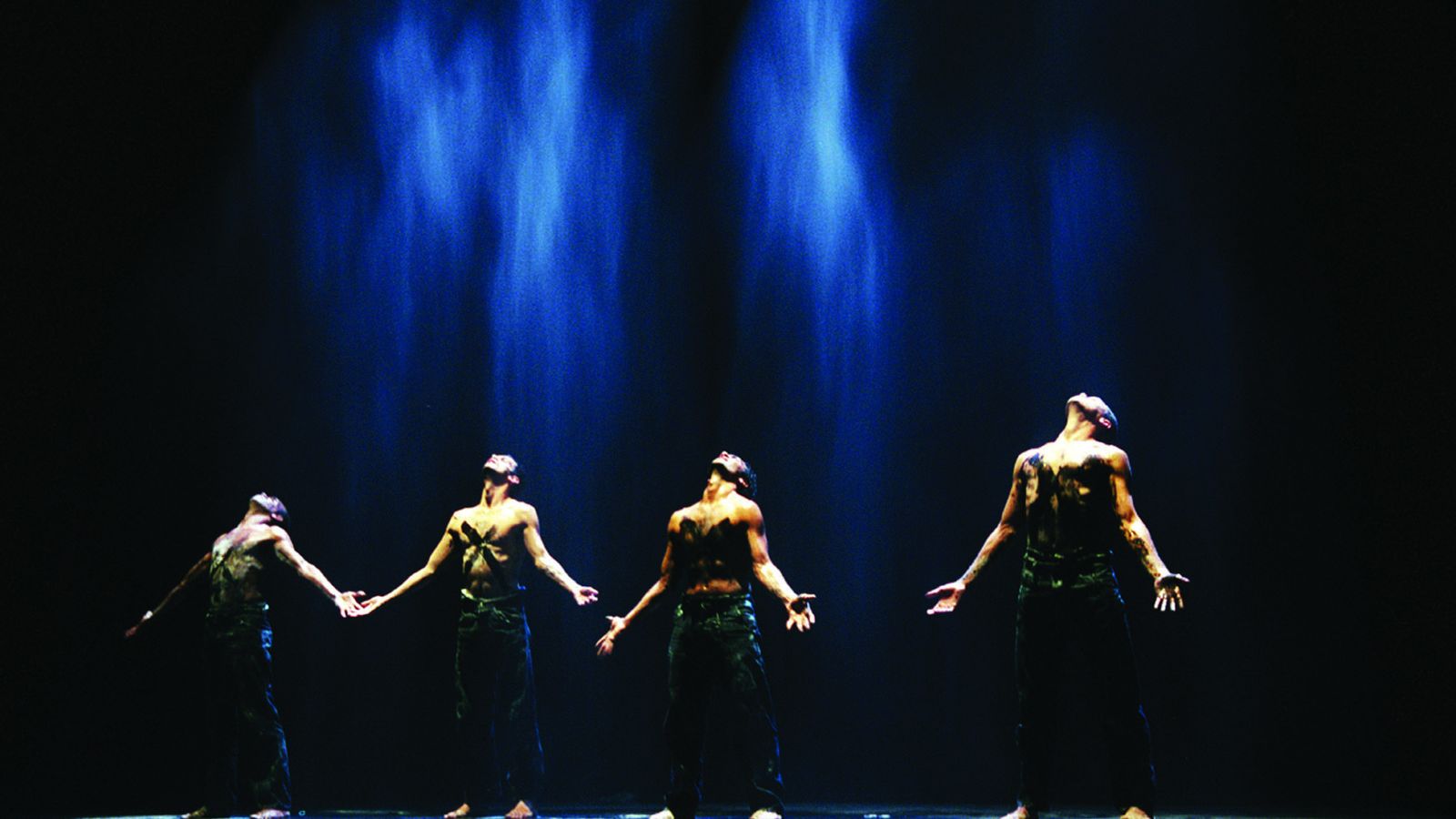 Bangarra is living the Dreaming; it's the Dreaming becoming in front of our eyes.
A corroboree is a meeting ground, a 'stomping' ground, where Aboriginal people gather to evoke the Dreamtime through sacred rituals, dance and song. The Dreamtime is at the heart of our spirituality, a time when our totemic ancestral beings appeared and created the land. With this production Bangarra is inviting audiences to journey with us to this sacred ground - to challenge, awaken and cleanse their spirits. It is about the transformation of the human spirit and the relationship between Aboriginal people, creatures and the land.
There's a wonderful trust and exchange with the audience of a Bangarra performance. We guide you on a journey. It's a meeting of the urban social, traditional dreaming and pure abstract dance – that's why we can speak to all peoples. Passion, emotion and respect - this is what people have to have to survive, it's got to be part of the human immune system. If you are honest to the process it will naturally attract those people who want to listen.
Working on the Sydney 2000 Olympics Games Opening Ceremony affected me a lot. Bringing together a thousand Aboriginal people, all the elders trusting me to take their stories and put it on that ground, drawing black clans together, gathering in our own backyard. I think we, as a black nation, need to get together and work sacredly to develop a new language. We have to wear many survival totems. We have to have the tough goanna skins so that we can continue our journey. I believe that's what Bangarra is committed to doing - building a foundation, a strong spiritual philosophy that people can work from to tell whatever dreaming they want, in whatever medium.
Corroboree is a conscious awakening of the spirit, it's challenging the political arena and it's about just being good young artists that take on the responsibilities and disciplines of maintaining this evolving storytelling. Bangarra is living the Dreaming; it's the Dreaming becoming in front of our eyes.
Stephen Page
Artistic Director and Choreographer