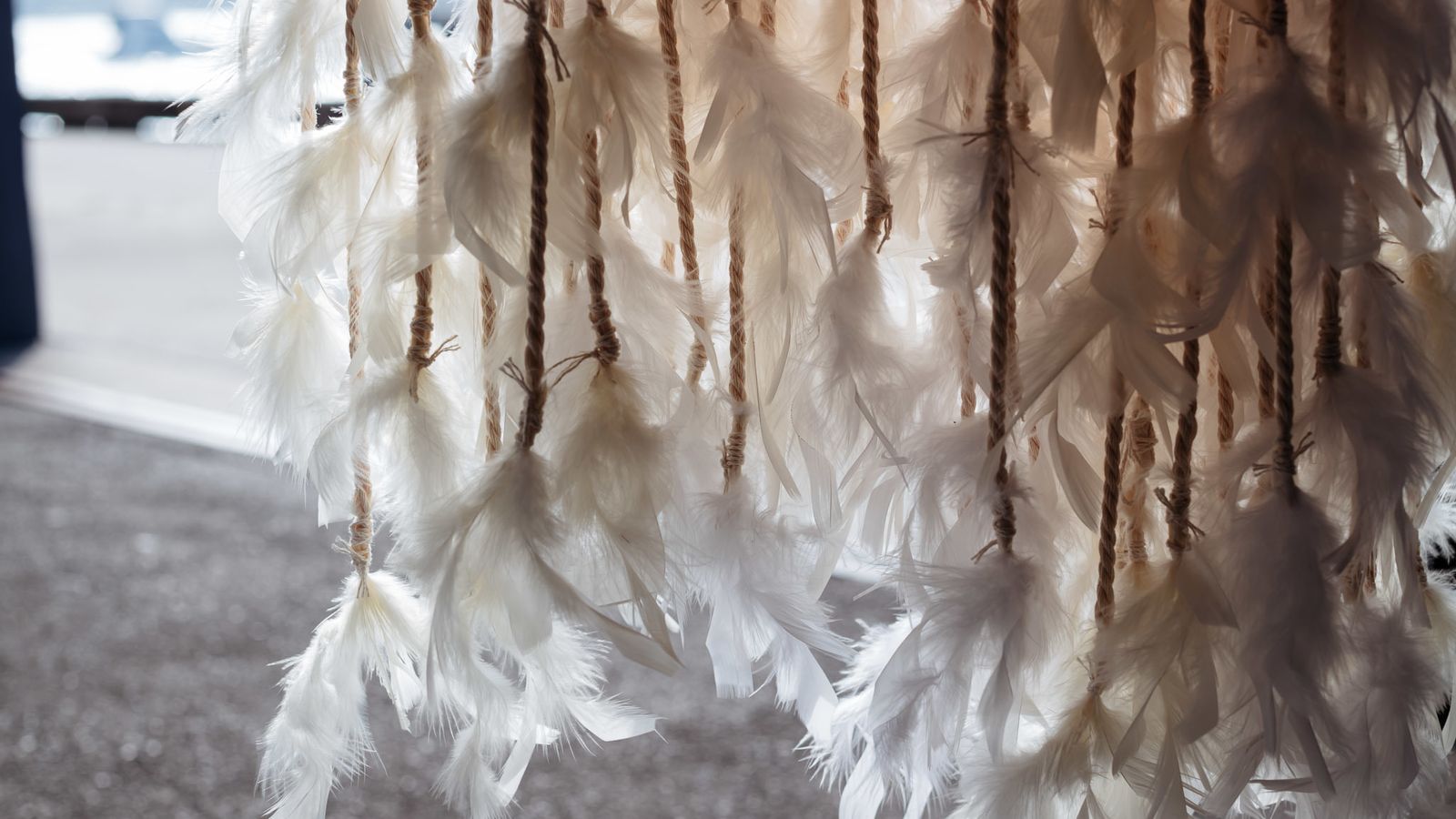 Jennifer Irwin has been creating costumes for Bangarra Dance Theatre since the company's very beginning, and has been collaborating with Stephen Page even longer. The result of this extraordinary partnership is an entirely unique costume aesthetic: sculptural, richly textured, with a strong connection to the land.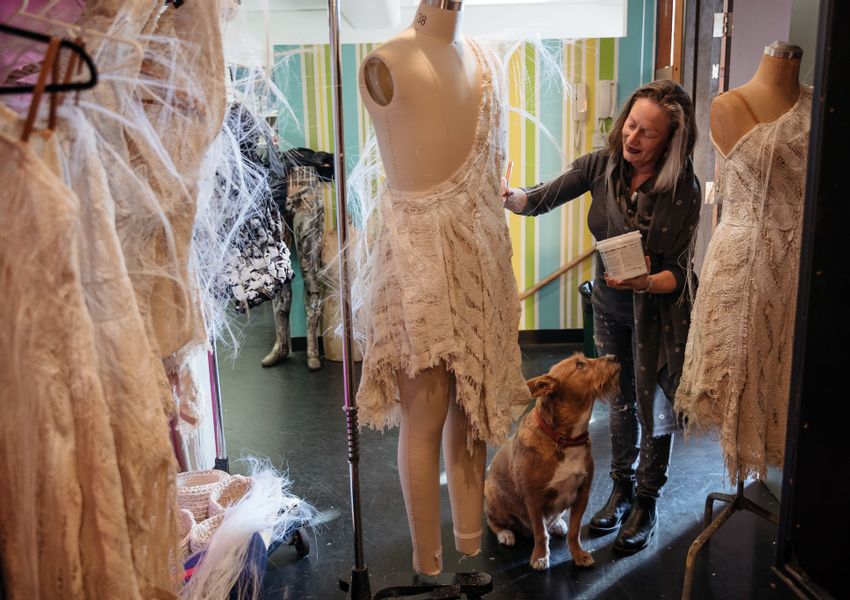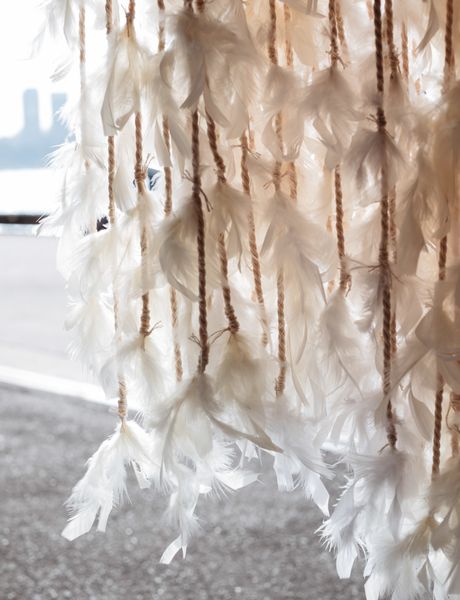 Jennifer Irwin describes Bangarra's costumes as "evolving art pieces". With every performance, ochre – the earthy pigment dancers paint their bodies with – inevitably rubs off on the costumes, the layers building over the course of the season. "I love the fact that how a costume starts out at the beginning is often completely different at the end," says Jennifer, "but you still have the bones of the original." Incredible care goes into each piece – they're painstakingly handmade and often hand-painted – but Jennifer has been known to slash a skirt in half if it inhibits movement. "You can't be precious," she says. "The number one priority is that the dancers have to dance."

Dark Emu's costumes are driven by the work's exploration of earth and sky, with a strong emphasis on woven elements. Unlike 2017's Bennelong, there are no hero roles or hero costumes – the power comes from massed ensembles. Jennifer is primarily inspired by fabric. "It was about finding the essence of the feeling of land, or kangaroo grass, or water," she says. "It was about finding a great piece of fabric that can represent a moth."
In Dark Emu, kangaroo grass is conjured with shredded silk linen. Fire is painted on the inside of loosely crocheted skirts, bleeding out from under the hems. Tissue-thin fabrics are intricately cut and layered upon each other to create optical illusions, and Jennifer plundered her local fish market for fishing net. While audiences may not see every detail, they experience its accumulated power. Every fibre, every piece of moss, every leaf, every feather contributes to Bangarra's rich visual universe.
Although Jennifer has been creating costumes for more than 35 years, designing for most of Australia's major performing arts companies, she still finds the process all-consuming. "When I'm working on a production, I don't stop until it's done – I wake up thinking about it, I go to bed thinking about it. I'm designing in my head when I'm walking the dog. Strangely, I walk a lot where Bangarra began, in the old police boys club across the road from Redfern Park. There's a big mural of Djakapurra Munyarryun painted on the side of the building, and its incredible to think that's where this all started."
"You can't be precious. The number one priority is that the dancers have to dance."