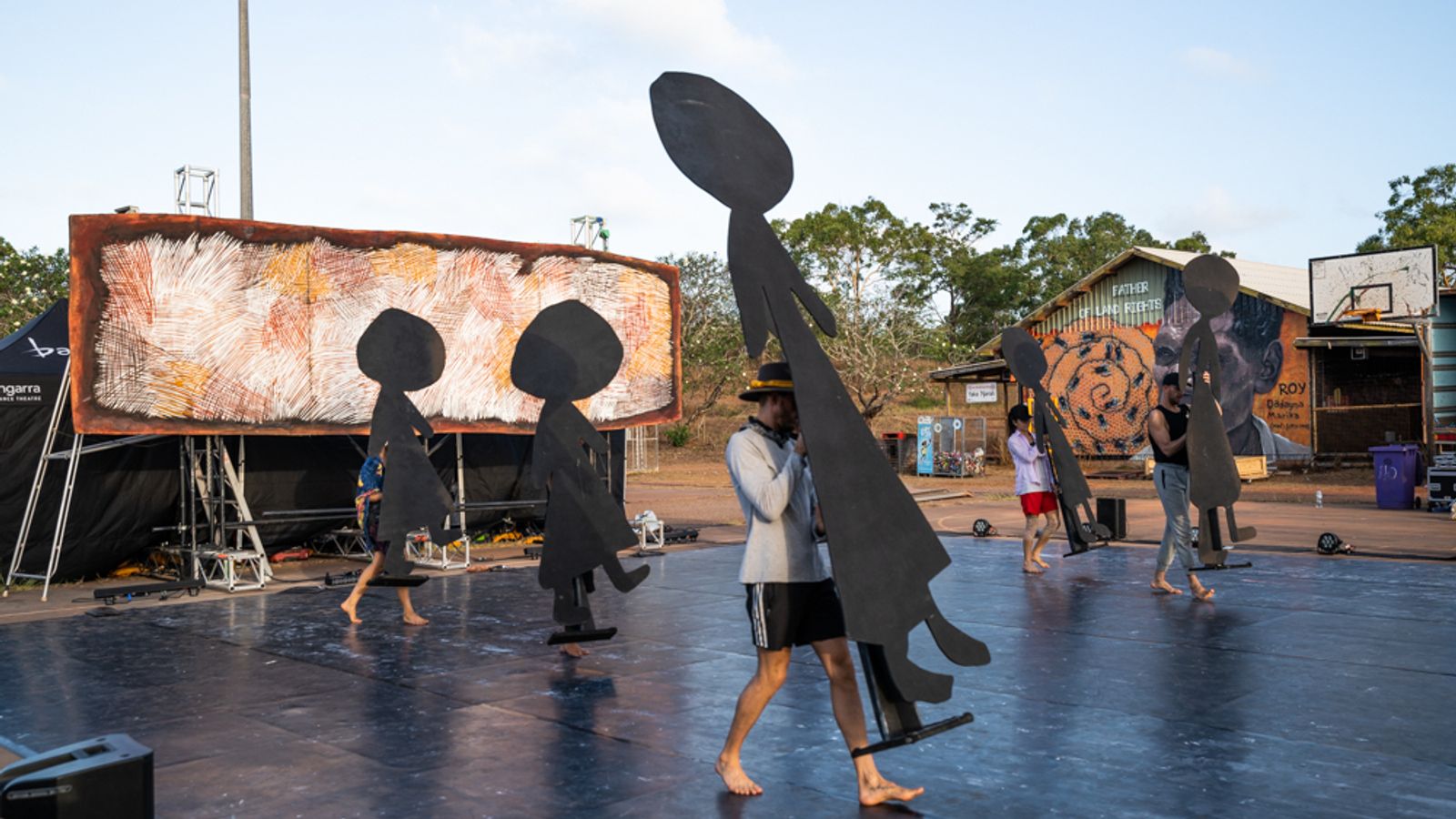 Nothing is flat. Everything is moving.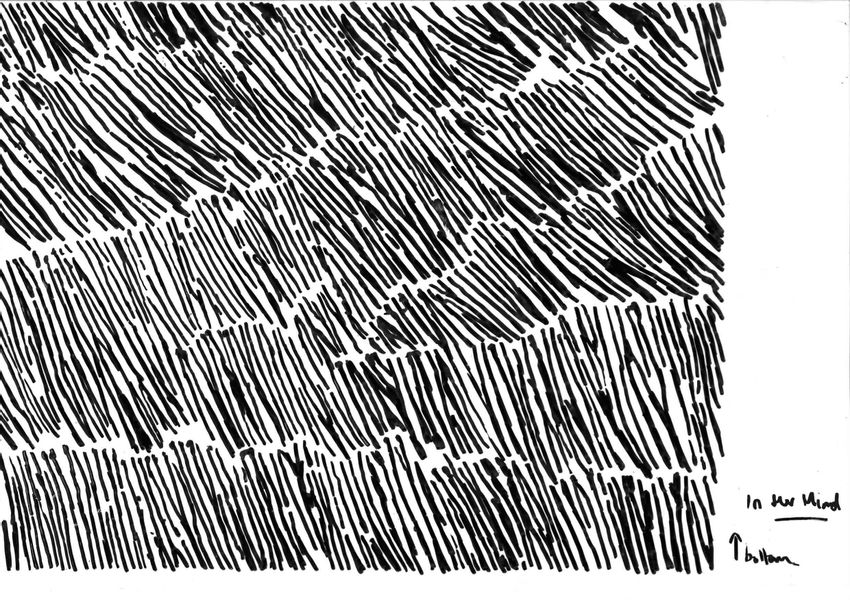 Discover your inner artistic spirit with this creative activity, designed by Jacob Nash, Bangarra's head of Design. Making art together is a rich learning experience like no other. This activity is suitable for children and adults of any age, and can be easily adapted by teachers for student projects and assignments.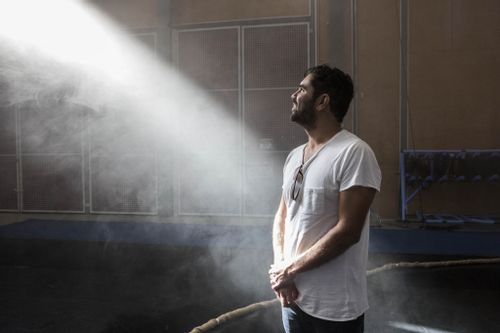 ... when she paints, she goes to a place of peace - almost like meditation ...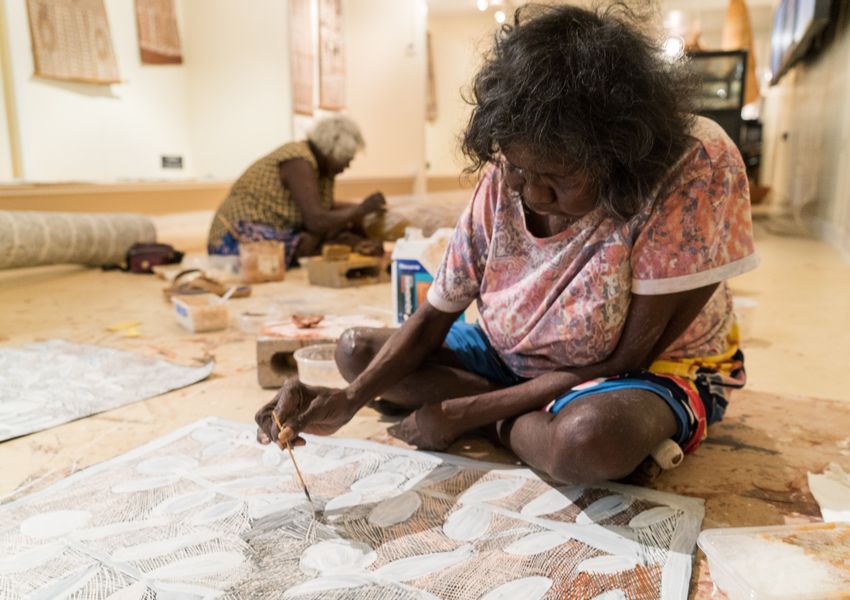 INSPIRATION: Nyapanyapa's work and process
When designing for Bangarra's production of Nyapanyapa in 2016, I had the privilege of spending time with Nyapanyapa Yunupingu, while she painted at the Buku-Larrŋgay Mulka Art Centre in Yirrkala, in North East Arnhem Land. I was already a huge admirer of her work and then being able to spend time with her and meet her in person was truly inspiring.
When Bangarra started developing Nyapanyapa's story for stage, we decided to let her artwork shape the narrative and we explored how that would appear visually on stage. The challenge for us was how to present her work in a manner in which it would live on stage successfully, with the addition of dancers, lights and a theatre setting sitting around it.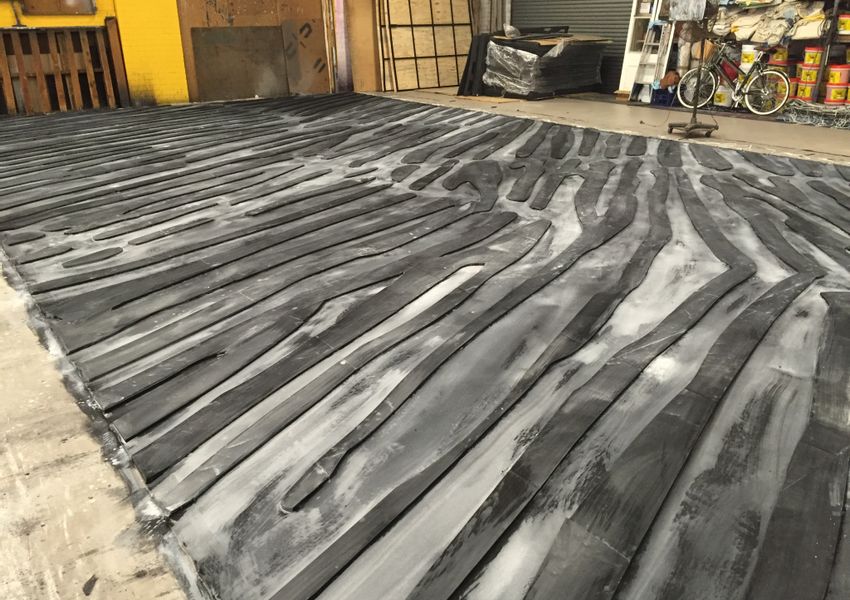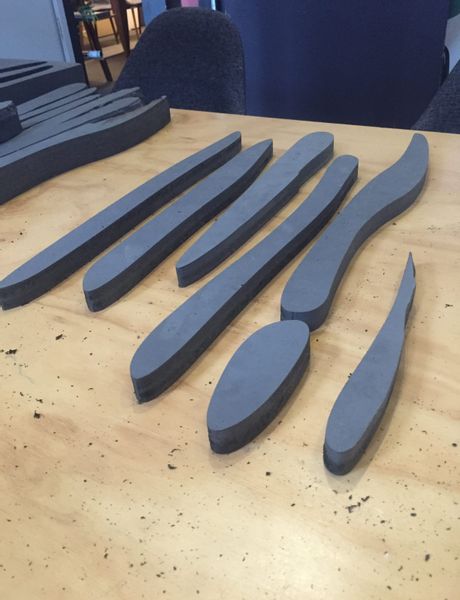 There is always lengthy and deep engagement with all the artists we collaborate with when creating new work.
PREPARATION: creative processes
When working on Nyapanyapa we went through a series of stages in our creative process:
We imagined how the dancers could be placed inside the paintings – they became part of a moving artwork; they became an extension of the lines and figures that Nyapanyapa painted. We played with scale, and took the wonderfully fine line work she creates and made the lines larger for the stage. Conceptually, we played with making her line work three-dimensional; we questioned how we could explore her ideas in a sculptural sense?
I think it's important to acknowledge that Bangarra's relationship with the Art Centre and with Nyapanyapa is very strong. There is always lengthy and deep engagement with all the artists we collaborate with when creating new work, and there was no exception when working with Nyapanyapa. The ideas around what her work would and could look like on stage was an ongoing discussion, led by both herself and Bangarra at different points. It was a true collaboration.
When sitting with Nyapanyapa while she painted, and watching the process of her making her work, I observed that when she paints, she goes to a place of peace - almost like meditation - and in that creative headspace she finds energy to create the work she does. From that quiet place of creation however, the work that she produces is so alive. Nothing is flat. Everything is moving. The line work she creates doesn't sit still on the bark, it moves and dances across the surface – it is alive.
What it made me realise was that the lines she creates in her work are three-dimensional already, and my job was to just give them a little more relief so that they could live on stage with the same power I experienced when I saw them in person.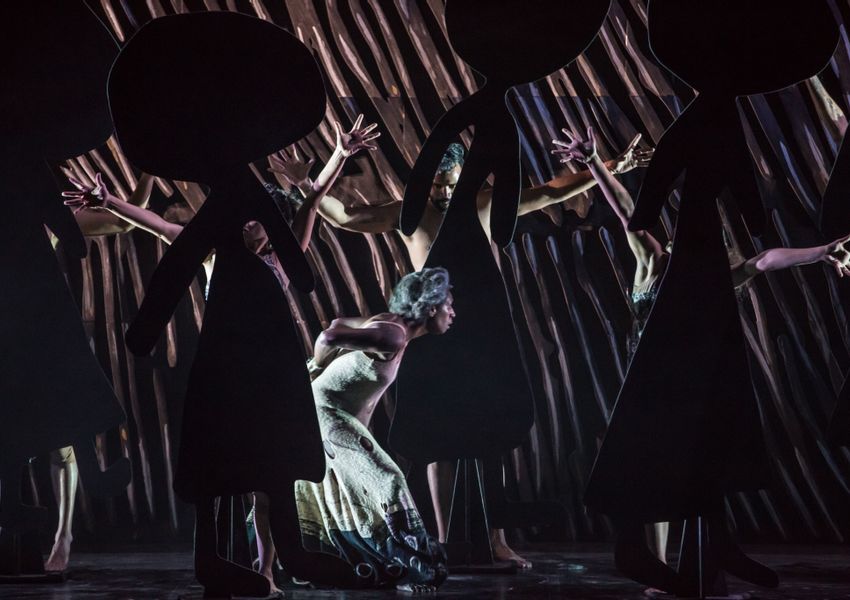 ... what you see in her work is a reflection of her life ...
Getting Started
For inspiration, look to Nyapanyapa - what you see in her work is a reflection of her life, and you can do the same for yourself. Find something in your life you want to share a story about. It could be your favourite camp dog, the bush billy you make tea in, or even your favourite Aunty or Uncle. Once you know what your subject is going to be, it's time to draw.
Start by using simple lines on a flat surface; it can be paper, or canvas, or bark – really anything you can get your hands on. Don't copy Nyapanyapa's lines; instead, find your own rhythm, your own story.
When you have finished the drawing, you will have created a map of sorts – a two-dimensional representation of a three-dimensional form.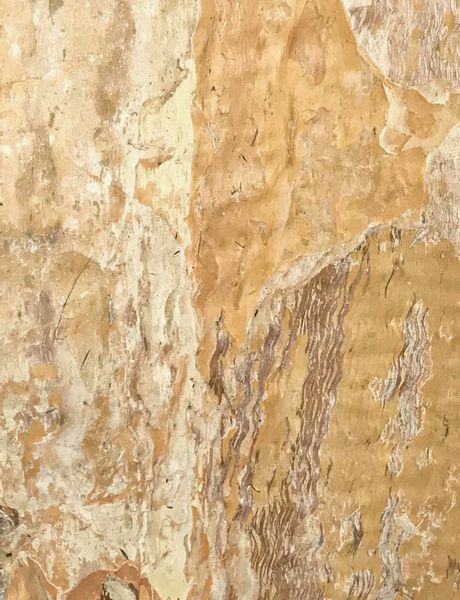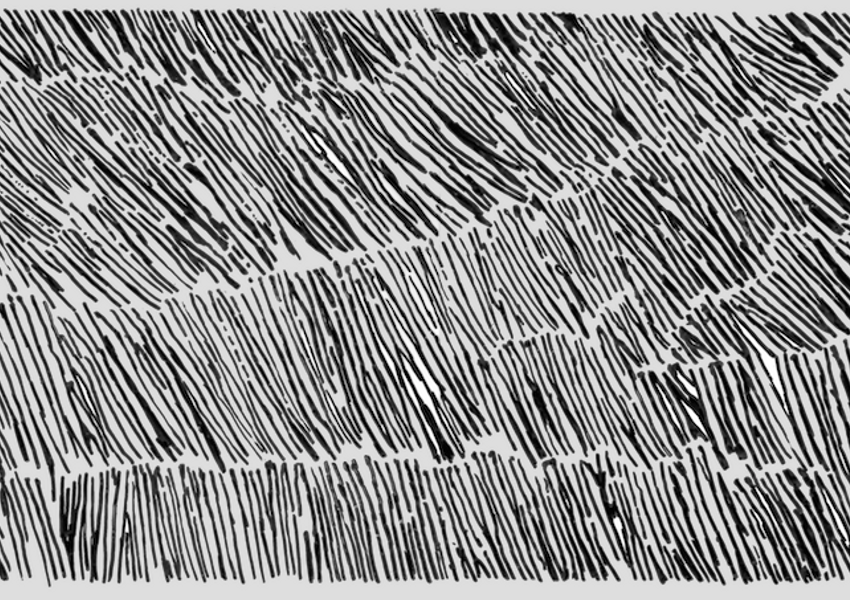 Transform your Creation
Think about all the textural and sculptural materials that are available to you – maybe you can find some wire, string, fishing line, grass or another material from Country. Whatever the material is, make sure it reflects the essence of your work.
Think, too, about how you will join your sculpture together – hot glue, wire, string, raffia. Find materials that will make creating your sculpture easy and fun for you.
So, for the next step, all you need to do is spread out all your materials next to you, with your image alongside. Follow your instincts as you begin to piece together your materials and bring your map to life in a three-dimensional form.
Make sure that you experience your sculpture from every angle – this is really important because it is three-dimensional and you really want to be able to immerse yourself in all 360 degrees of your creation.