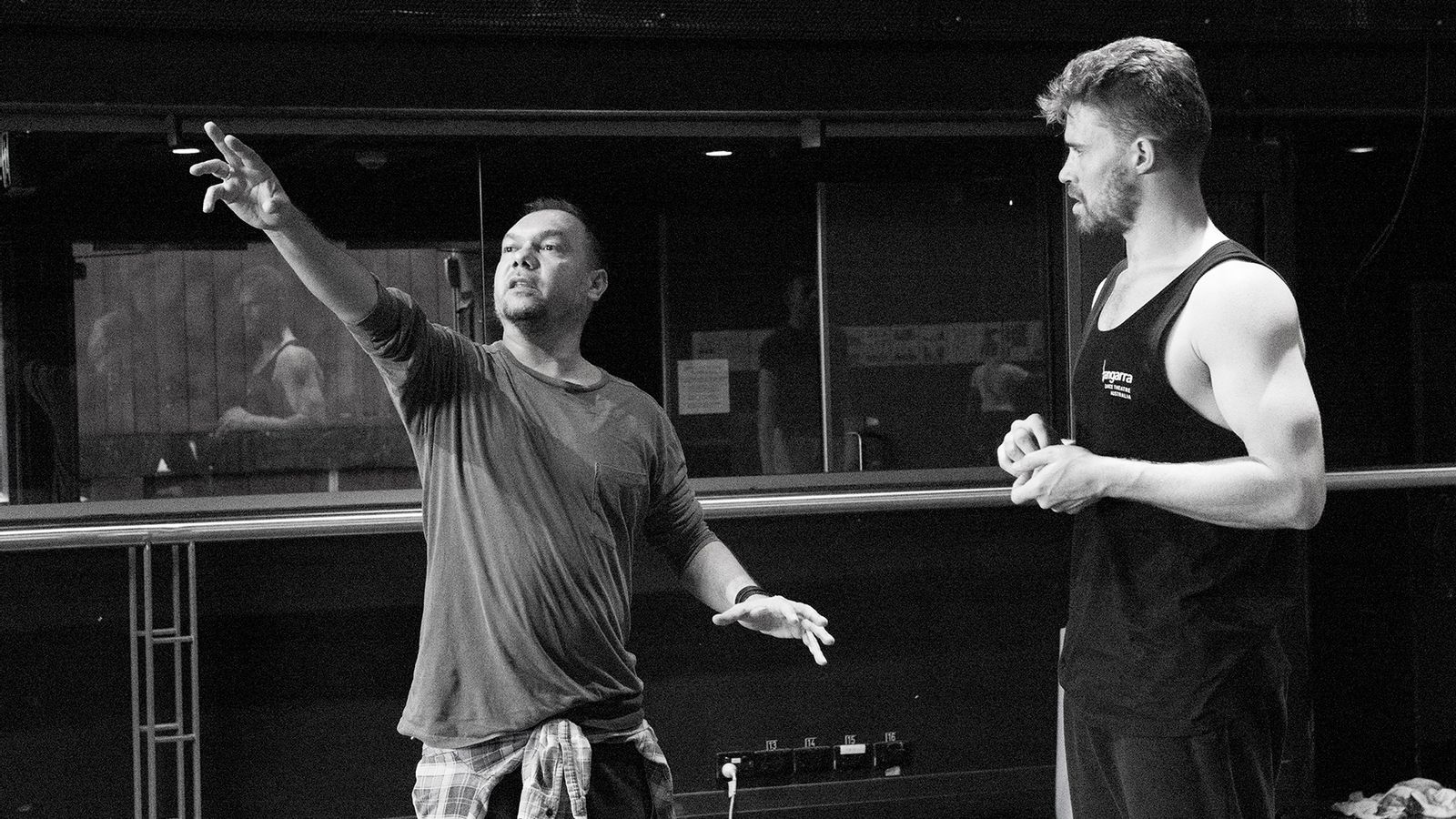 Significantly, this is the first time Bangarra has told a Sydney story in a full length work.
Patyegarang had been lingering in my mind for a long time and as the company turns 25 this year, I wanted to take the opportunity to pay homage to the land on which we have gathered and created dance theatre works since 1989 – the Eora nation; the place we now call Sydney.
There has been a lot of information available on William Dawes for some time, supporting the fascinations of him as an astronomer, timekeeper, engineer and linguist, but it was his known approach to the Aboriginal people on first contact that inspired my exploration of his interactions with the Eora people – specifically his relationship with Patyegarang.
In working closely with dramaturg Alana Valentine to unearth information on this intriguing friendship, we learnt so much that inspired our imaginations about the character of Patyegarang and the nature of their brief but fortuitous exchange. The more time I spent contemplating Patyegarang, her courageousness and generosity of spirit, the deeper the importance I felt for Bangarra to awaken her spirit at this time and share this distinctive story from her perspective as an Eora woman.
The journey of connecting significant events in Sydney's history, to the insight in Dawes' diaries and our cultivated sense of Patyegarang's character – her bravery, confidence and cultural knowledge – has been for myself, our ever - inspiring Bangarra dancers and creative team, a narrative discovery and portal back to the strange world of 'first settlement', a place of re-imagined first contact, curiosity, conflict and hope.
I believe Patyegarang was a young woman of fierce and endearing audacity, and a 'chosen one', so to speak, within her clan and community. Her tremendous display of trust in Dawes resulted in a gift of cultural knowledge back to her people almost 200 years later and I feel her presence around us, with us as we create this new work.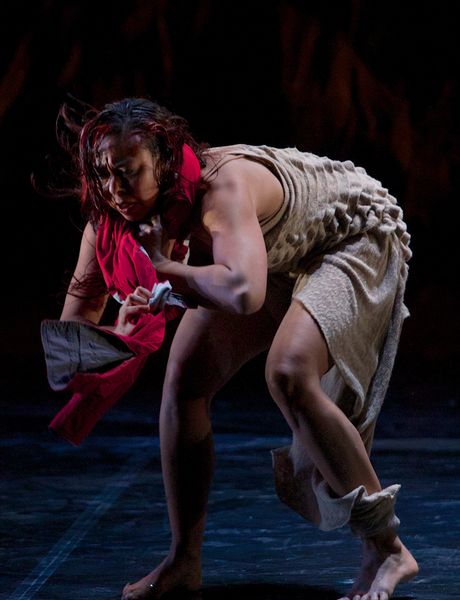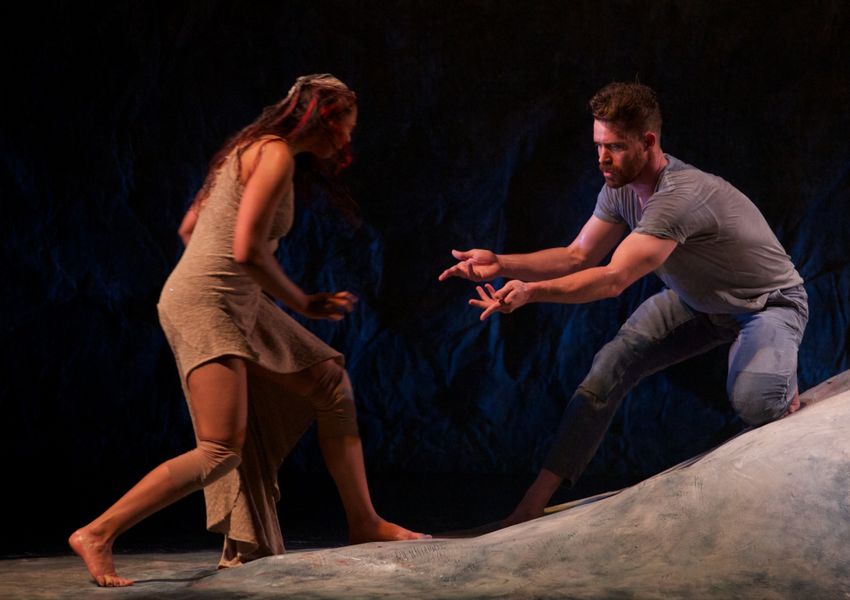 We received an overwhelming response from the community with support to tell this story and being entrusted this way ignited the re for me to create Patyegarang. This input has nourished our important understanding of the Darug/ Eora language and people, and my most heartfelt thanks goes to these men for their enriching guidance and generosity.
I would especially like to thank Alana for her signi cant part in this journey – your expertise and eloquence has supported the integrity of the narrative and I am blessed to have worked so closely with, and to have learnt from you.
THANK YOU TO THE PATYEGARANG CREATIVE TEAM. JACOB NASH, JENNIFER IRWIN AND NICK SCHLIEPER, FOR SO INGENIOUSLY CREATING THE BEAUTIFUL REALM ON STAGE FOR PATYEGARANG.
Jacob, our artist-in-residence, is now in his 5th year with the company and Patyegarang marks his 7th set design for Bangarra. Jake is an integral voice of Bangarra and it has been my pleasure to watch him grow over the years. Jenny has been associated with Bangarra since the beginning. Her contributions are literally threaded through the fabric of our creative songline so it is wonderful to have her involvement marking our 25th year.
Collaborating with my brother David has underpinned my own creativity and process working with the dancers in the rehearsal studio. His stunning, melodic soundscapes carry our spirits into the world of Patyegarang and our intuitive, resonant connection has formed the backbone of Bangarra's repertoire. I am forever grateful to share this journey with him in my lifetime.
I am fortunate to work beside Bangarra's Rehearsal Director Emily Amisano in 2014. Emily brings a quiet con dence and valuable experience to her role and I am grateful for her support throughout the creative process.
To the Bangarra dancers –how fortunate I am to work with this amazing clan of artists. Not only are you all Indigenous, talented contemporary dancers, you each bring your striking individuality and story to the table, fueling Bangarra's creative energy and facilitating the exposition of our myriad of stories, cultures and spirits. I thank you. I would also like to thank our guest artist Thomas Greenfield for joining us to share this story and acknowledge the beautiful Jasmin Sheppard, our Patyegarang, for bringing herself entirely to this role and awakening the spirit of our extraordinary ancestor.
I would like to acknowledge Executive Director Philippe Magid, the Bangarra administration and production clans for the integral energy you contribute to supporting what we do and our shared vision. The same can be said for the resolute board of directors, especially our Chair Larissa Behrendt and Deputy Chair Michael McDaniel. Their support of my vision and tireless energy is invaluable.
Bangarra has developed a distinctive dance language over the years, a movement vocabulary that we engage to connect our past and present and to share these stories. As Bangarra's songline continues with Patyegarang, we cleanse and strengthen our spirits and celebrate Patyegarang and the people of the Eora nation. May the resonance of her potent story open our hearts and inspire our minds to imagine a collaborative, future Australia.
We are honoured to share this story with you.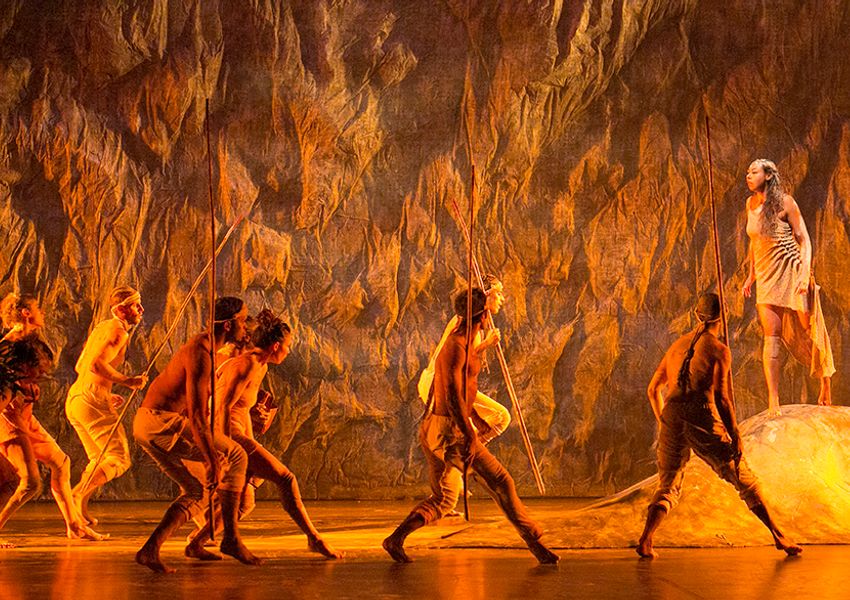 May the resonance of her potent story open our hearts and inspire our minds to imagine a collaborative, future Australia.