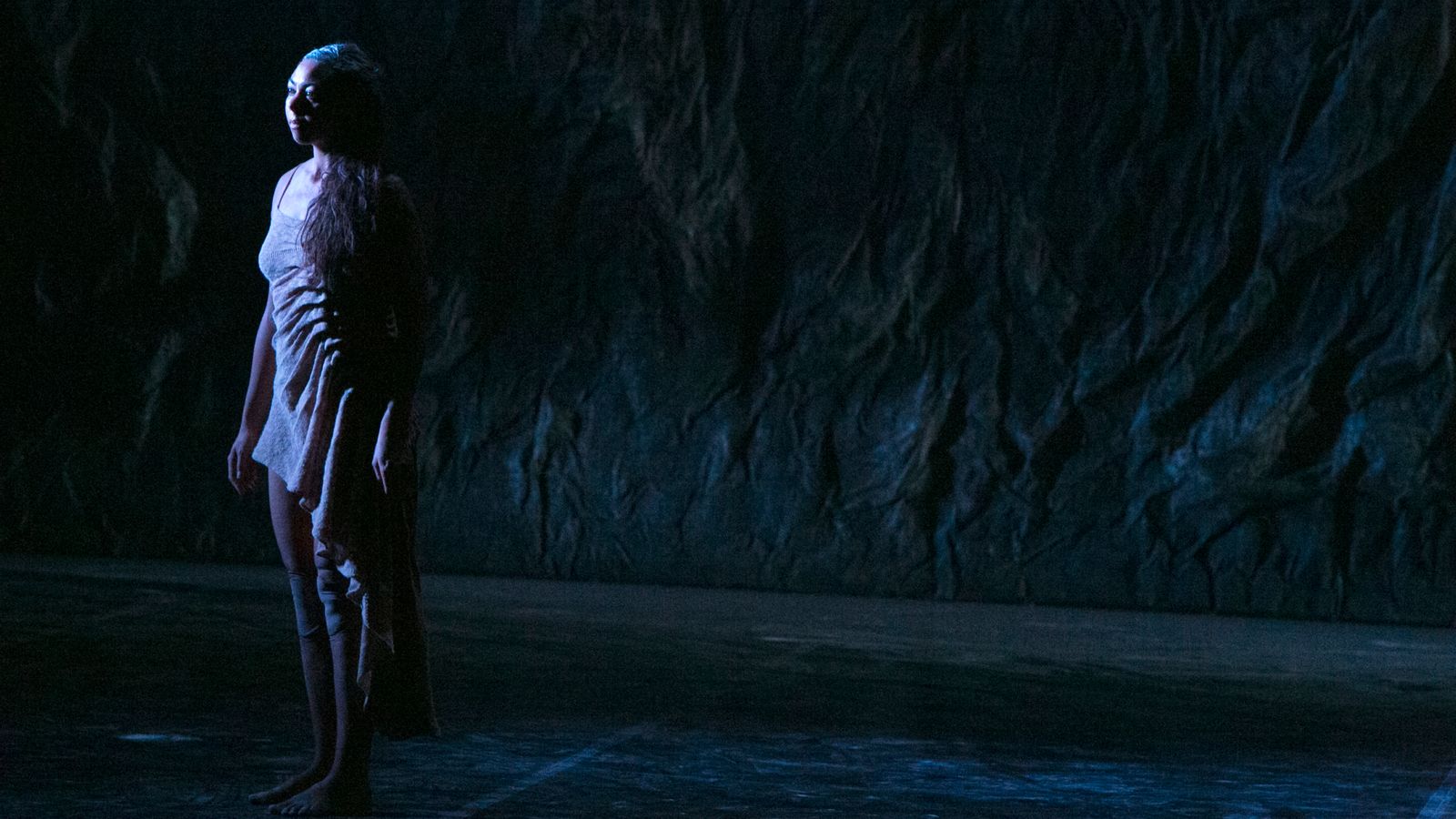 "why had I never heard of Patyegarang before?"
The thing that has most struck and fascinated me while working on this piece is the story itself. It's not only a wonderful tale, but an amazing piece of history that resonates way beyond its immediate Australian context. And it immediately begs the question - why had I never heard of Patyegarang before? Why did I not learn of her existence in all the time I went to school - right here in Sydney where she lived and where her story with William Dawes played out? For that matter, when Stephen first asked me to design for this piece, I was only vaguely aware that the man who gave his name to Dawes Point (in whose immediate proximity I spend an inordinate amount of my time) was a part of the First Fleet. I didn't even know about the connection between the headland that bears his name and the location of Sydney Observatory. It's kind of scandalous.
Even though Dawes' notebooks were only 'rediscovered' in 1972, there's hardly 40 years worth of study or acknowledgement available about them, let alone the ramifications of their contents.
It's a tired old cliché, but this story is both universal and timeless. The apparently straight forward act of using language to break down barriers, not only of simple or complex communication, but also in the widest sense of the term, is such an enormous and earth-shattering one. How prescient of these two, to not only understand this simple fact, but also to be brave enough to act upon it, whilst in circumstances that at the very least, could only have been severely discouraging.
Surely, this is a story well and truly worth telling - and way overdue!
I hope we have done it justice.