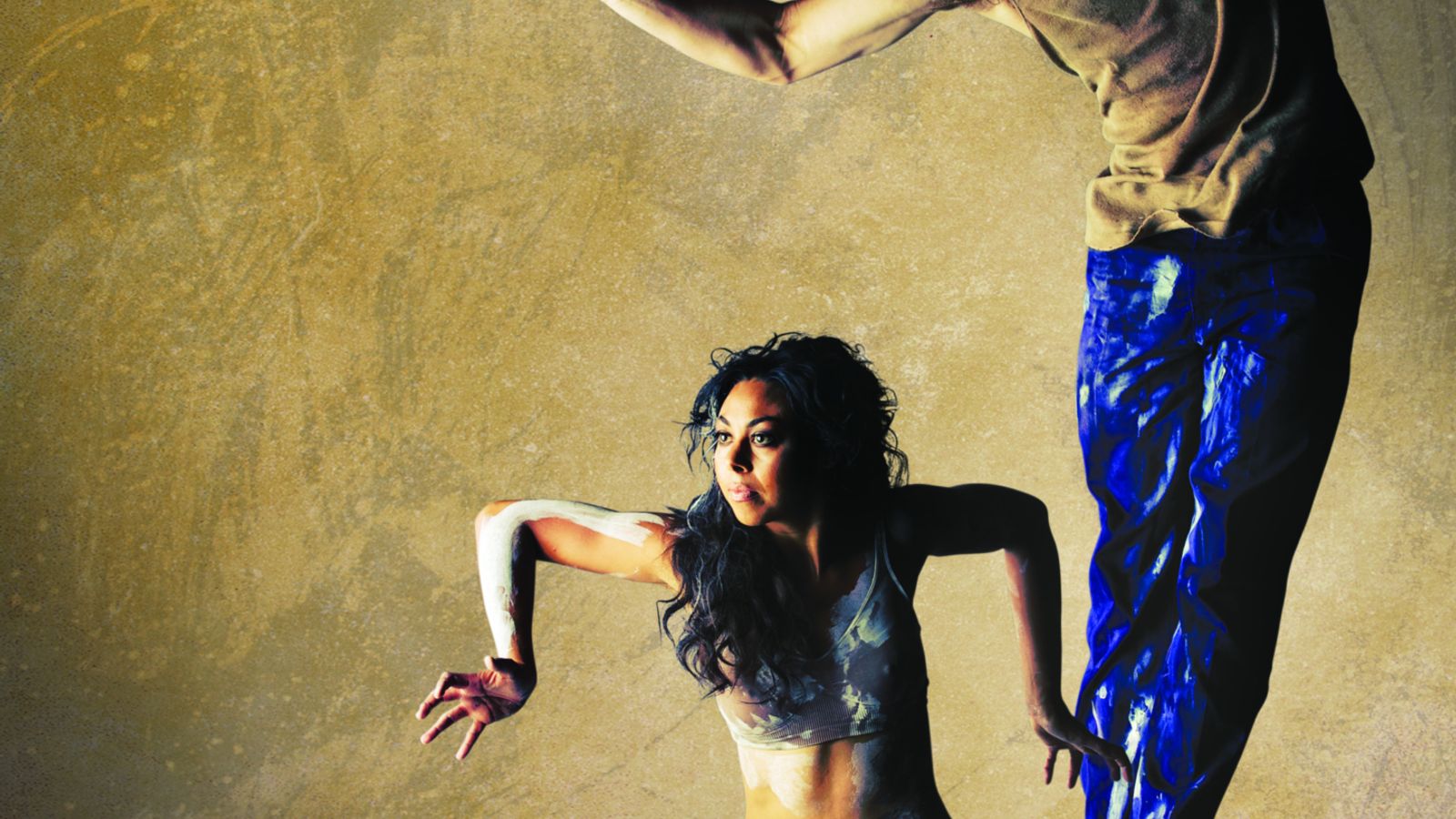 Patyegarang premiered as Bangarra Dance Theatre celebrated its 25th Anniversary. This work embraces a distinctively Gadigal /Dharug
perspective on history and tells the story of a young woman who gifted to one of the colonists her language, her time and her friendship.
Viewed from the perspective of Patyegarang, her family and clan, Artistic Director and Choreographer Stephen Page transport audiences into another time and place to experience the sensations and emotions of 'first contact'.
Having arrived with the First Fleet, Lieutenant William Dawes, an astronomer, mathematician and linguist, became uncomfortable with his call to duty in this new world. Residing in a place called Tar-ra (now Dawes Point), he stays apart from the early settlement and develops a friendship with Patyegarang.
Recorded in Dawes' notebooks, the language of her people is explained, detailed and preserved. As Dawes observes the starry firmament, Patyegarang guides him to understand the deep, spiritual significance of Aboriginal ancestors and myths.
But what is the Aboriginal story of this encounter? What might the cultural implications and outcomes have been?
Expressed in the beauty of Page's distinctive choreography, this new work will celebrate the unique ability of Bangarra to celebrate living culture and to conjecture imaginatively, informed by deeply respected cultural knowledge and protocols.
Page deftly explores political issues, most recently in his cultural direction of the Sydney Theatre Company's version of Kate Grenville's " The Secret River", and in his 2011 milestone Aboriginal play "Bloodland", co-written with Wayne Blair and Kathy Balngayngu Marika. The story of Dawes and Patyegaranginspired Grenville'snovel"The Lieutenant".
Patyegarang was a woman of intense and enduring courage, a proud spirit whose practices as an educator and visionary can inspire a new generation of Aboriginal young people to respect knowledge and language. Her legacy is warmth, humour and the intuitive genius of Aboriginal women in cultural dialogue.
Working in consultation with Eora elders and writer Alana Valentine, Page will create a remarkable new narrative dance work that tells the story of an astonishing act of generosity and cultural exchange.