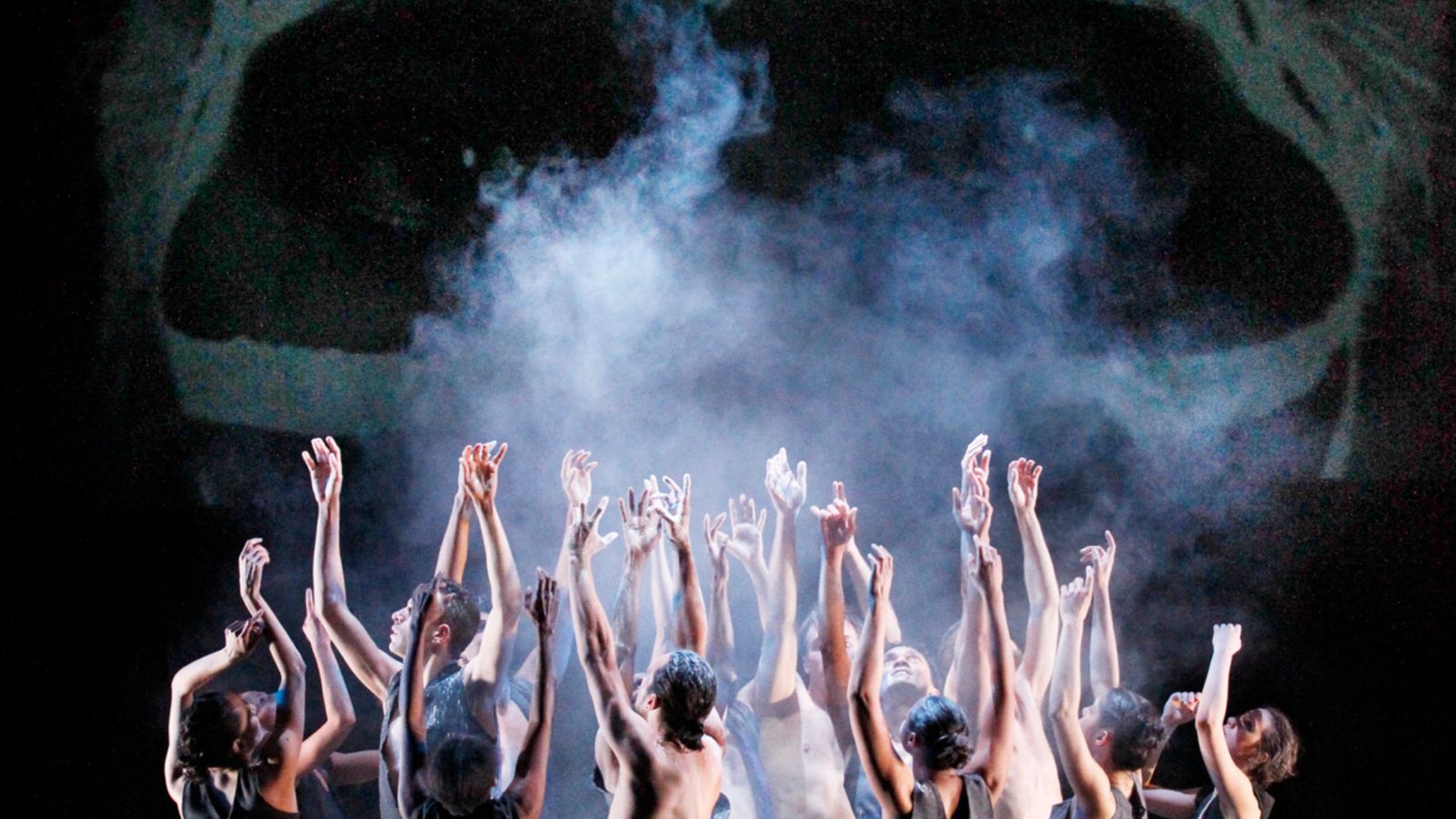 DAVID PAGE Artist-in-Residence
It's another year and again, another amazing time in my life. Being the music man for Bangarra Dance Theatre, I am fortunate and thankful to be part of such an important cultural creative team. Thank you to my brother for his vision and belief in the creative dreaming that motivates me to help keep our culture alive.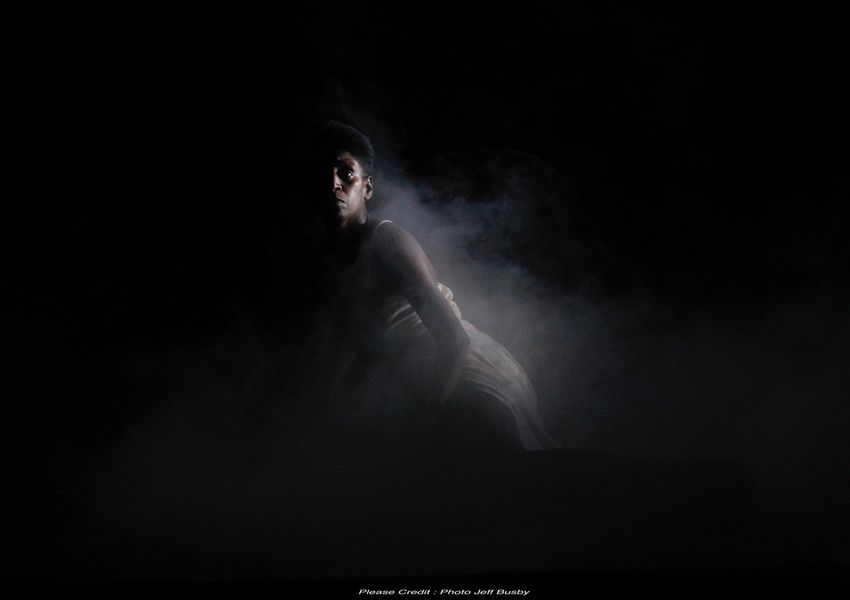 About
I was so pleased to have worked with Elma Kris this year. With About I was very excited to experiment with the Torres Strait Island musical elements and fuse them with contemporary sounds. I asked my old friend Steve Francis to collaborate musically with me once again. He brings a new and fresh, abstract feel to this unique dance work soundtrack. Working with language is so rewarding especially when this beautiful instrument is so easily accessible. Elma Kris and Peggy Misi are masters at adapting the Torres Strait Islander language translation and poetry. Fusing this with original composition allows us to create something special. Inviting the Bangarra dancers and various singers to sing the language adds colour to this score. The language story telling is the hook of the About soundtrack. The story concept is simple: it is about the winds. Complementing the dance musically can be very challenging. The music must support the dance not over-power it. These winds, featured in relation to the people that the story is about, are unpredictable but powerful as well. Thank you Elma, for allowing Steve and I to explore your world of dance. Hopefully the audience will capture the beauty and truth of your story telling when watching as we did while working with you.
Naygay Chant
Lyrics in Kala Lagau Ya by Peggy Misi
Naygay kaipa gabu yudi
Padau dhadha kasiya
Urabau boeythail
Kalan uminu
The naygay cool breeze
Is going through the hills
The coconut fronds
Are swaying in the breeze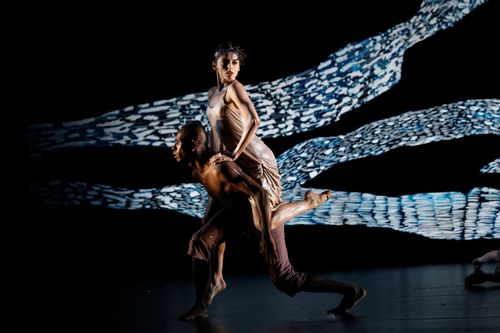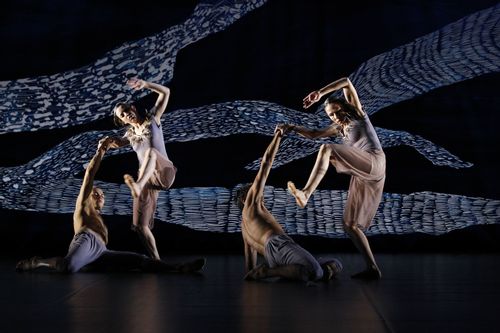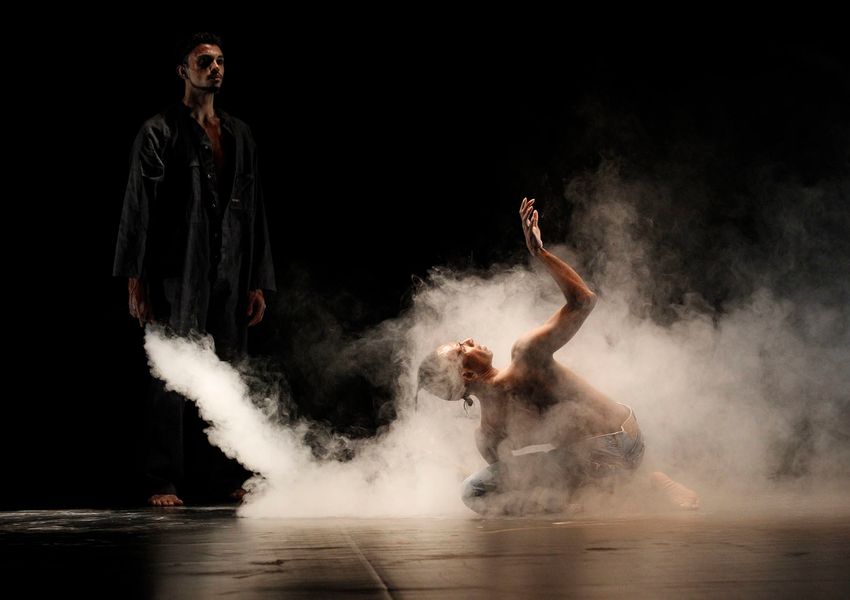 ID
It's been 3 years since Stephen's last work Mathinna. As the composer I was anxious to discover what this new work was going to be. ID is very clever and daring (like my brother) and who else could attempt to tackle such a subject? Once again I am challenged to approach a new concept and create music that is different from previous productions, but still keeps the Bangarra essence alive. I never know how it will be until all the creative elements –the direction, the set, lighting, costumes, choreography and dancers – are finally on stage together; that's when the magic begins.
Being part of this creative team is that magic and if it is working on stage, that is when you know you have done well. Creating music for ID has been a real challenge. I experimented with different sound wave forms, vocals and languages to create something new. I love working with new sounds and there are some amazing samples available. I want to thank the Spectrasonics and Native Instruments teams and Matt Jones from Soundseasy for their help. We are privileged to have some amazing artists featured on this soundtrack. Thank you to Djakapurra Munyarryun, Kathy Marika, Ursula Yovich and Ningali Lawford Wolf for their contribution. When exploring the subject 'Identity' you can't help but reflect on your own experiences. I love my work because I have a passion for it. Being happy with who you are and where you come from is a major step in the right direction of accomplishing anything you put your mind to. I think at 50 I've come to a point in my life where I am happy with what I have achieved, have gratitude to the people that have helped me and can't wait for what's around the corner.
Lyrics from Initiate Lyrics translation in Yolngu Matha Kathy Marika
Djinal nhunu/ dhawal/wuyaninam/yutana nayinga
Yol dhanga nhunu yolnum?
Nala nhugu nayambalk'ma?
Nha nhunu bapurrum?
... ga dharuk'ma?
Dhawurun nhunu narru marngyim
nhunguru djalkiri'wum, ga rom'gum
Naya nhuna narra gunga'yunma
Wangany nalingu gulan
Wanany nalingu bapamingu ga nandimingu
bili rrambangi yaligu rutnbal
yo yapamanytji nail dhangu
narru waripunuuy nayambalk puy
Dhayum yana yuta nhungu
Guyaniya nalanuru nhunu dhanu
Guyaniya yol nhunu
Guyaniya nalambal nhunu narrunga yaka
From here you are born into a new world
Who are you?
Where's your country?
Who's your tribe?
Ga dharuk
From here you will learn
Your identity
Your future
I will guide you
This is just the beginning of your journey
Believe where you come from
Believe in who you are
Believe in where you're going
Because you know who you are
Yolngu
David Page
Composer