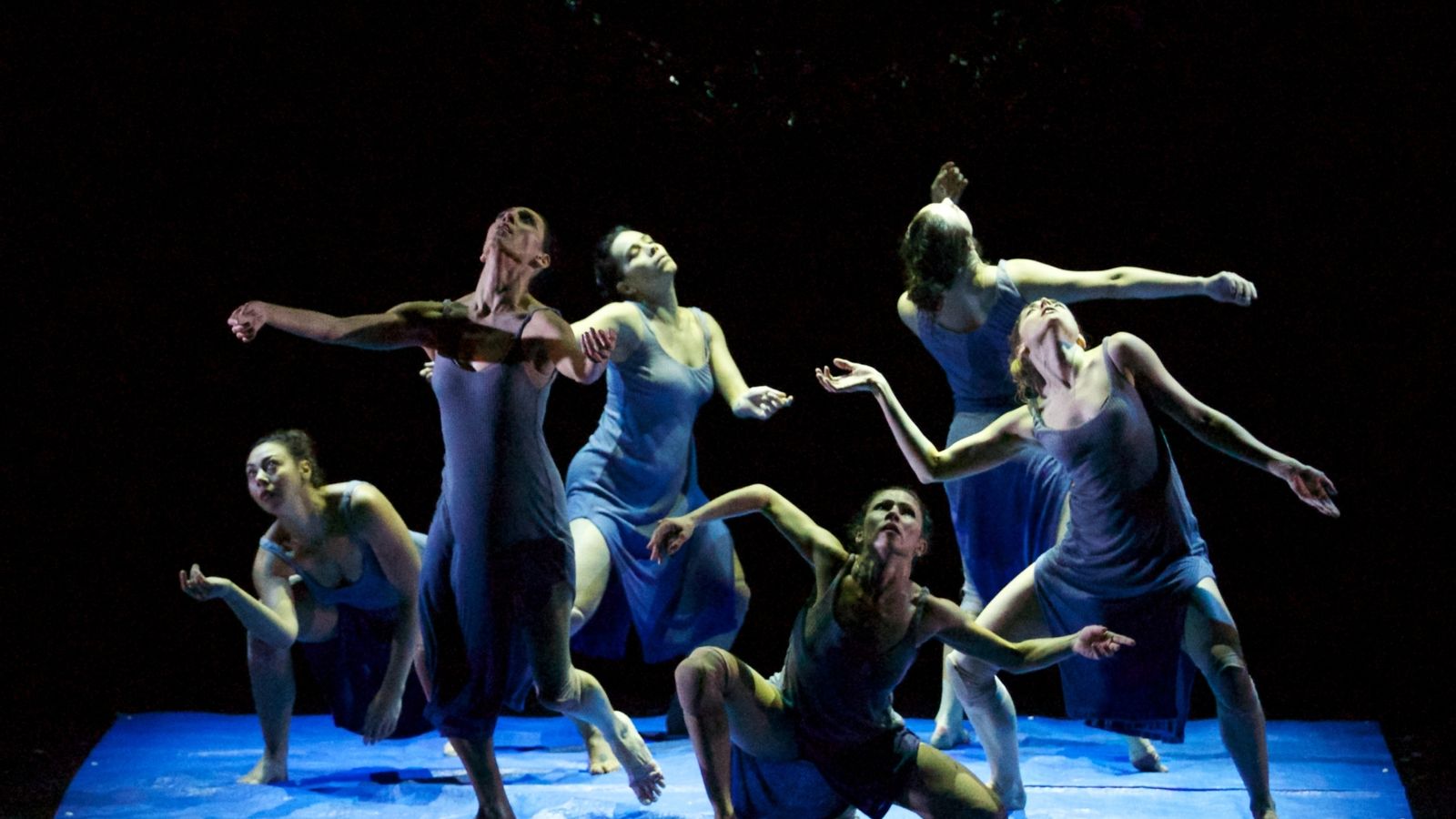 looking, learning and listening, we come face to face with social issues that can't help but inform our work.
It was almost a year after Daniel had created his first choreographic work Riley (of earth & sky 2010) that the idea for Scar came about. Dan started to talk about young men's initiation and how that looks from an urban perspective. Those early conversations inspired the world we've created for Blak.

Blak is a continuation of the social themes explored in our repertoire, most recently in ID (Belong 2011). Having Daniel explore and expose many personal issues in a journey with the men of the company, provoked me to work with the women of the company to create Yearning. It has been my privilege to direct the women in telling their stories.
YEARNING EXPLORES THEMES OF DOMESTIC VIOLENCE, YOUTH SUICIDE, THE PRESERVATION AND RECLAIMING OF LANGUAGE, AND IS A CELEBRATION OF THE CONNECTION OF THE FEMALE SPIRIT TO LAND.
The choreographic process for Yearning challenged the dancers to oppose and expose social issues from their personal perspectives. It is frustrating to hear and read of the social dilemmas in communities. When we spend time exchanging and sharing stories with both urban and more traditional communities - looking, learning and listening, we come face to face with social issues that can't help but inform our work.
Dan and I came together to create Keepers, and it's been inspired by our deep respect for traditional culture and knowledge. As today's cultural caretakers, the dancers pay homage to, and celebrate, traditional knowledge of the land, the legacy of our elders and all those who came before us. As a contemporary clan, we are fortunate to play a small part in our continuous culture and through this creative process, to cleanse and strengthen our spirits.
The musical collaboration of David Page and, for the first time, Paul Mac is really exciting. They've taken the Bangarra soundscape on a new journey for Blak. An important part of my role as Artistic Director is collaborating with other creative artists, and it has been a pleasure giving Luke Ede the opportunity to create costumes and welcoming Matt Cox back for lighting design. As always I draw inspiration from my association with Jacob Nash.
Rehearsal Director Robert Curran brings another great energy to Blak as do new dancers Nicola Sabatino and Beau Dean Riley Smith. It is special to have my son, Hunter Page-Lochard as guest artist as it has been 8 years since he worked with Bangarra in Boomerang (2005).
I feel deep appreciation and respect for the ongoing cultural advice and leadership of Djakapurra Munyarryun and Kathy Balngayngu Marika, and for their support for our urban vision. Dance is such a huge part of culture and I know they are proud to see Bangarra's dancers living their lives for dance, using dance to celebrate and connect to culture.
Stephen Page
Artistic Director