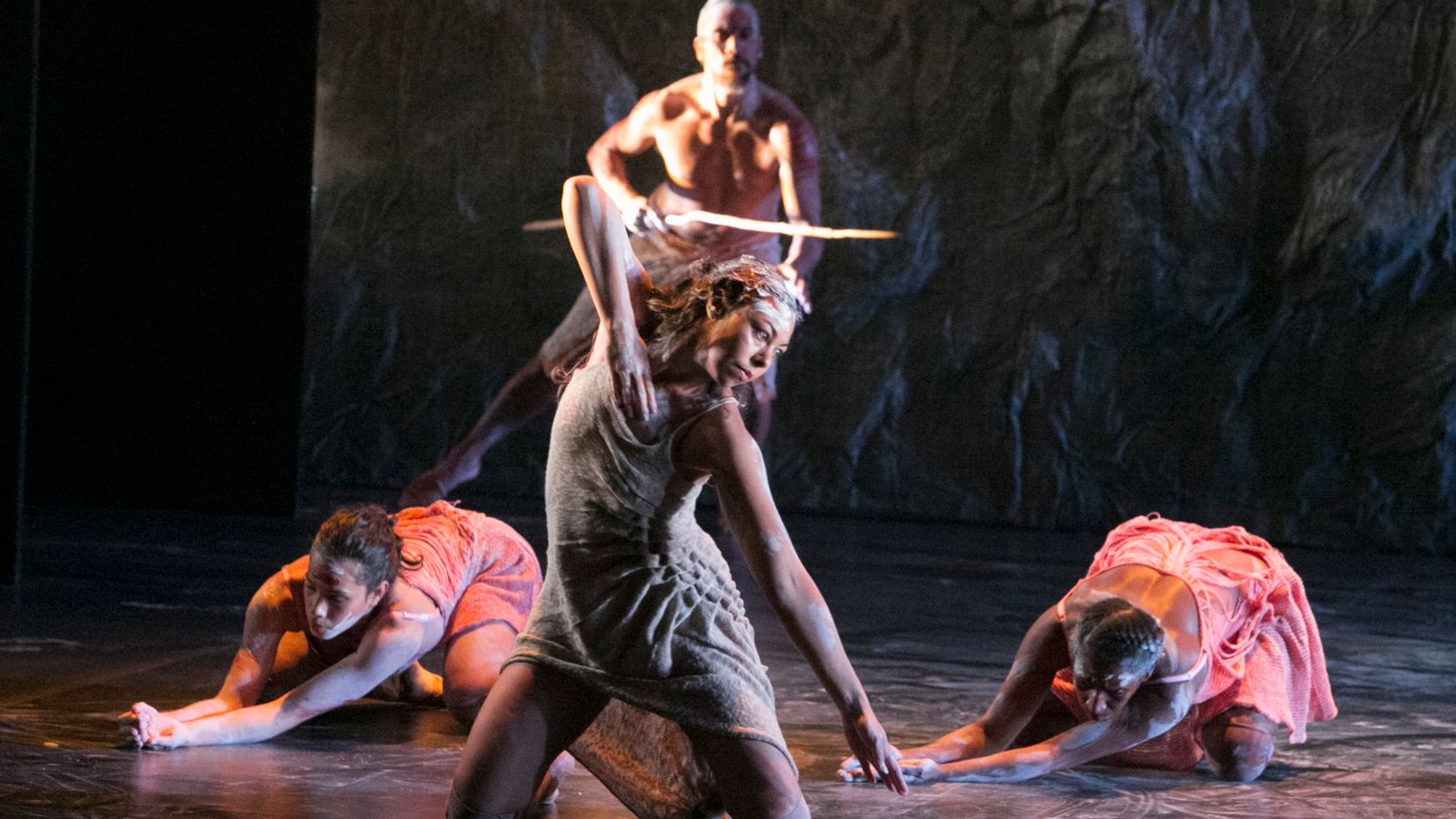 Senior Dance Artist Jasmin Sheppard shares the life-learnings, research and discipline it took to bring the role of Patyegarang to the stage and unravels the strength of this story for us today.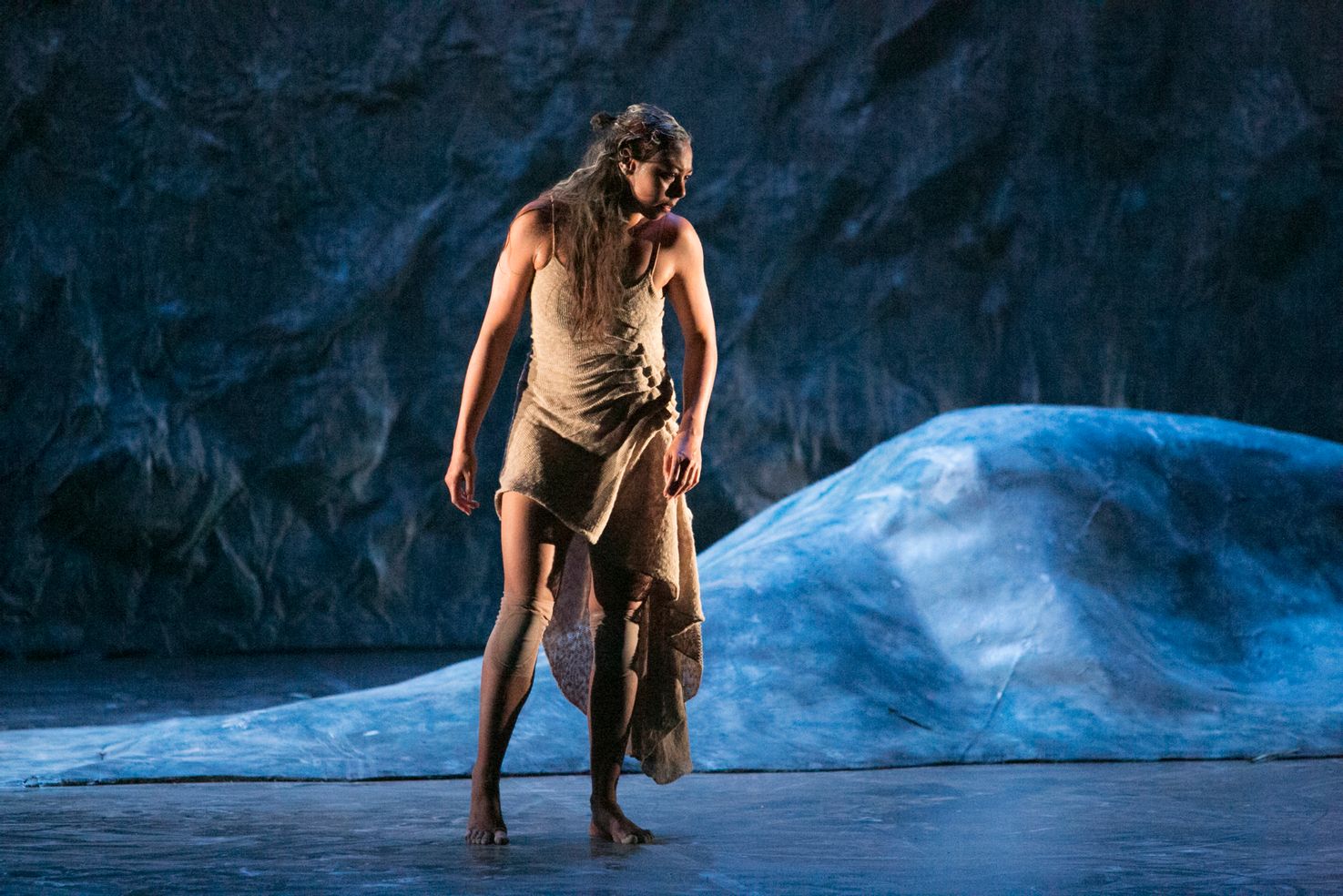 "It can take all you have to give your all to a role."
When I first moved to Sydney, I lived in Redfern on The Block. This was where I heard about Patyegarang for the first time, alongside other famed names of Sydney passed: Pemulwuy, Barangaroo and Bennelong. I heard many stories about Patyegarang whilst living there. A striking memorable image of Pemulwuy's name sits on a side of a building as you walk into The Block. Living on The Block and living amongst the Sydney community gave me some prior understanding, familiarity and sensitivity to role of Patyegarang and also a great respect to the custodians of these stories and descendants of these people. When Stephen decided to cast me in this role, I felt incredibly honoured to be given the opportunity to embody the story of this amazing woman.
One of the main questions that swam around in my mind was "who was she, in relation to her people?" She was written about through the eyes of an English man; I wondered who she was through the eyes of the Eora people. Another question that arose for me was that of her role as a woman in her community. Had this depiction through the eyes of Dawes been appropriately conveyed? Was she of the same understanding of their relationship as he was?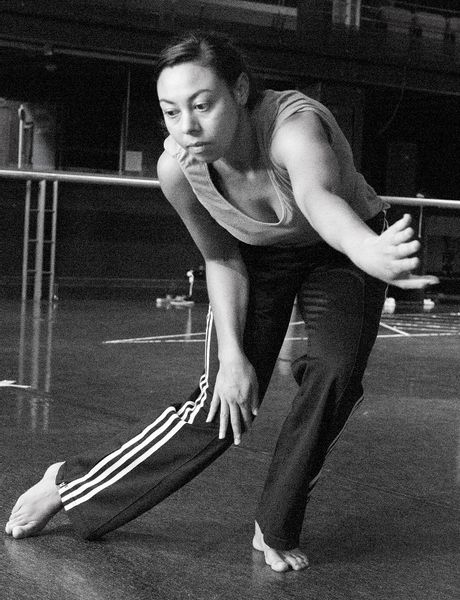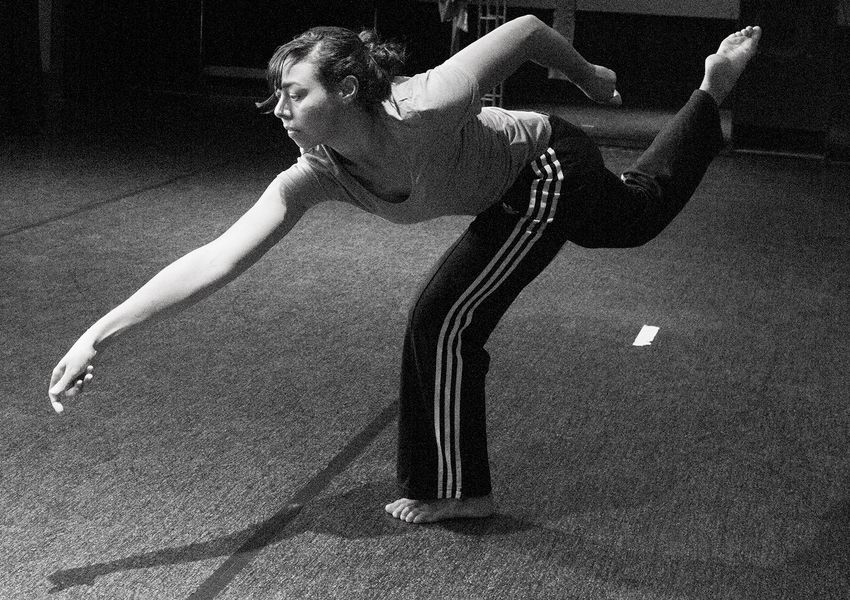 I did a lot of my own research, especially into what had been documented about women of the region. I studied the diaries of William Dawes intimately to get a feel for her voice and personality. I, also, was lucky enough to learn a great deal from local Elders and community members such as Matthew Doyle and Uncle Terry Olsen. I began to read The Lieutenant by Kate Grenville, but I stopped soon into the book, as Grenville's voice was very strong; I wanted to create Patyegarang's voice from the perspective of the Eora community.

Through my research I began to glean that Patyegarang was a bold, sometimes cheeky, confident woman. She was staunchly proud of her culture and who she was as an Eora woman. I brought these elements into the choreographic nuances. Her totem was the grey kangaroo. I wanted to bring this influence of the bond between an Aboriginal person and their totem into the movement. Also, Sydney Aboriginal women were incredible fisherwomen. This brought another layer to my movement vocabulary. I studied how the top two joints of the last finger of some young female babies were tied with kangaroo sinew to encourage the joints to fall off in order to form a fishing reel. This was very influential in how I played with the intricacies of the character's hand gestures.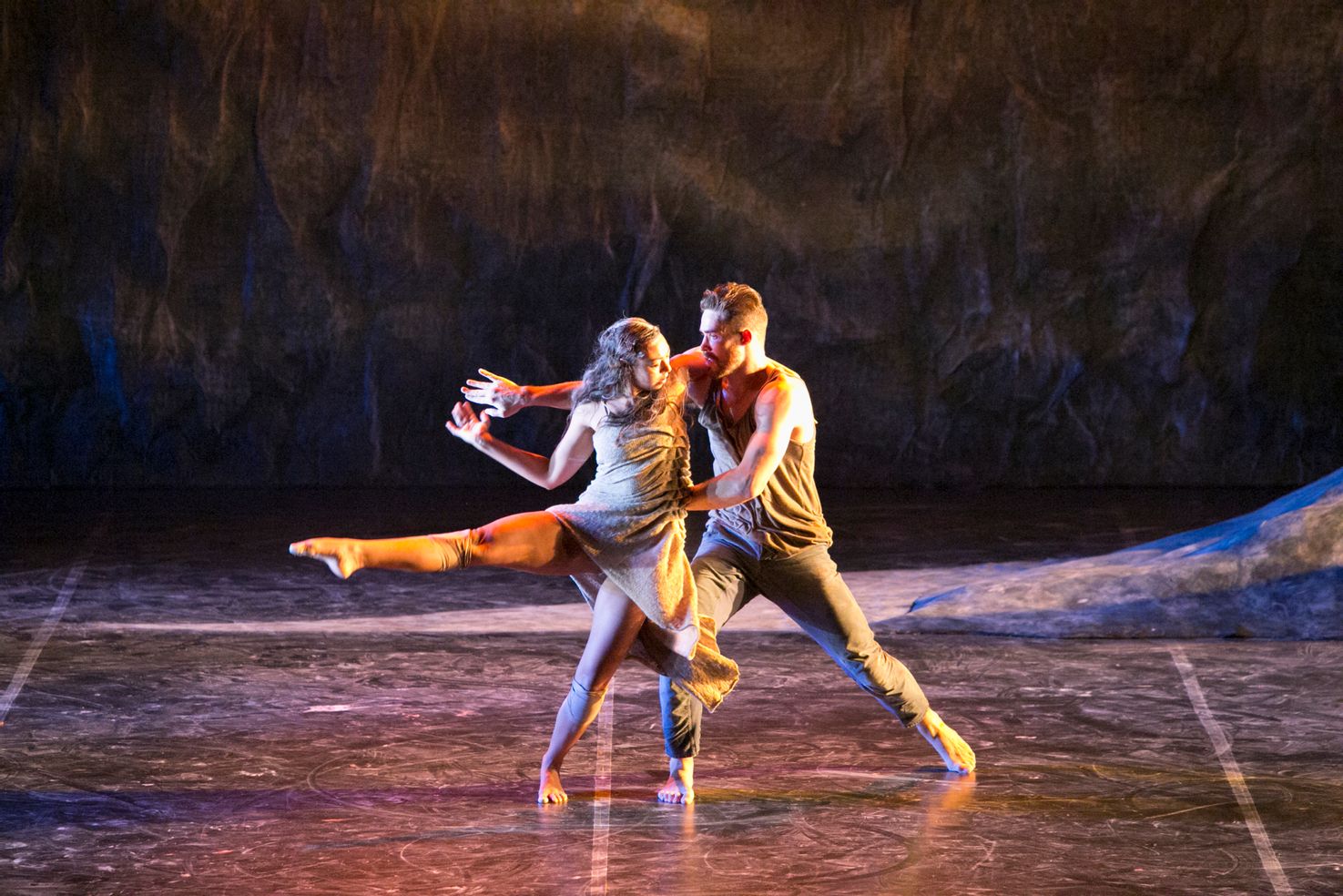 Performing Patyegarang was an honour and a joy but it is also a difficult thing to convey this kind of emotional journey of love, bonding, trust - then distrust, trauma of separation, loss of family, displacement … night after night. Feeling tied to Dawes through this deep friendship, and at the same time witnessing the breakdown of her home as she knew it, must have been both difficult and tragic at times for Patyegarang. I wanted to portray this anguish; this is an anguish that most First Nations people have had to experience. It's an important feeling to portray and express, especially to non-Indigenous Australia. I drew deep into the emotional journey of her experience within her community and within her friendship with Dawes during the tumultuous time period that was early colonisation.
Carrying a full narrative onstage furthered my growth as an artist. It enriched my process, my personal ways of working with any role or idea that I delve into for a performance. Sometimes it can take all you have to give your all to a role. My emotional journey, playing Patyegarang, was taxing, and at times I brought it into my off stage life. There was a part in the production when Dawes decides to leave Sydney; this became something that I sometimes carried around with me - the feeling of loss, of neglect, of anger towards what was happening with the settlers upon the Eora. All these elements were hard to let go of when I stepped off the stage. This is why audience applause at the end is so important. It gives the performer a moment to detach from the character immediately after the show.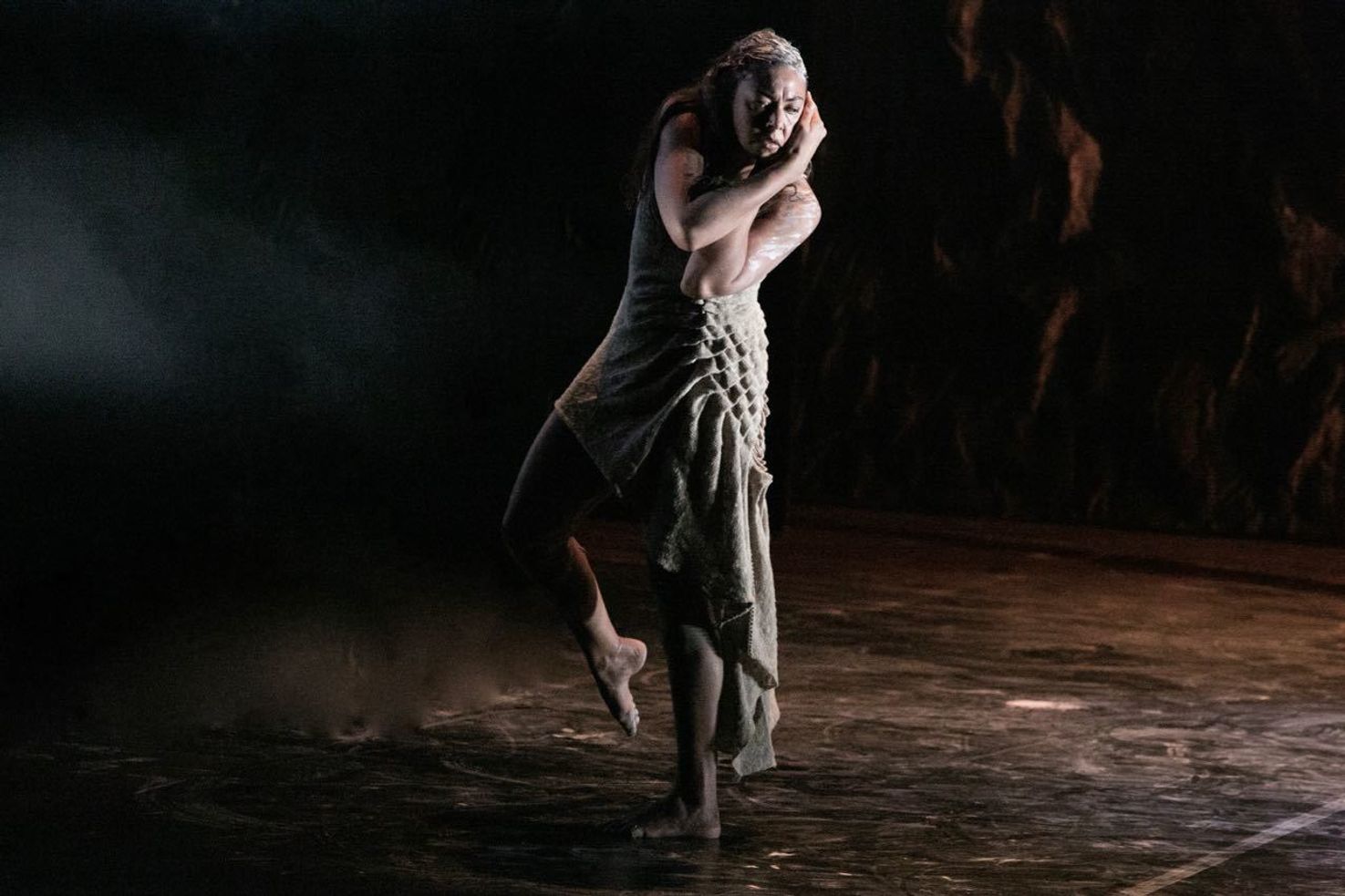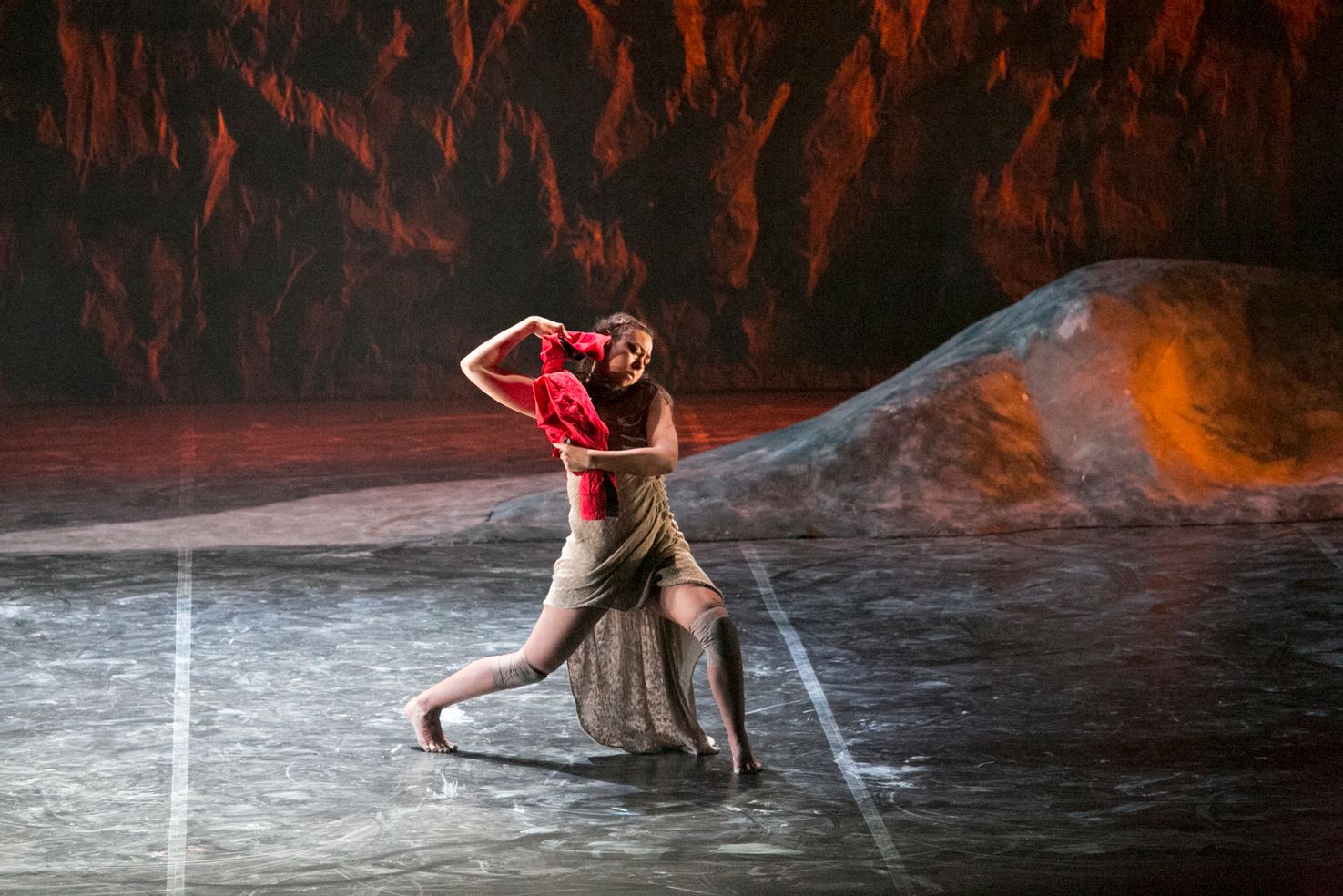 I feel that Patyegarang was the ultimate story in reconciliation. Dawes was a man of respect, he was inquisitive but did not overstep the mark. He took his signals from Patyegarang as to what was appropriate or not. The bond they shared was deeply respectful. I hoped that audiences walked away with a sense that there is a good way to form reconciled relationships with First Nations Australians, and that that is the key here, forming friendship and relationship that has integrity and meaning, not a shallow connection with the intent for show or gimmick. True relationship is the key to reconciliation.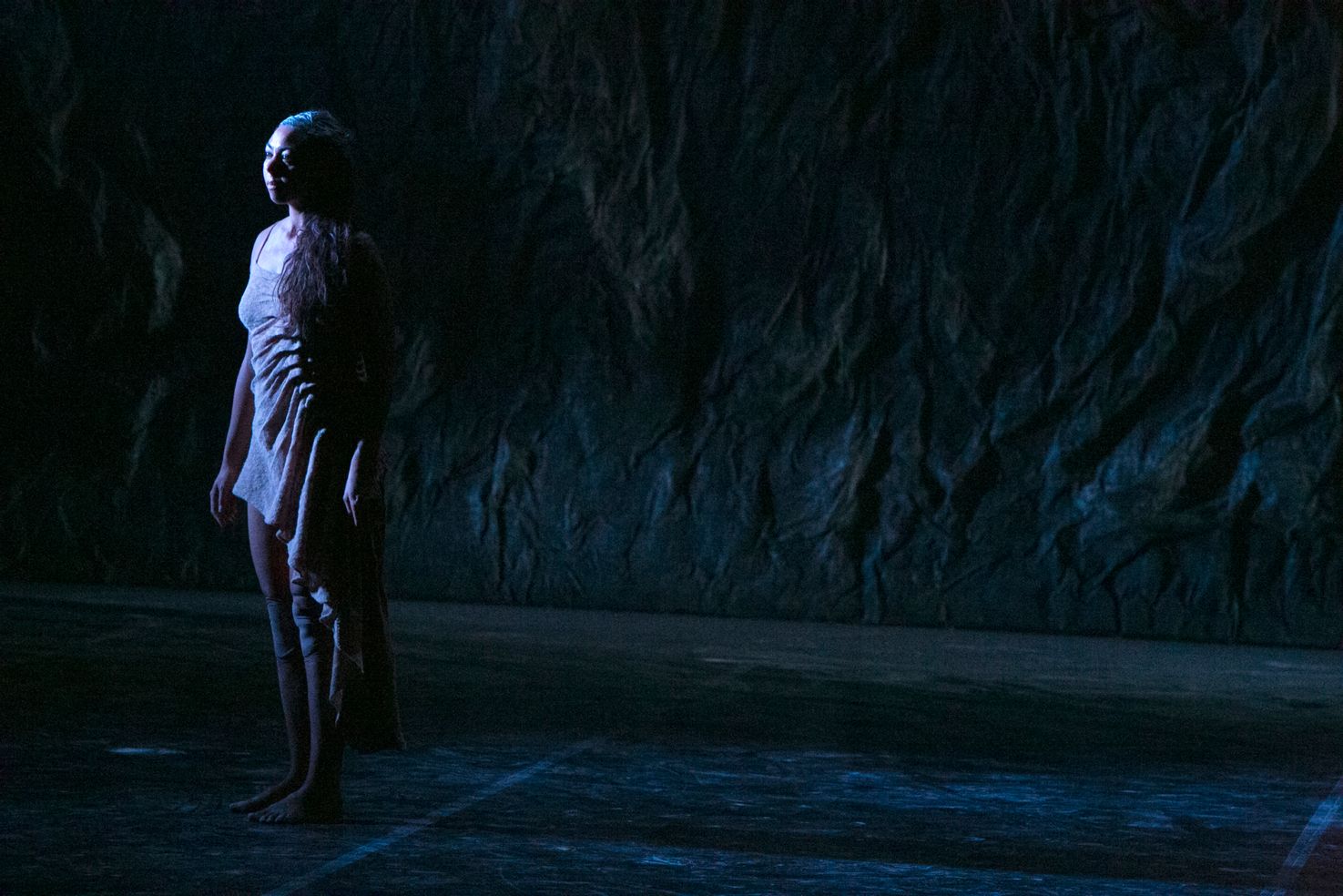 "True relationship is the key to reconciliation."
Interview with Jasmin Sheppard, facilitated by Yolande Brown