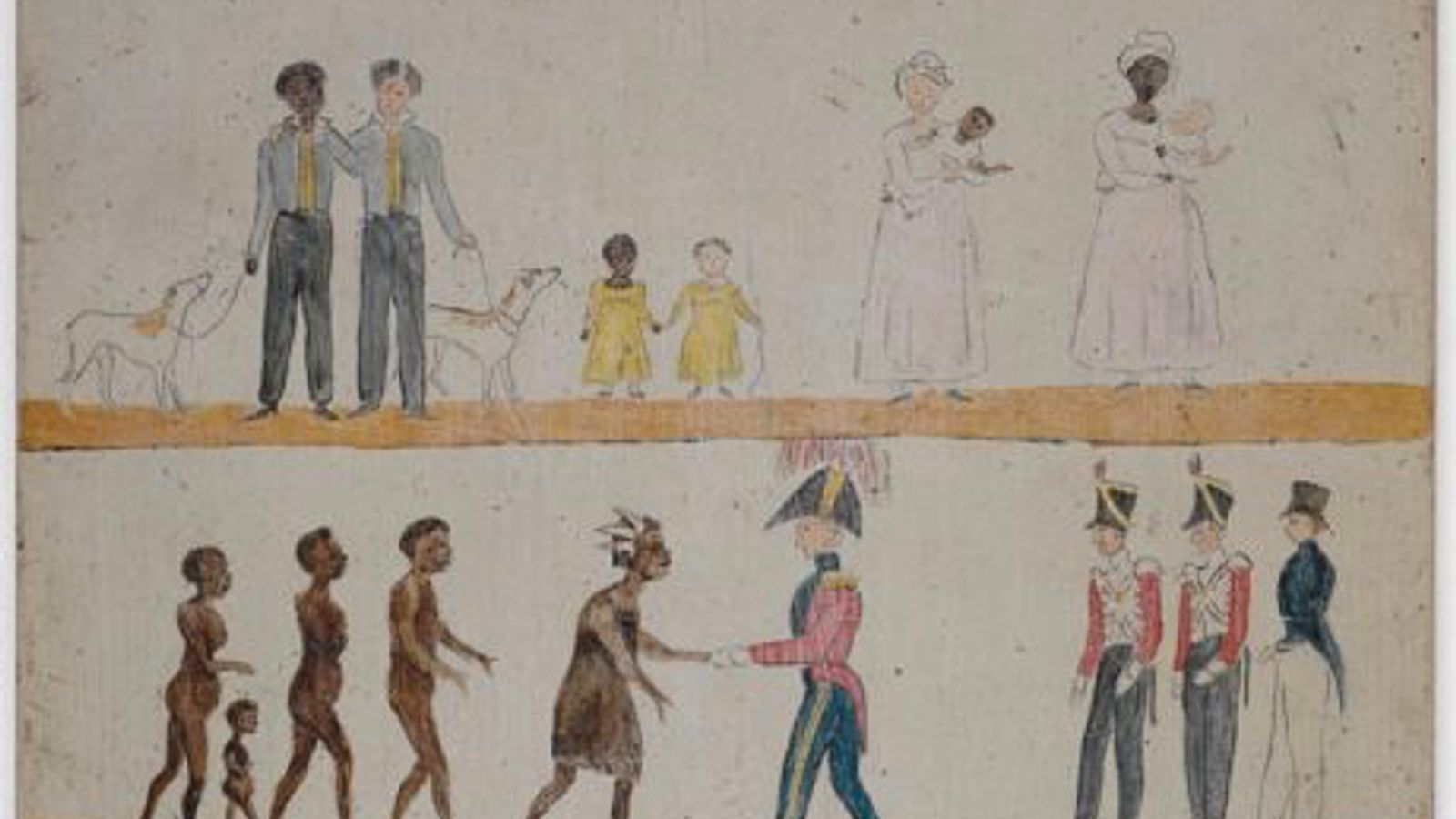 Governor Davey's (George Arthur) Proclamation To The Aborigines 1816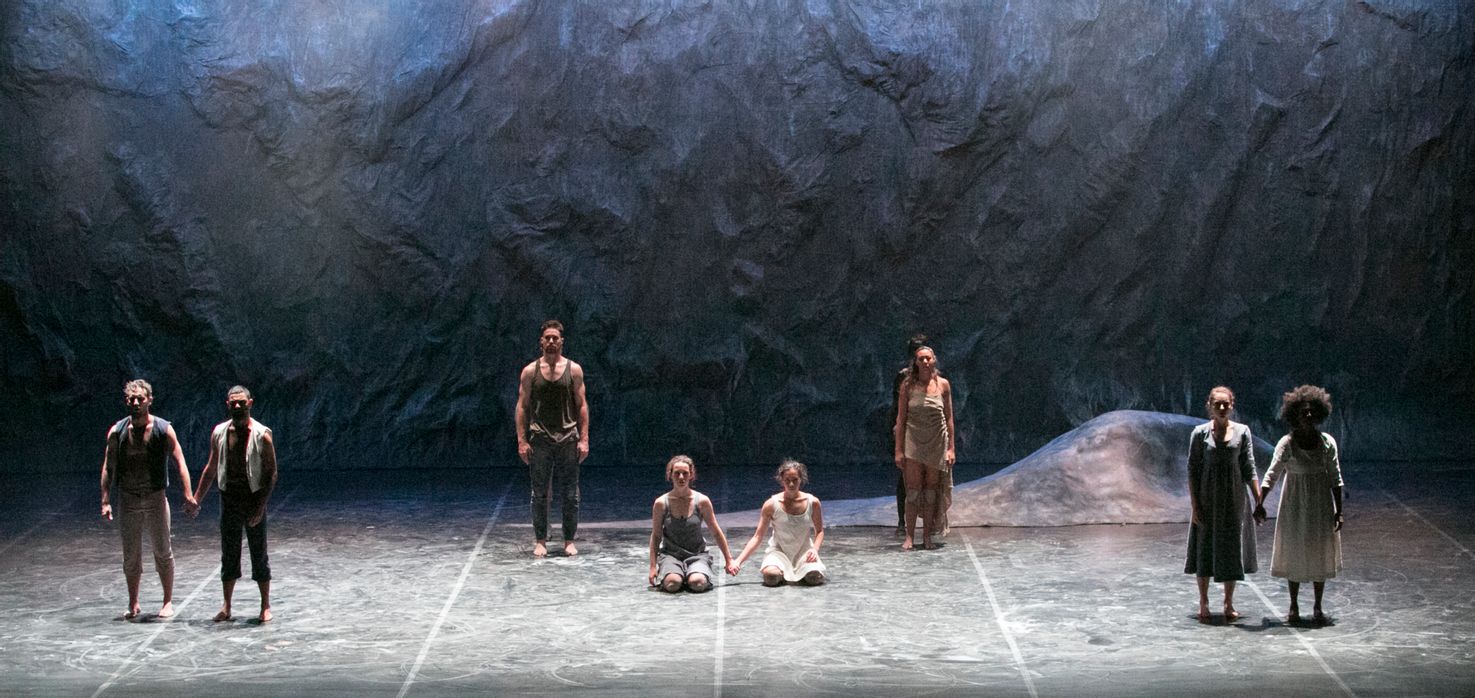 ​The opening scene depicts the upper segment of the tableau illustrated in the poster.
The section titled 'Proclamation' was inspired by the lithograph 'Governor Davey's Proclamation To The Aborigines 1816' which was an attempt to communicate a form of assimilation policy and equity under the law. The 'Proclamation' was wrongly attributed to Governor Davey (c.1816) and was in fact the order of Governor Arthur (c.1828-30) (Centre for Tasmanian Historical Studies, 2006).
The illustrations depict an 'ideal' harmonious co-habitation, as well as the punishments that would be implemented if the policy was not complied with. Both traditional custodians of the Land and the European settlers were expected to witness, understand, adopt and obey the Proclamation orders. It was hoped that these illustrated codes of conduct, and the threatening repercussions of non-compliance would quell the frontier conflicts and soothe the looming fear felt by both parties.
Beginning as an echo of the original illustration, this scene in Patyegarang bursts to life as different curiosities and tensions pull and move the dancers. The fascinations and fears of both parties materialise before landing back on the page of the Proclamation's warning. The scene concludes with a reiteration of the original image.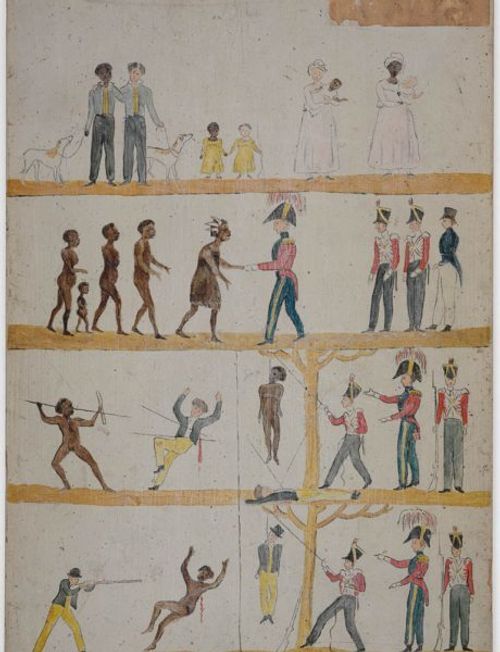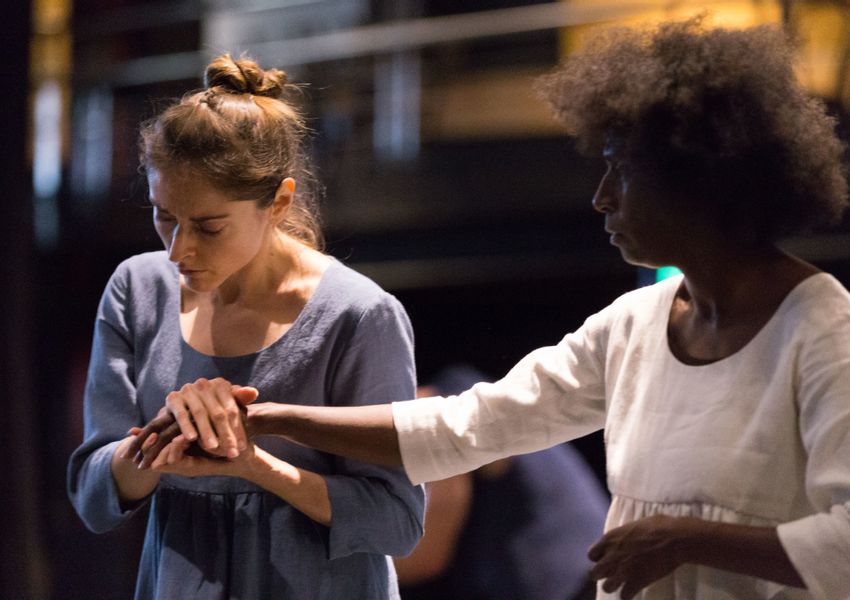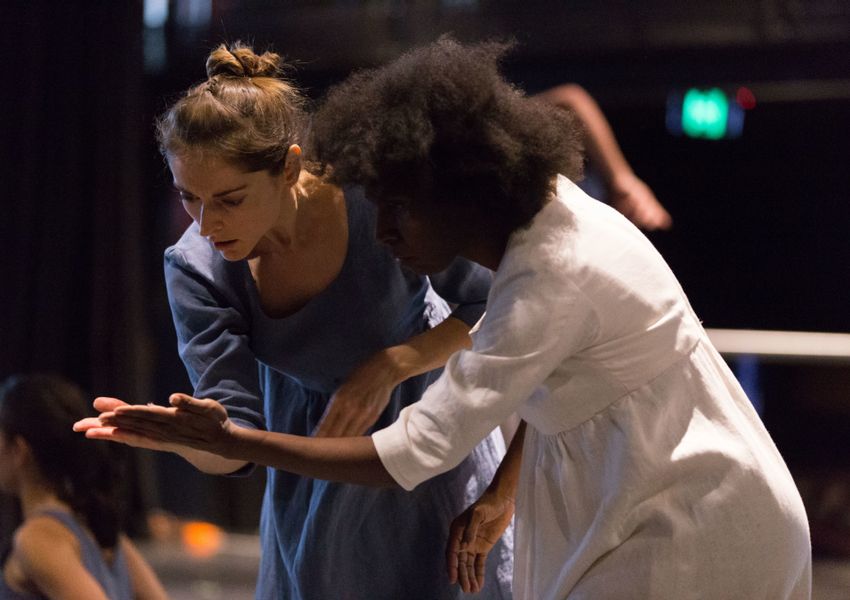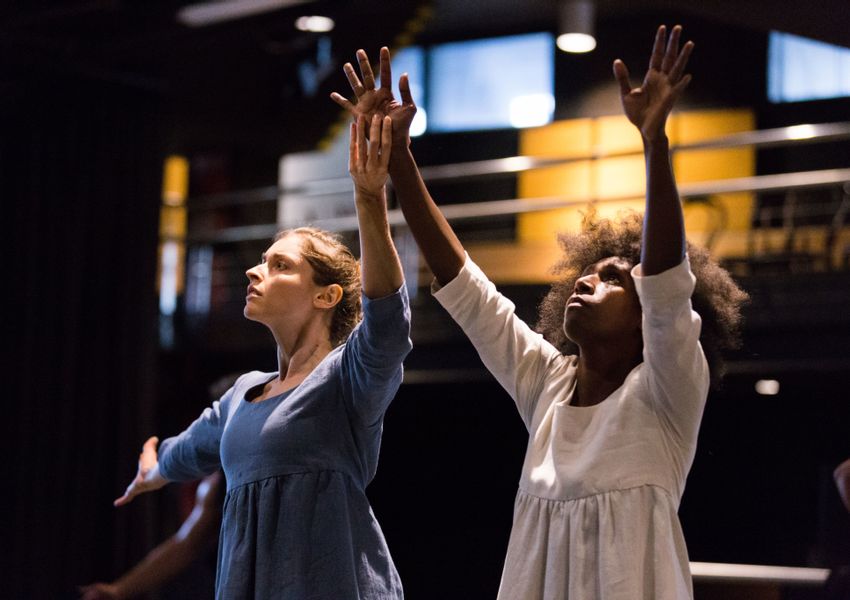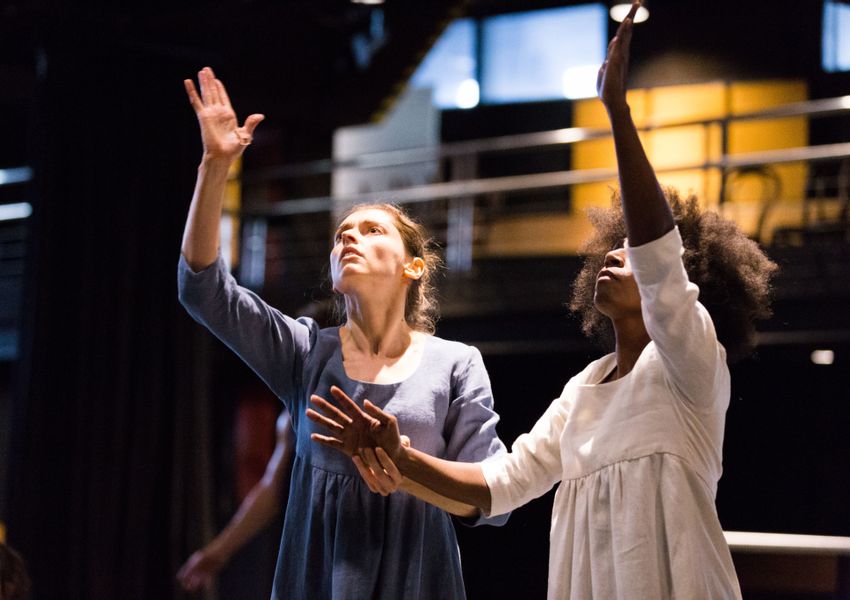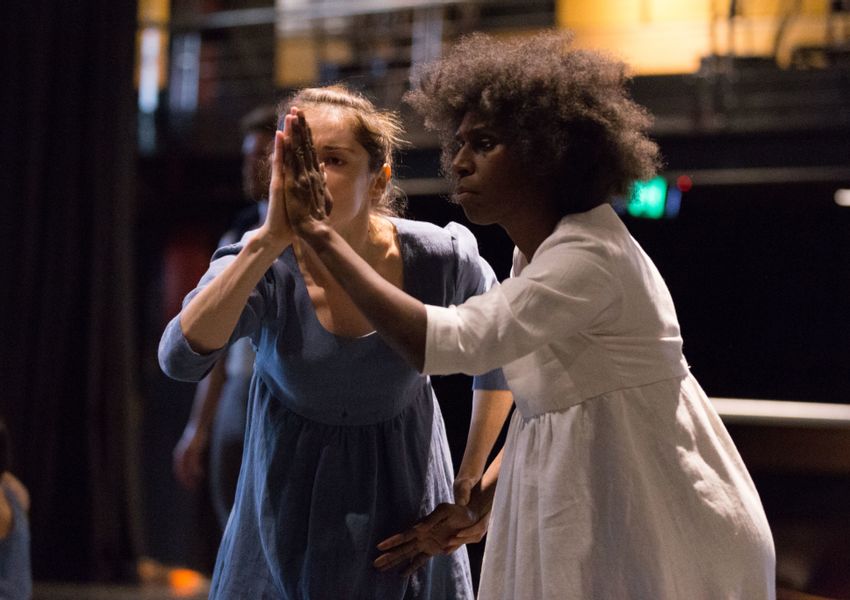 When polar opposite cultures collide what will happen? Will a new equilibrium be achieved? How will rules and protocols be established as territory is fought over? Where does domination begin and subjugation lead? Is a mutual understanding even possible and if so, how will it be honoured?
In the images above and below, the dancers are representing the colonists and the Eora people as they struggle through their vulnerabilities and experience a myriad of emotions, from empathy and understanding to aggression and intimidation.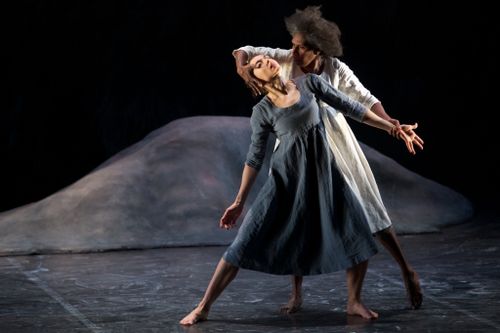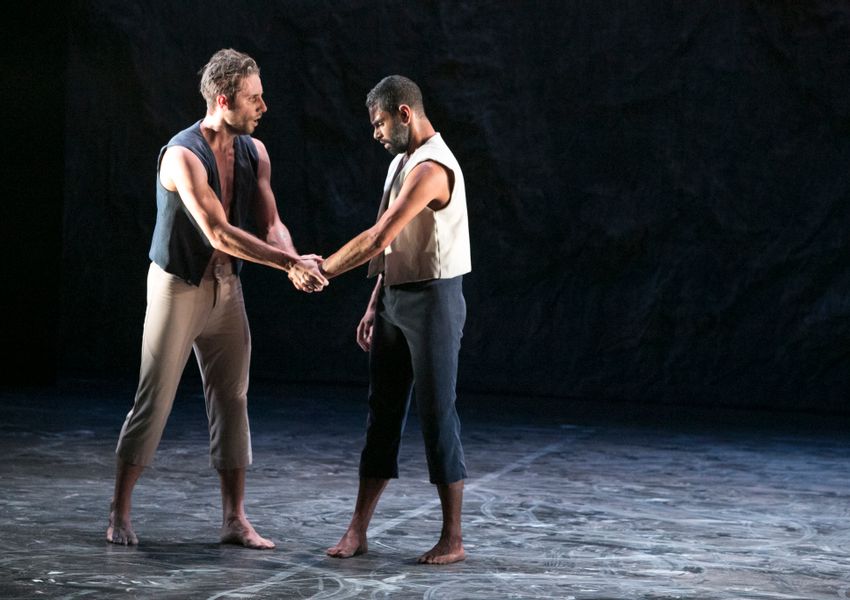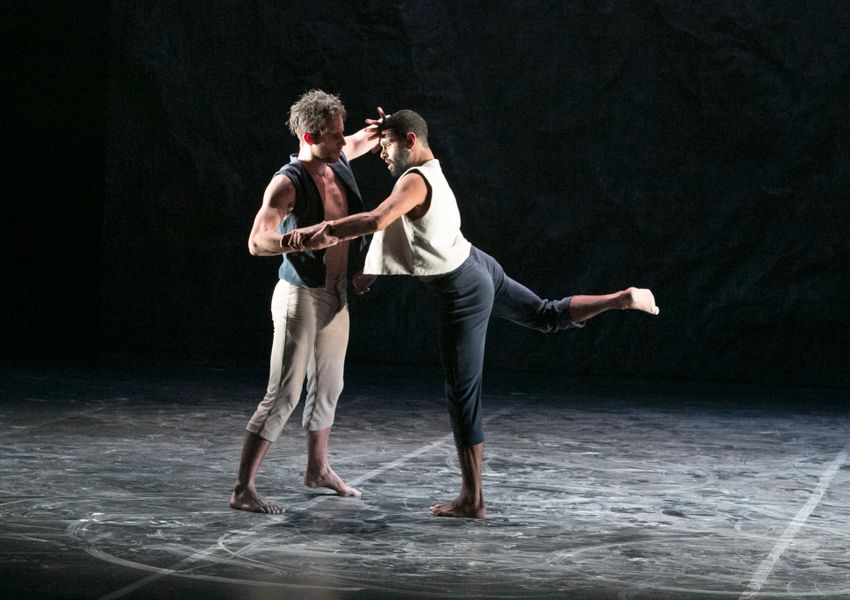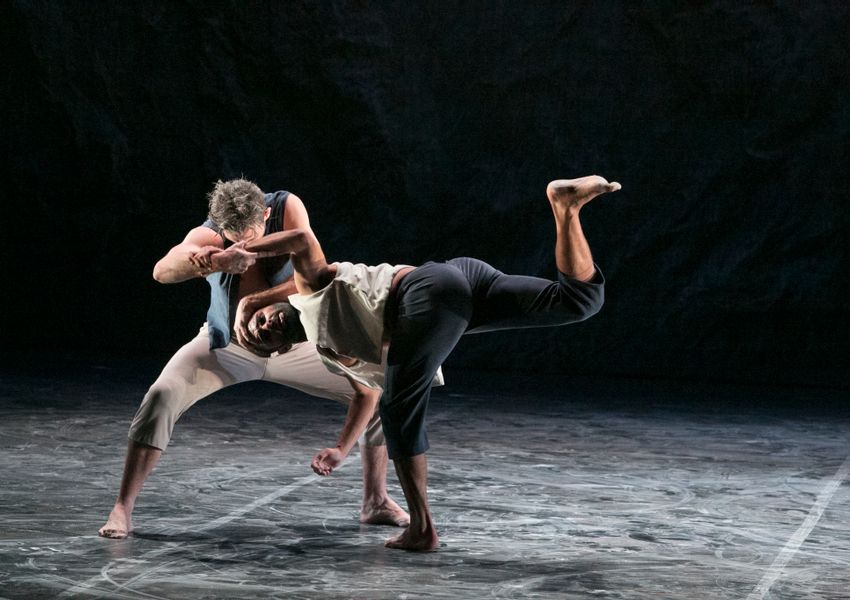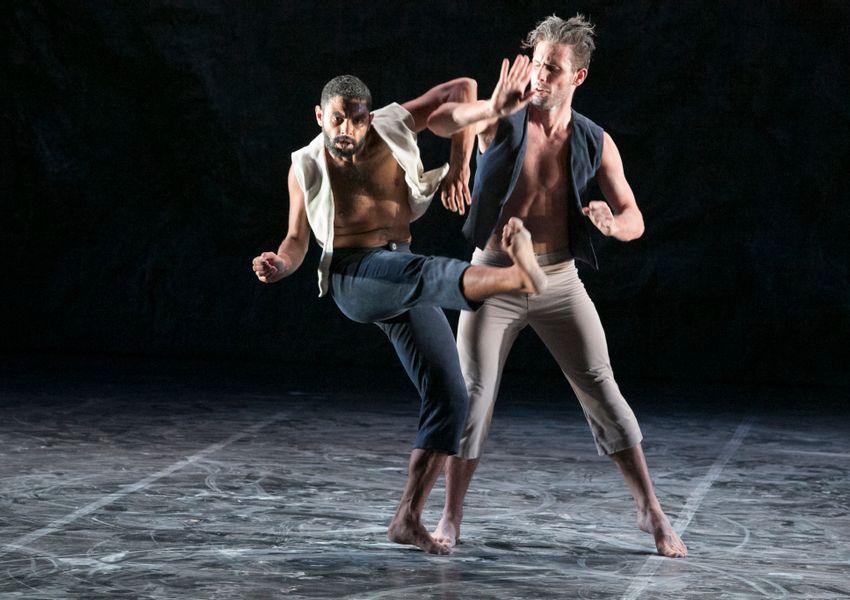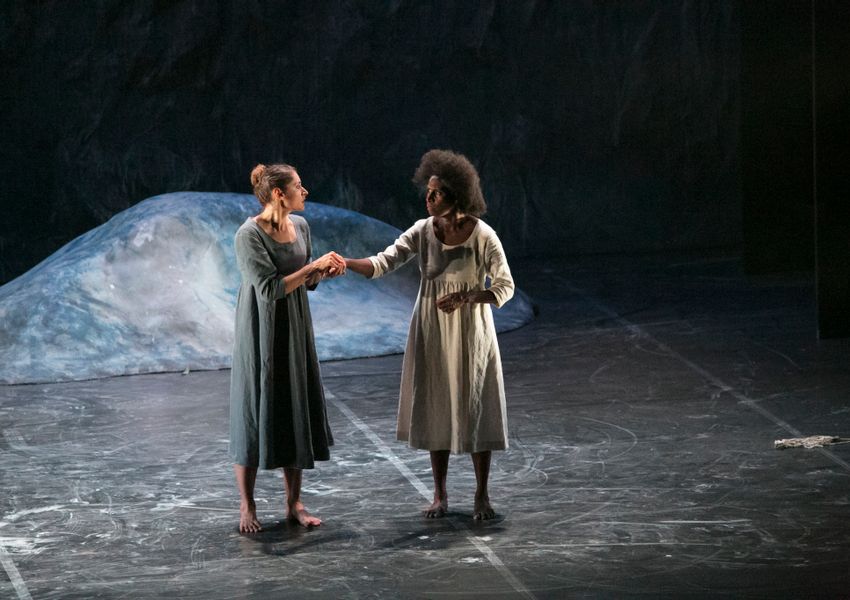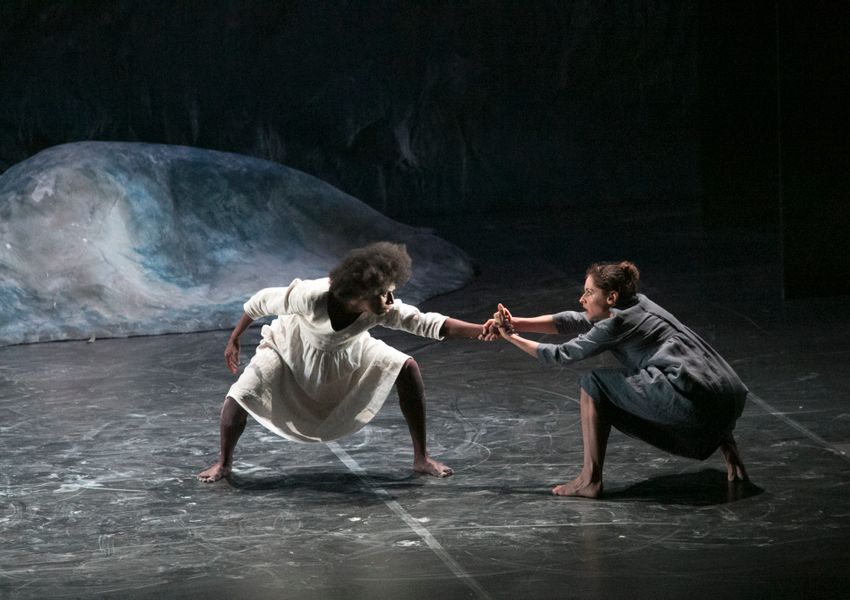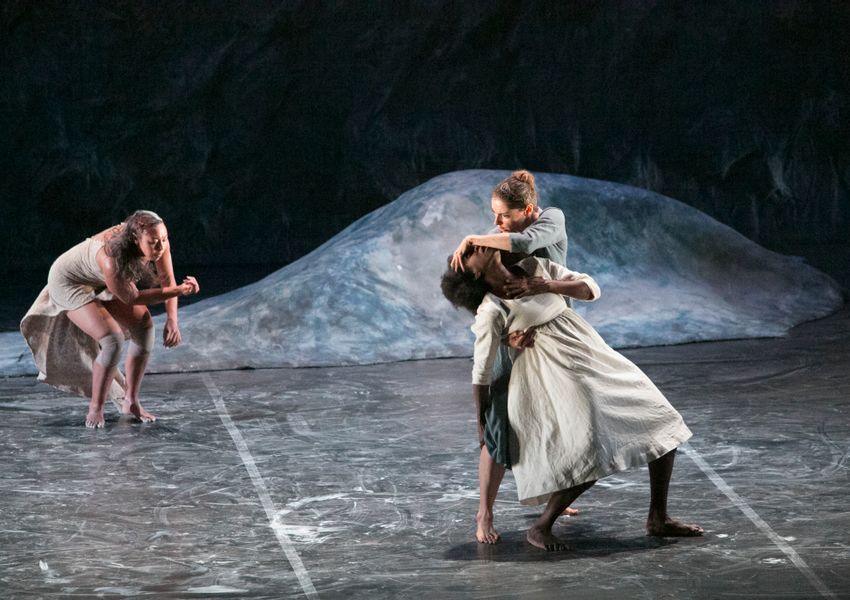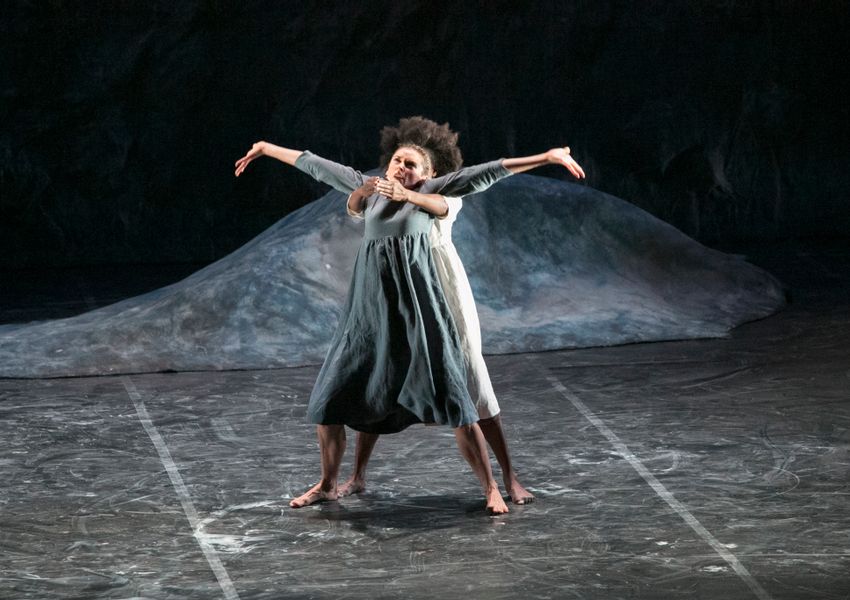 Tensions mount. The Eora people confront the many faces of subjugation and the policies of assimilation. How does this feed through the psyche of a nation, of a clan, of a person? The settlers respectively battle their fears and consciences, as they strive to forge through unknown territories.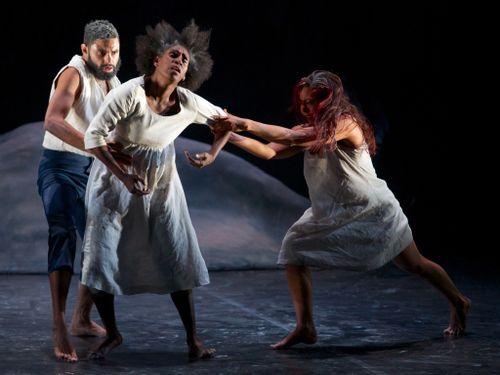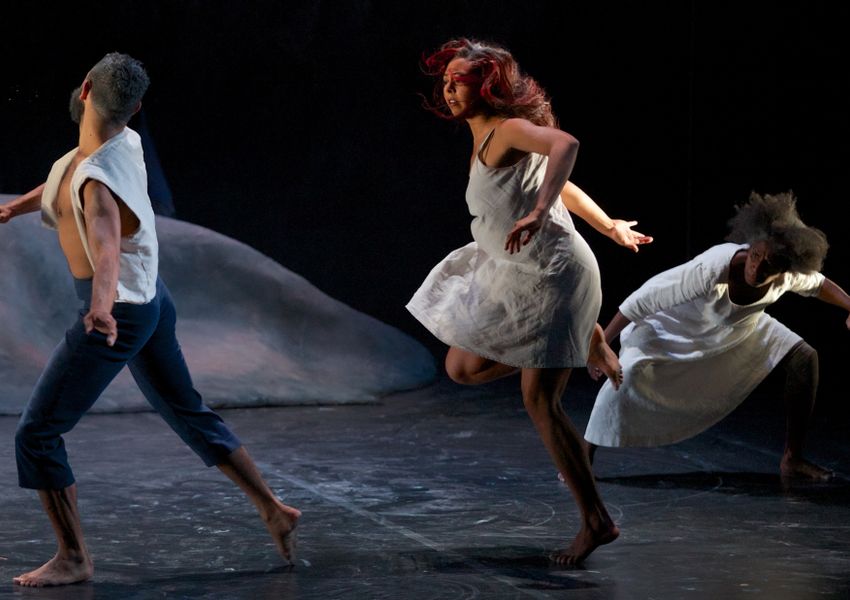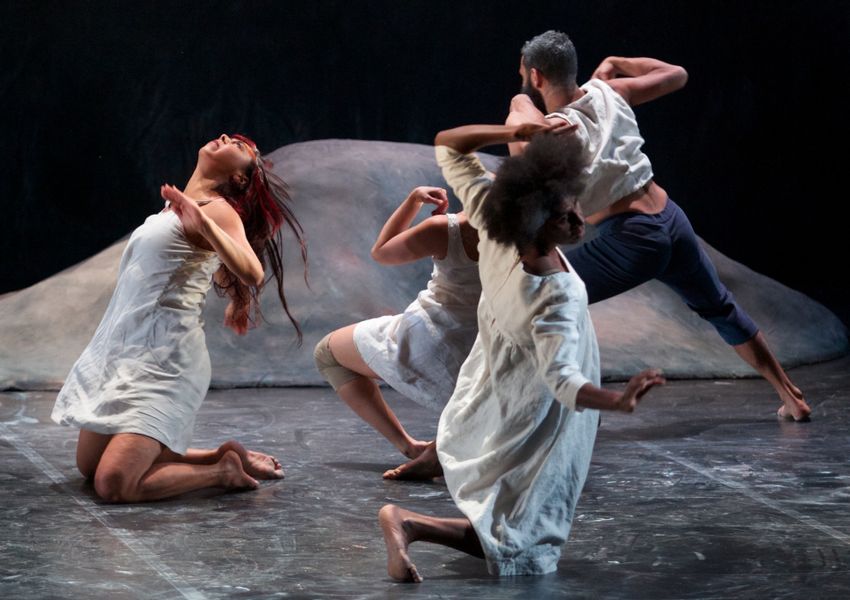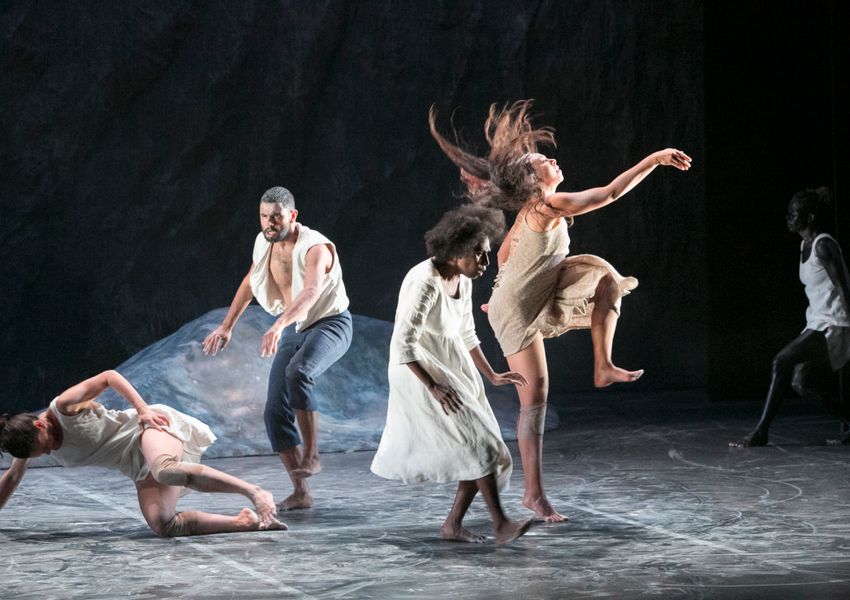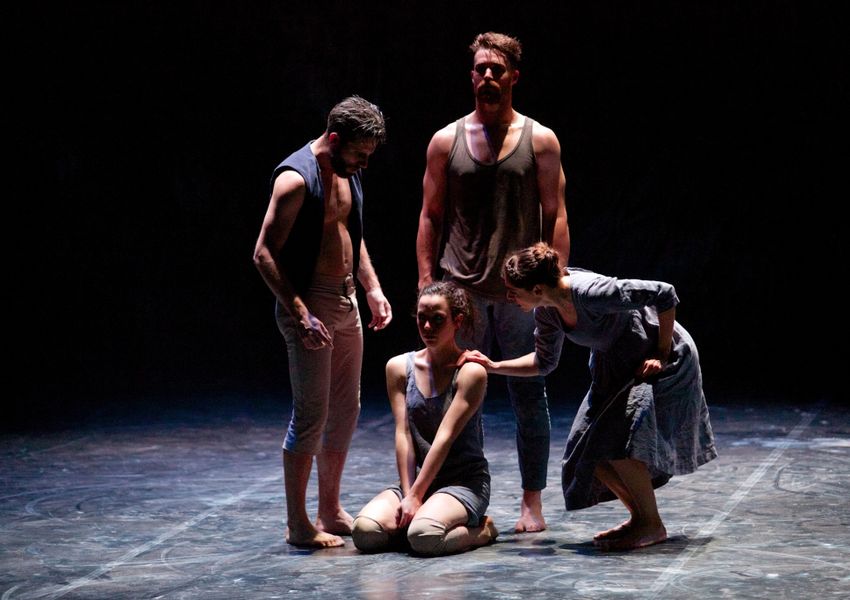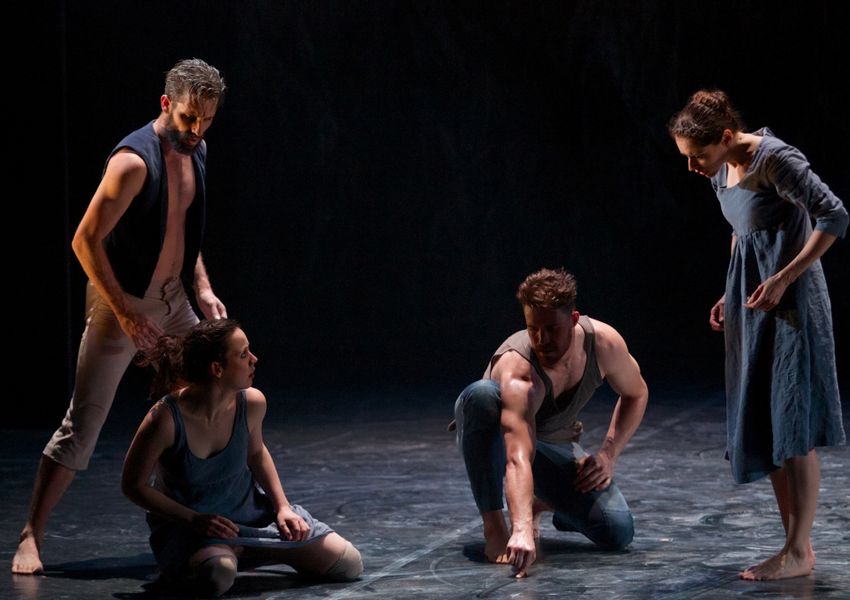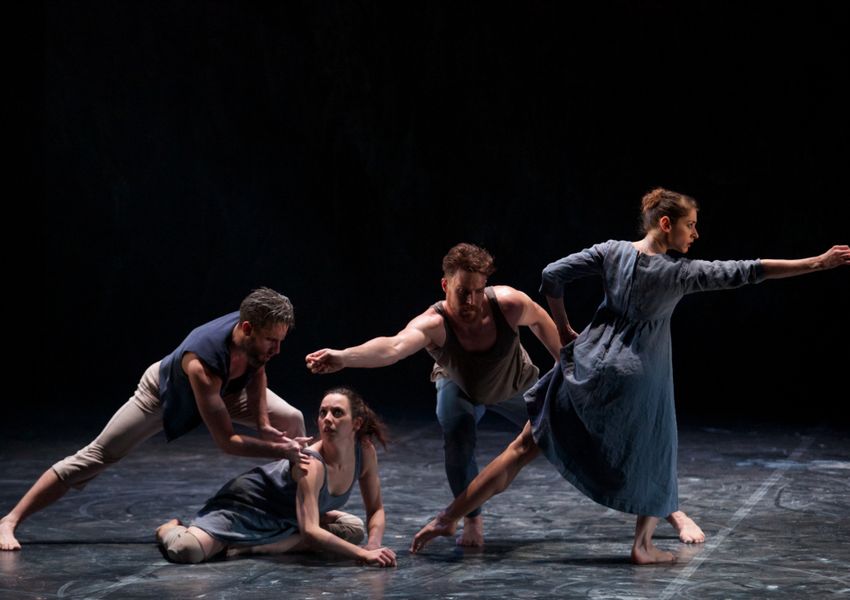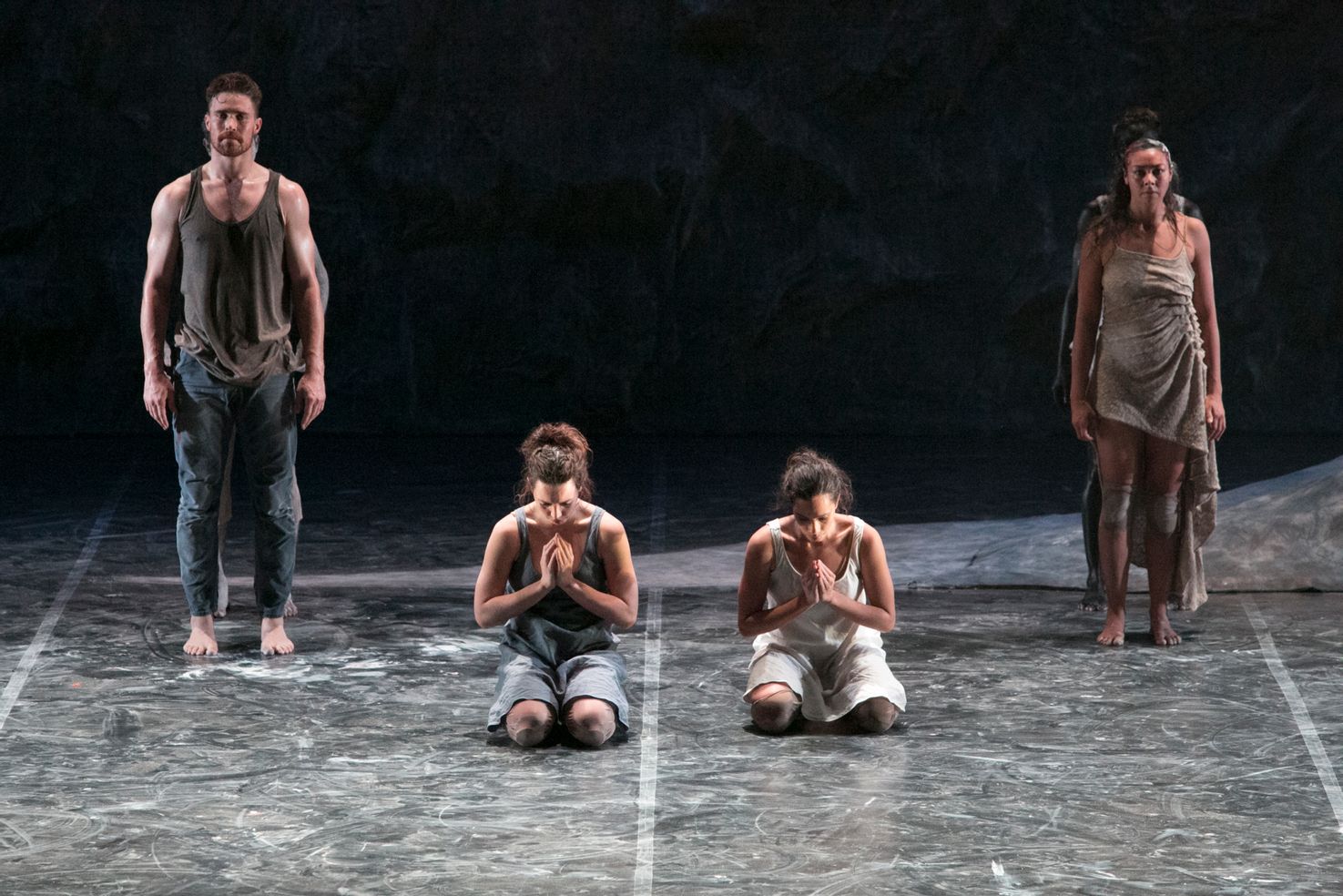 The final moments of the scene return to the ideals​ of the Proclamation, however unachievable.