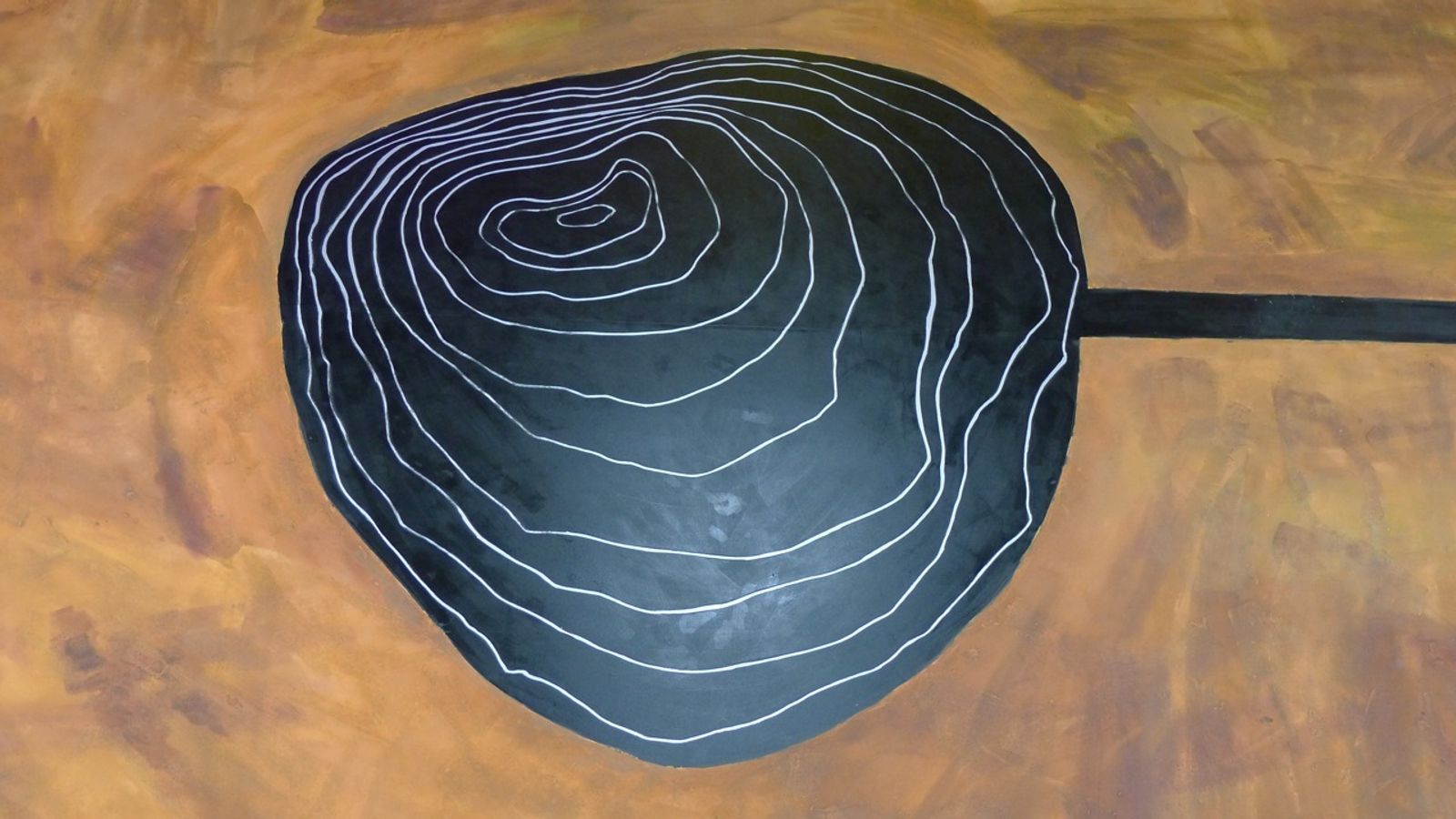 "You know, every work we do, it's from a place and one of the most important things we can do is take it back to that place and, and give it back to community and that exchange of knowledge, it's really important - it drives us; it spiritually strengthens us, and we carry those experiences with us whether you're a Dancer or a Designer or a Choreographer - wherever you go."
Almost a year ago, shortly after the opening night of Bangarra's last work Belong, Fran, David and I travelled to Kati Thanda-Lake Eyre. We spent five days travelling across the land, floating through the sky and connecting with a remarkable, ancient part of this country. I remember arriving in Roxby Downs and then travelling to Marree (where we would stay), a two hour drive away. There were no other cars or people, only the three of us travelling down the Oonadatta track and when we stopped: silence.
I think this is the first thing you experience, when you stop and step out onto the land – it's quiet, still and motionless. It takes time for the energy you bring to a place as vast and old as Kati Thanda-Lake Eyre to leave your body and let you begin to start experiencing the place you find yourself in. It is the land cleansing you of your 'city energy' and after this, you can really begin to observe what is around you. We were lucky enough to visit the lake when it was 80% full, but nearing the close of its full life cycle, as the water would continue receding and once again the land would become a large salt pan over the following months. What we experienced was a landscape that was full, dense and sparse that overloaded our senses with dramatic beauty.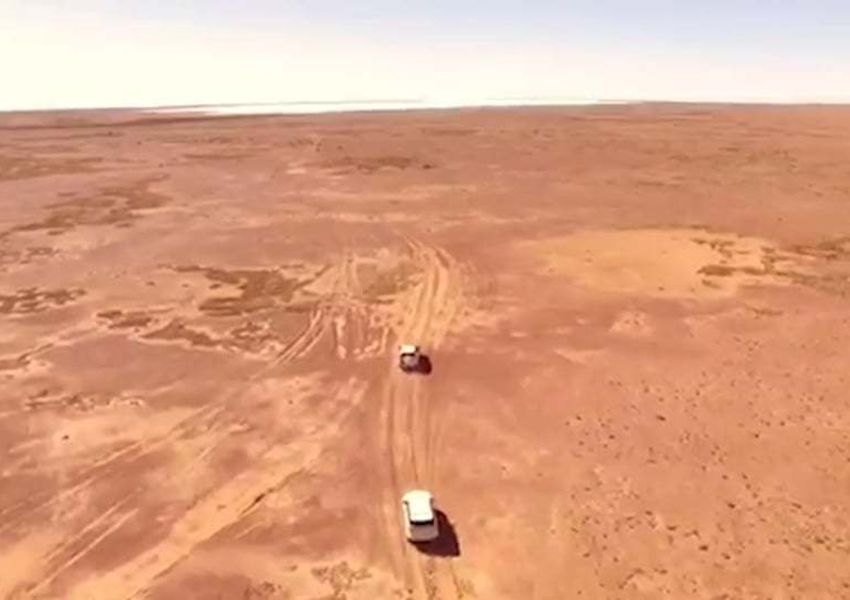 I think most Australians have their own ideas about what Kati Thanda-Lake Eyre looks like, and we have many great artists creating masterpieces from their time spent there. Somehow that has conditioned us to think we know what Kati Thanda-Lake Eyre looks likes, feels like, and we have our own expectations about what it is. But standing on that ground, travelling across and through it there is really nothing else to compare it to. From every angle it reveals something new, unexpected and inspiring. The challenge as the set designer was to create a design that was not obvious - almost unknown; to create a language that was truthful to the place and stories that Fran wants to tell. This is the daunting, exciting, inspiring challenge: where to start and where to stop with this seductive breathtaking ever-changing landscape - and then after a while you just have to begin. Something makes you respond, the land makes you react and respond to it.
What Fran and I wanted to achieve was a world that is always alive like the lake itself. It is always within a cycle, an everlasting continuum. We wanted to create a world that had spirit beneath the surface, a subconscious sense of land, time and country. I think that you can only achieve that through creating an honest and authentic response to the place you have travelled to and experienced. The journey to finding this authenticity with Fran has been beautiful. We explored many textures, markings, lines, colours and paint to find a language that described the land and stories we are telling. As a designer you have keep responding and creating and you get lost within the colours and textures - but at some point a visual pathway becomes apparent and you begin to follow that road.
The journey to this ancient sacred lake has been so full, rich and unexpected. A place that gives so much it is hard not to be inspired visually and spiritually when you're there and for long after you have left.