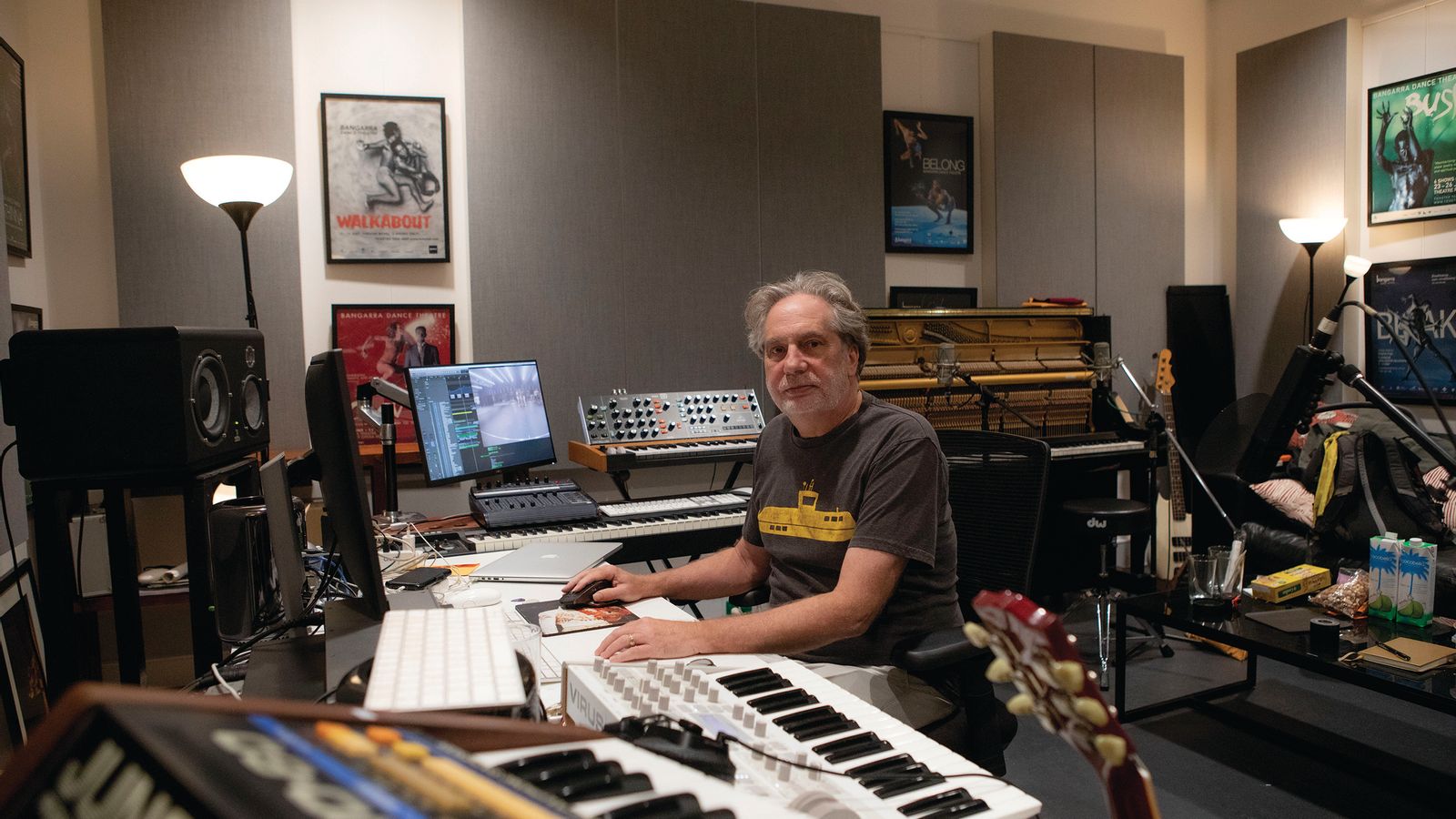 Since first collaborating with David Page on his work with Stephen for The Australian Ballet in 1997, I feel my journey has mostly been about learning.
Initially, through embracing the unique style David created, then trying to find my own voice alongside him. And now, since his passing, supporting the Bangarra family with new works and continuing his legacy. Each show is a discovery.
Although it has had a long journey to the stage, due to Covid, from its very inception it was clear this production would be like no other. When Stephen, with Wesley Enoch, first hatched the idea for Bangarra to create a new work for the Sydney Festival, his first thought was to have singers, actors and musicians performing alongside the dancers onstage. That chrysalis of an idea would be the inspiration that has pushed me, Alana and all of the creatives to discover and collaborate to create a new world for this Wudjang story. Because we were going to have an amazing group of performers, Stephen and Alana started to infuse the story with poems very early on. I sat in on a lot a Zoom meetings with them, and by the end of the process we had 16 poems that I was now quietly calling lyrics. Armed with these and with Stephen's assurance to be brave, I set about the task of composing a new Bangarra work but this time with a bunch of songs. And what a journey it has been.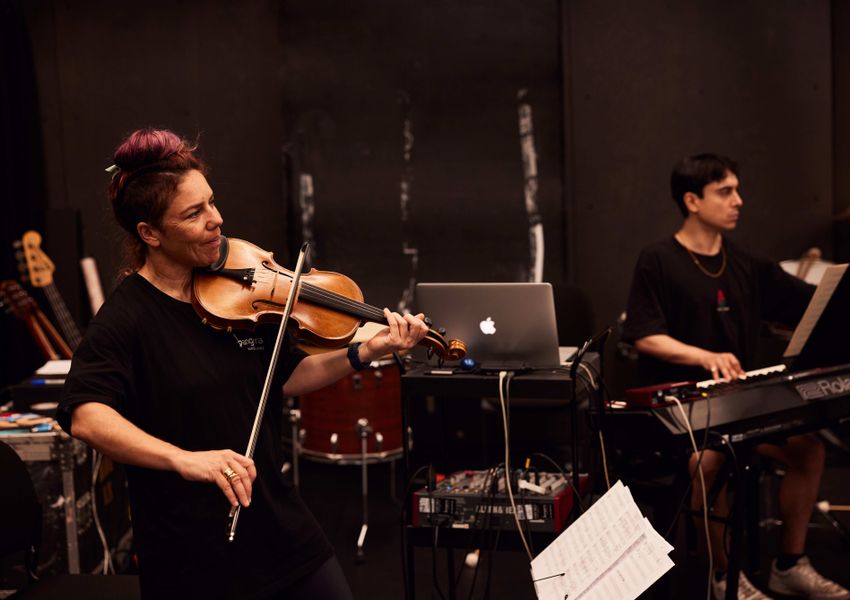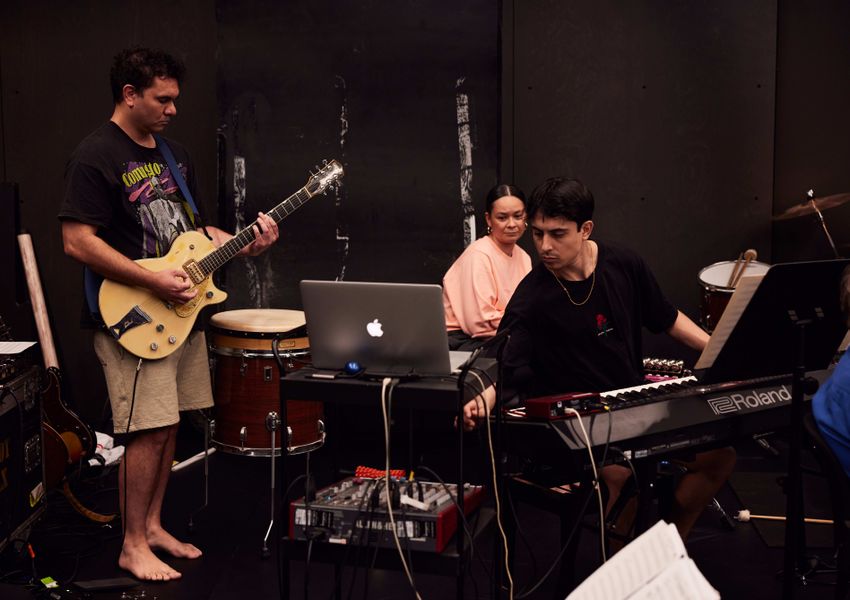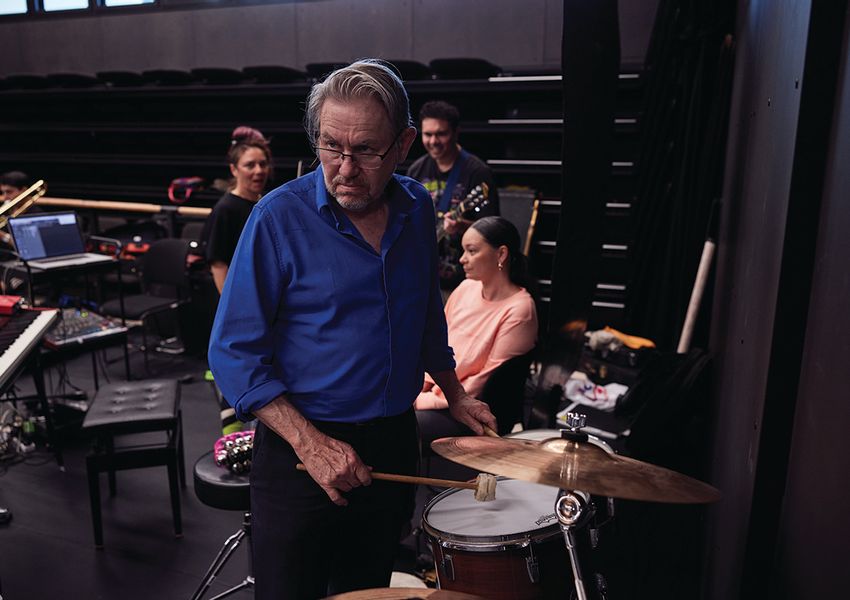 Luckily with poems that start with "While the land is here, we are" and Stephen's striking visual and story ideas, I wasn't short on ingredients to help me create. What challenged and has ultimately surprised and rewarded me is how the score has hopefully managed to sit in both the traditional Bangarra world, and also that of song cycle. Is it a dance opera? … I'm not sure…does it even matter what we call it? It is Bangarra.
It goes without saying that Stephen is an inspiration to us all and what is beautiful about this show is that he is telling a story from his own land. He has worked with Mununjali Elders and I am especially grateful for the support and language knowledge that Donna Page has given me, and also her work with the cast.
So, a big thank you to both Stephen and Alana for everything. Especially for not laughing at my very rough guide vocals.
I also need to acknowledge my dear friend, our Music Director Alan John, for all his talent and help in realising the score. To our amazing cast of singers, musicians, and dancers…I love you and thank you for bringing the music to life beyond my expectations.
MUSIC CREDITS
MUSIC AND SONGS © Steve Francis
WORDS © Alana Valentine
LANGUAGE TRANSLATION Donna Page
MUSIC DIRECTOR, ADDITIONAL ARRANGEMENTS Alan John
ASSOCIATE MUSICAL DIRECTOR, VIOLIN, PERCUSSION, VOCALS Véronique Serret
GUITAR, PERCUSSION, VOCALS Brendon Boney
PERCUSSION, VOCALS Tessa Nuku
KEYBOARDS, TRUMPET, TROMBONE, PERCUSSION, VOCALS Amaru Derwent
VOCALS, PERCUSSION Elaine Crombie
VOCALS Jess Hitchcock, Elma Kris, Kirk Page
VOCALS, PERCUSSION, BASS Justin Smith
VOCALS, (THE MEN CARRY FIRE) David Page