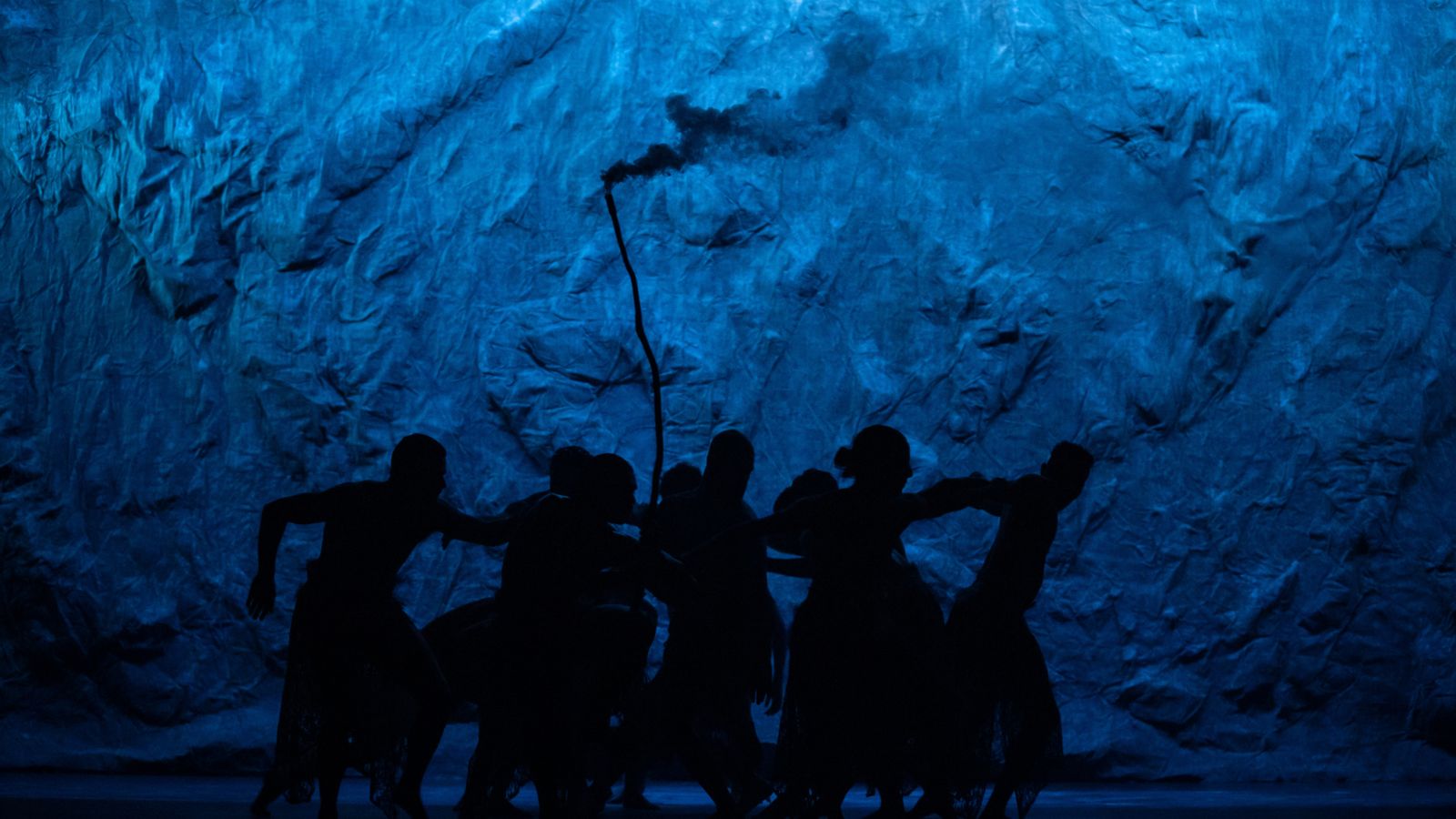 ... it is a gift back to our mother creation spirit of 65,000 years, the spirit that keeps us striving into the future.
Stephen is a descendant of the Nunukul people and the Munaldjali clan of the Yugambeh Nation. He has been Artistic Director of Bangarra for 28 of its 30 years and has created 25 works for the company over this time.
Can you share your process behind the curation of this year's anniversary season — why have you chosen these works to celebrate 30 years?
Each work was chosen because of the back story behind them. I've always wanted to revisit Unaipon and celebrate its life. It was Frances Rings' first major work and a pivotal moment in her transition from dancer to dance-maker when it premiered in 2004. It was also the first time in our repertoire that we focused on the biographical story of one character. It has been fifteen years since Unaipon was created. That's half of our lifetime.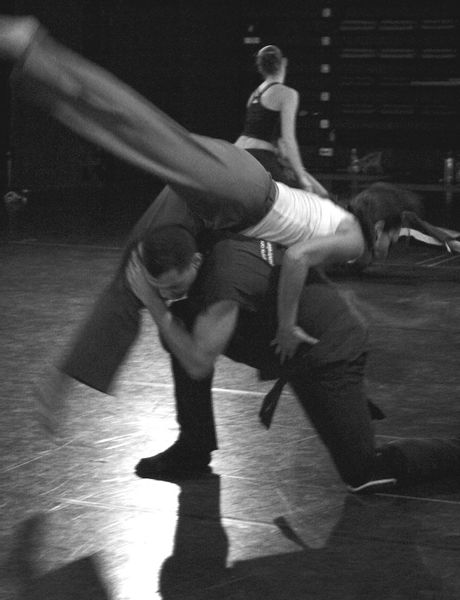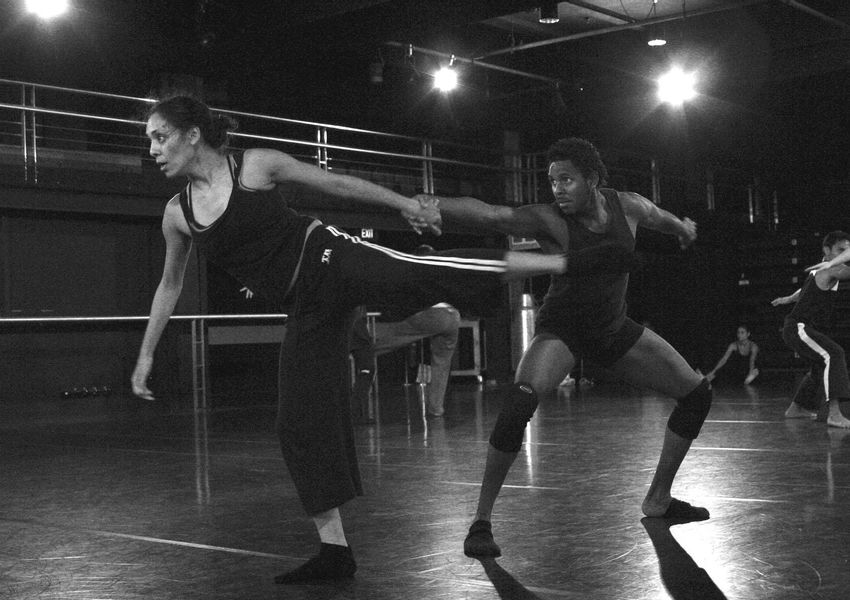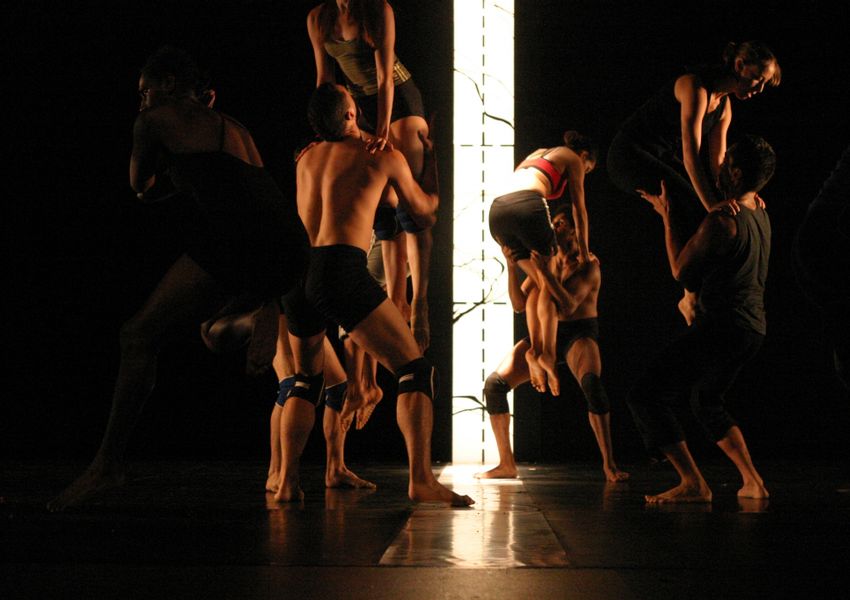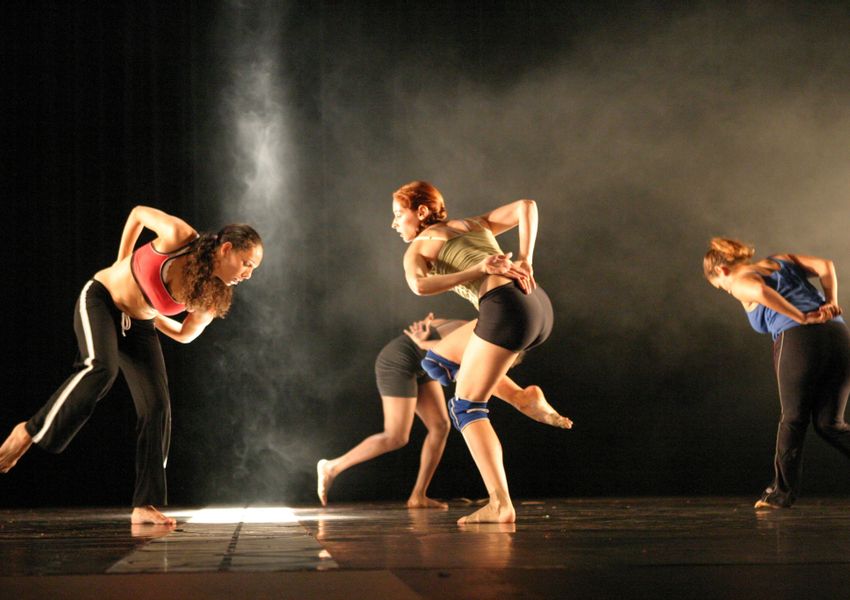 Stamping Ground has been in my head since before Bangarra existed! In 1980 Jiří Kylián was planning to create three new works inspired by Aboriginal culture. With his colleagues, Jiří worked with communities and organisations to arrange a huge corroboree on Groote Eylandt off the coast of North East Arnhem Land. The event was attended by Jiří, a number of international artists and producers, and over a thousand Aboriginal men, women and children. That major body of work didn't eventuate, but he created Stamping Ground in 1983 in response to what he experienced.
We considered what a beautiful moment it could be: that in our 30th year we could bring what Jiří was inspired by back on Country and let it be in the bodies of our great artists who come from the land of his first inspiration — a beautiful closing of the circle. He agreed. I must acknowledge Shane Carroll here, for her unwavering support and guidance for literally decades to bring Stamping Ground to Bangarra — and Roslyn Anderson for her wonderful depth of knowledge in sharing Jiří's connection to this work and the dance language that Stamping Ground embodies, so carefully with our dancers.
This work is a contemporary dreaming and a contemporary creation story that was observed by someone from so far away — the fact that he's given that to us to bring back on Country this year is really exciting. And our dancers love it. They're embodying it in their own way. Jiří said to me: 'let them find the internal spirit of where they come from'.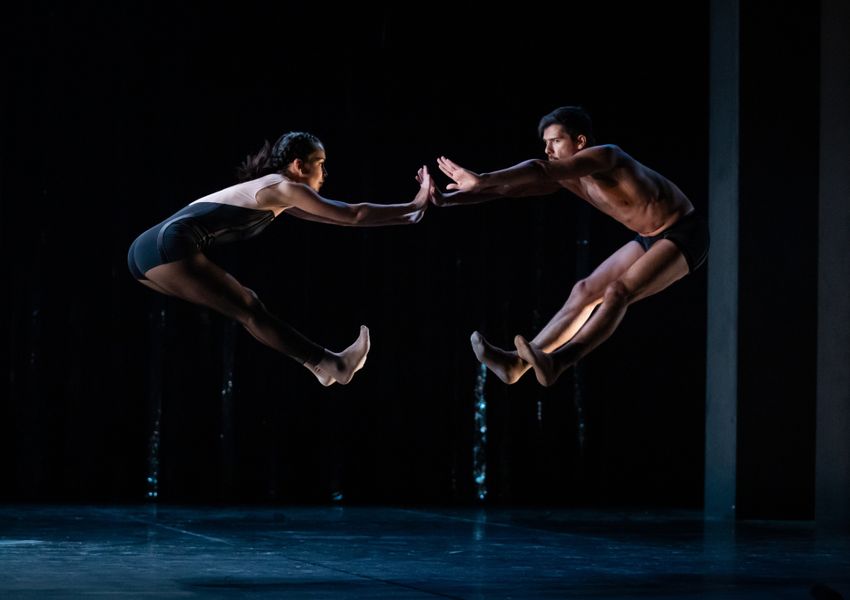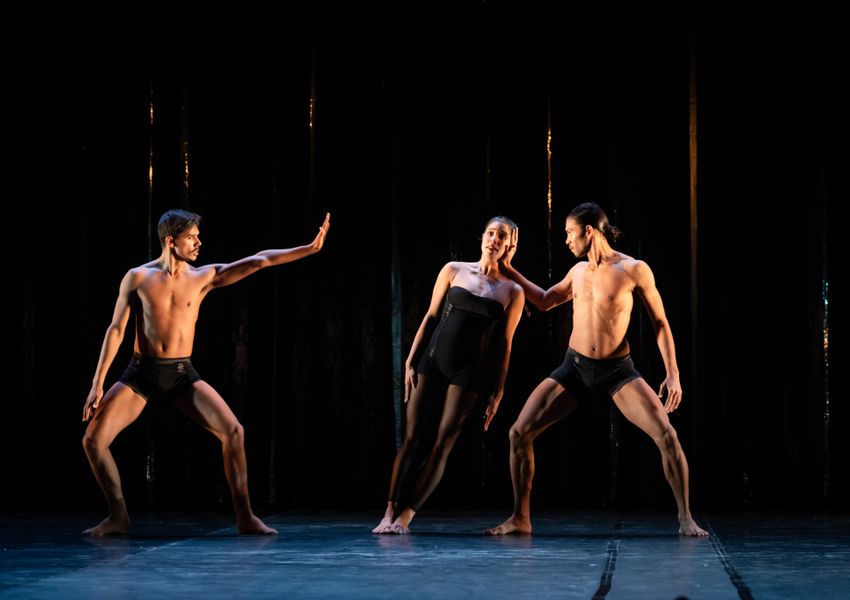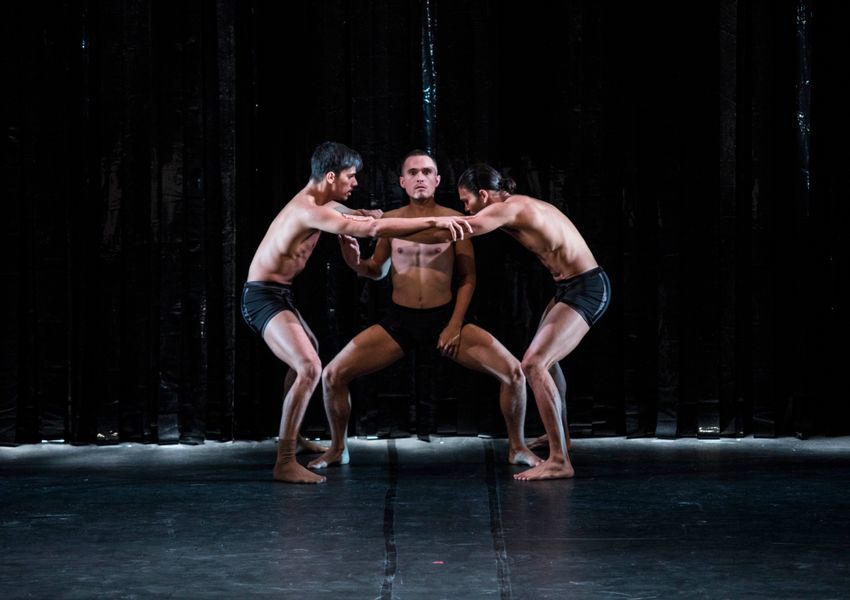 The third section is called to make fire. Here, we're creating three worlds that encompass 65,000 years. I chose moments from Mathinna (2008), About (2011), ID (2011) and Rush (2002) to sit within these worlds because they're meditative works about identity, resilience and strength. In the Bangarra creative pantry we've been able to create this thematic array of diverse stories — because we are a complex race and our history is complex. to make fire is not a 'best of' program; it is a gift back to our mother creation spirit of 65,000 years, the spirit that keeps us striving into the future.
I'm so proud of every one of our dancers, who have fully immersed themselves into these three works. It has nourished their minds, bodies and souls and has truly been creative medicine. I must acknowledge and thank our Rehearsal Director, Daniel Roberts, who brings a beautiful energy to the studio, creating a safe space for exploration, and who is so dedicated in supporting the dancers in their individual journeys. Each one of our dancers is unique, and they come together as an empowered and powerful clan. Our future is looking very, very bright.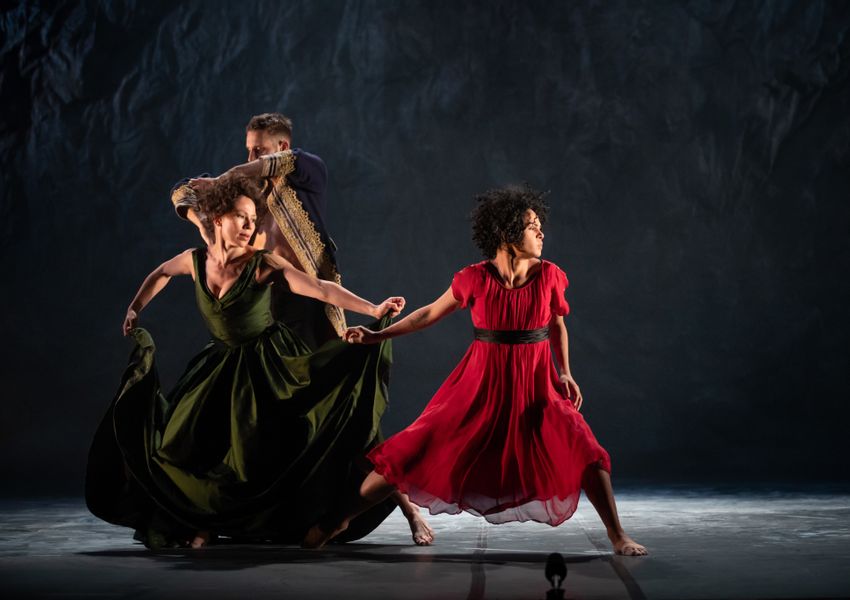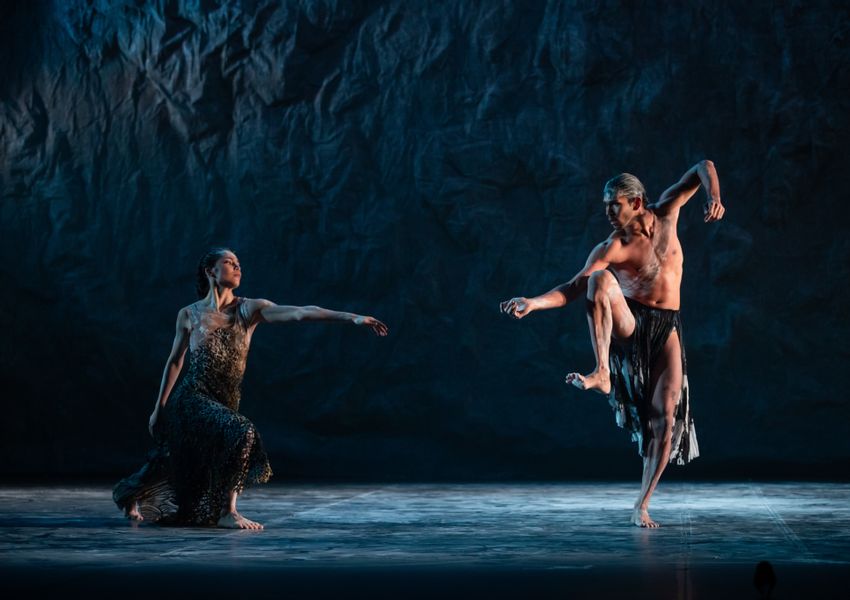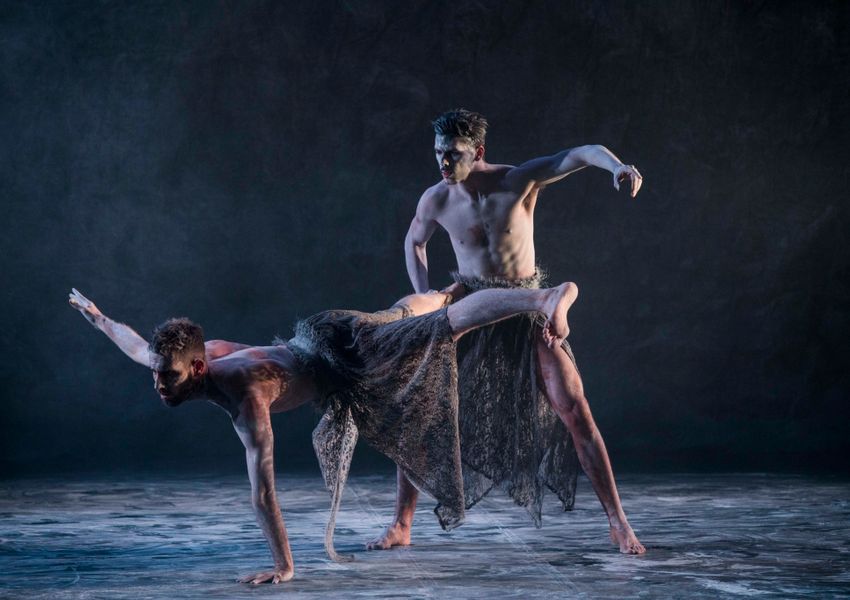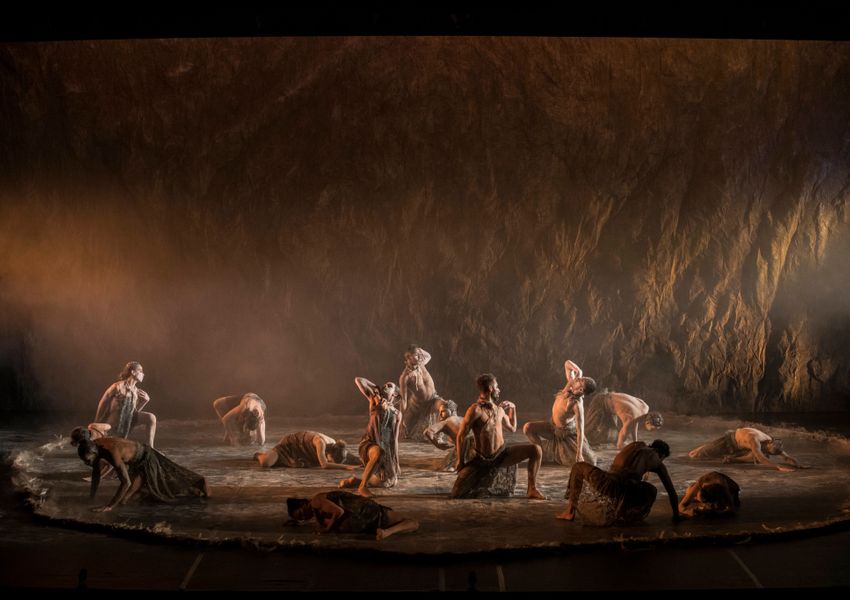 Let's talk about celebrating 30 years of Bangarra within 65,000 years. How has the company managed the responsibility of giving voice to the myriad of languages, dance styles and songlines across Aboriginal and Torres Strait Islander cultures?
Our spirits from this extraordinary and ancient place are always connecting our cultural consciousness to Country and land. The spirit of that connection is what leads us to the myriad relationships that we have all over the country. Elders, song men and women, dance teachers from traditional and urban communities — they all share their stories and entrust them to us because of the values that underpin Bangarra as an organisation. As the caretakers of these stories and relationships — we utterly respect this cultural responsibility. We are now in the new millennia of this cycle of our culture and having that responsibility — it's fragile, you're always aware of its cultural protocols, you're always aware of its integrity. We pay great respect to it.
What do you think is Bangarra's greatest achievement of the past 30 years?
Just surviving and thriving in this contemporary world of politics and culture. Politically for us, we are so thankful just to be sustaining and surviving in the mainstream, let alone as an Aboriginal and Torres Strait Islander company — that is a feat. Philippe Magid's leadership of the company as Executive Director over the past five years has been an absolute game-changer for us and I can't thank him enough for what he has done for Bangarra.
The thing I'm most proud of is the clan. The spearhead. The heart of all that work and the respect for our 65,000 years of culture. I'm proud of the energy that's come from people of all walks of life — people who have come together to embrace the vision and sustain that spirit. You can't single out a particular experience, but we've kept evolving and finding initiatives where that spirit can help in healing, cleansing and connecting through our stories. There have been so many muses — so many dancers, creatives, artists, and cultural consultants who have each been instrumental in forging Bangarra's songline, our knowledge ground, over the past 30 years. I can't thank them enough.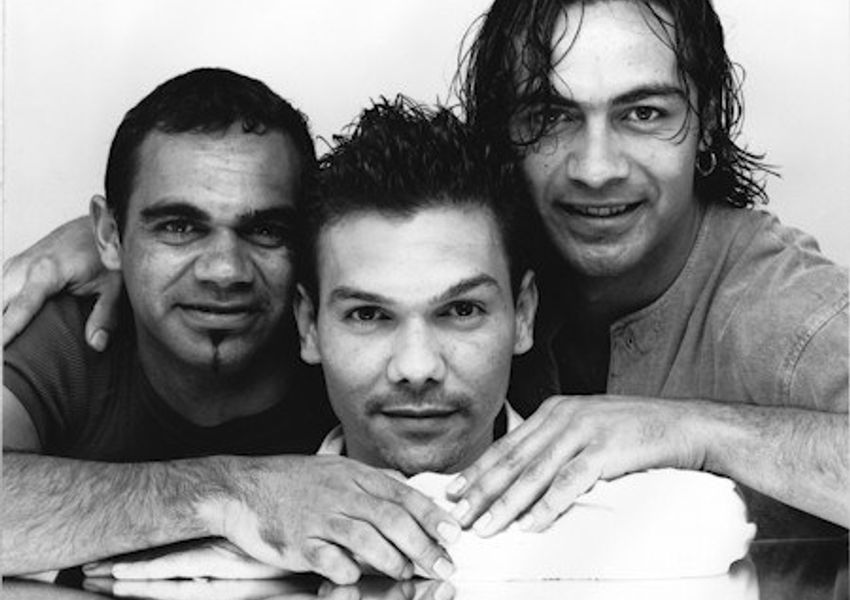 There is a very strong sense of your brothers, Russell and David, throughout this program. What do you think they'd make of Bangarra celebrating 30 years?
The more I listen and re-live and reflect on David's music, the more I'm reminded that it was truly the pulse and the heart and the spirit of this company. He's still here and he still inspires our future works — in a sonic sense, in a musical sense. And Russell, my baby brother, too. They both left us too early. Russell would be so impressed with the dancers and the physicality and the evolution of movement. He was the first sensibility of male energy and enabling that crossover of contemporary and traditional. So, from the dance perspective, he'd be amazed at the thriving energy and connection that we have. I watch the boys and I know Russell's there. He's giving me physical notes on what they're creating.
Stephen Page
Artistic Director and Choreographer
Politically for us, we are so thankful just to be sustaining and surviving in the mainstream, let alone as an Aboriginal and Torres Strait Islander company — that is a feat.