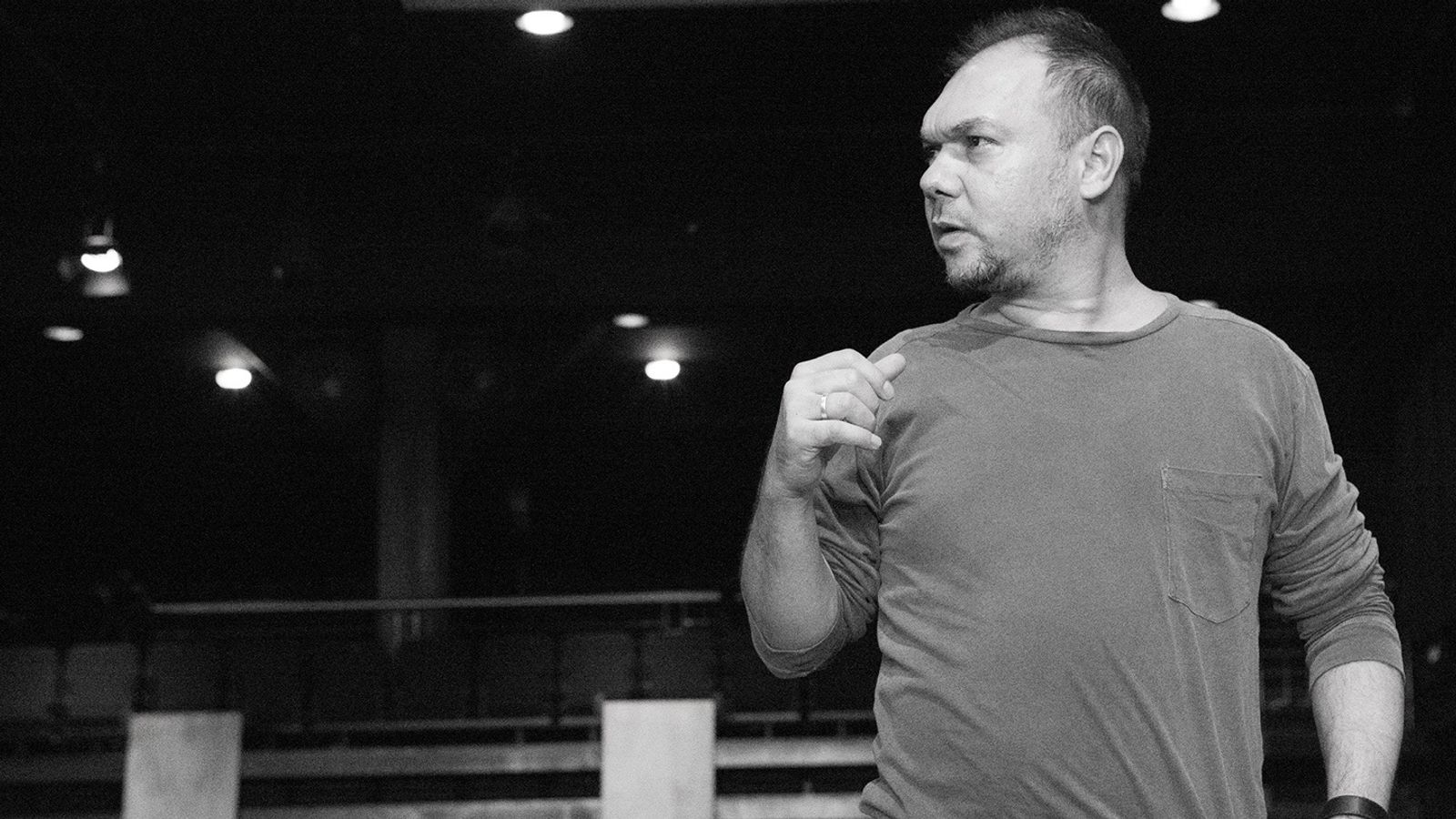 Bruce Pascoe's landmark book Dark Emu, Black Seeds: agriculture or accident? had a huge impact when it was published in 2014. It was a monumental work of scholarship, disproving the long-held and convenient myth that Aboriginal and Torres Strait Islander peoples were only nomadic hunter-gatherers before European colonisation. Presenting this research,and these stories, was a huge achievement, one that rightly captured the attention of Australia and audiences around the world.
Dark Emu resonated with me so deeply because it reflected the stories that we, as Aboriginal and Torres Straight Islander people, have grown up with: stories of a symbiotic and reciprocal relationship with the land; sophisticated farming and fishing practices; stories of harmonious exchange and respect, of working in sympathy with the seasons. For some communities, these practices are ongoing and it's been within those communities as a young man that I was able to be part of the living breath of those practices, cultural customs and values. But in many more communities where people have been assimilated and where the land is suffering from the constant assaults of the past two centuries, these practices are only just beginning to be revived. It seems to me that Dark Emu reflects an important political and spiritual moment, a growing movement of reconnection to Country.
This relationship and respect for Country is at the very heart of why Bangarra exists, and has driven our artistic practice for the past 29 years. I met Bruce in 2017 while I was in rehearsals for Bennelong and invited him to the opening night performance. After he saw the production we half-jokingly spoke about what a dance response to Dark Emu would look like. While translating a non-fiction work to the language of contemporary dance is no easy feat, especially one as deep and as complex as Bruce's book, the challenge stayed with me. Alana Valentine, who I previously collaborated with on Bennelong, Patyegarang and ID, was fundamental in helping me uncover the theatrical richness of Dark Emu, as well as developing its cohesive structure as a dance work. We saw a rich hunting ground of ideas in the text, presided over by Baiame, the spirit emu.
In a series of interconnected dance worlds, Dark Emu explores the sacred and creation spaces of the cosmos; the relationship between sky and earth, between land and the seasons, and between animals, plants and people. Dark Emu explores the rituals and ceremonies that are in step with the pulse of the land, but also the devastating assaults on land and spirit that came with colonisation.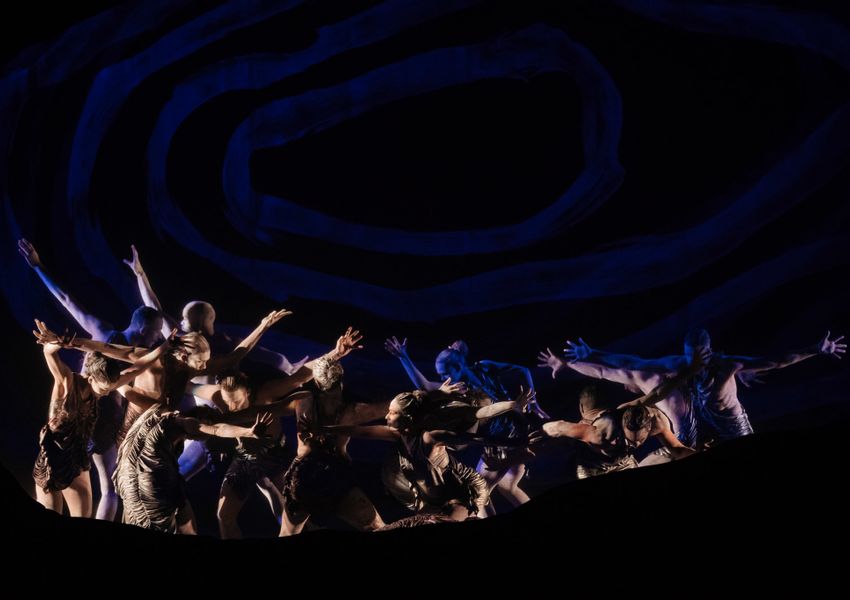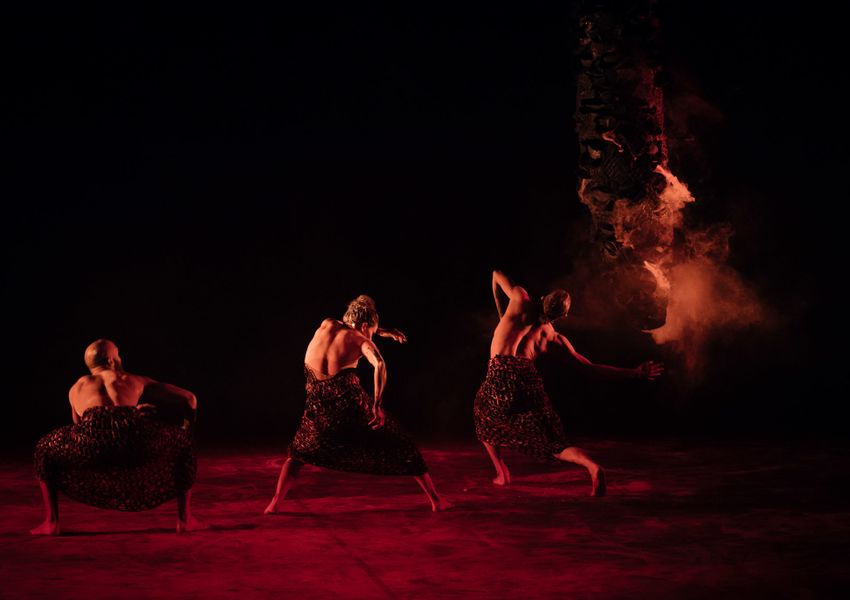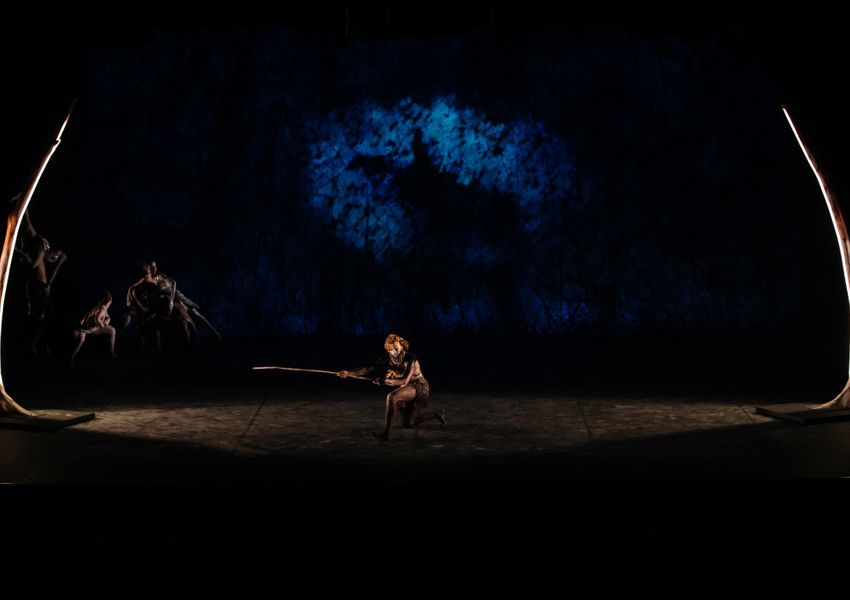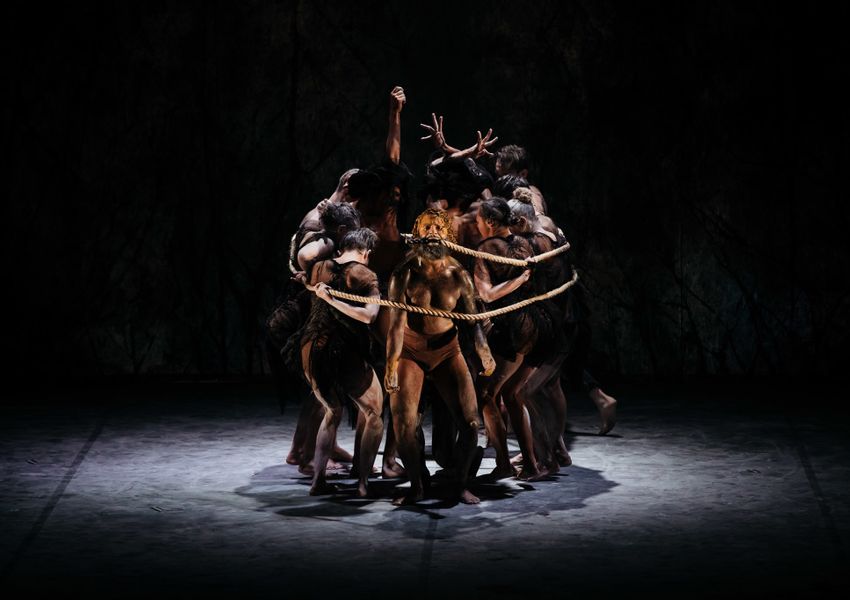 I'd like to thank Bruce Pascoe for his support throughout and for sharing this journey of re-awakening, bringing these stories back full circle into an embodied form. Steve Francis has been instrumental in helping shape the work through the strength and beauty of the soundscape. I decided to focus on Yuin Nation stories, songs and Language, and my thanks go to Yuin/Biripi Nation Woman Lynne Thomas, for her generosity of spirit in sharing stories and songs in Djirringan and Dhurga language with myself and Steve. She also granted us permission to include an important recording of her father Guboo Ted Thomas, Calling the Spirit, within the production's soundtrack. I pay my respects to him and to all Elders past, present and future whose lands these stories are founded in.
To bring Dark Emu to the stage, I've worked with Bangarra dancers/choreographers Yolande Brown and Daniel Riley – both avid readers, both passionate about land management – who were moved by the book, and driven to find their own truth within it. It's been incredible to share the creation process with them, and see our very different approaches come to life through the dancers.
Thank you to Bangarra's dancers, whose stories, songlines and spirit are the lifeblood of the company, to Yuin knowledge holder Warren Foster for sharing his Djirringanj traditional songs, and to Dark Emu's creative team: Composer Steve Francis, Set Designer Jacob Nash, Costume Designer Jennifer Irwin, Lighting Designer Sian James-Holland and Dramaturg Alana Valentine. Working with this very talented and diverse creative ensemble is a gift: every day in the studio brings something new and unexpected. Supporting the creation of Dark Emu from the sidelines was our Director of Production and Technical John Colvin, Rehearsal Director Anton and the Safe Dance Team, who looked after the dancers with such care and passion.
Finally, thank you to the Bangarra Board and wider team for their ongoing support, and to you, our audiences for your continued passion for what we do.
I hope you all enjoy Dark Emu.
Stephen Page
Artistic Director Bangarra Dance Theatre