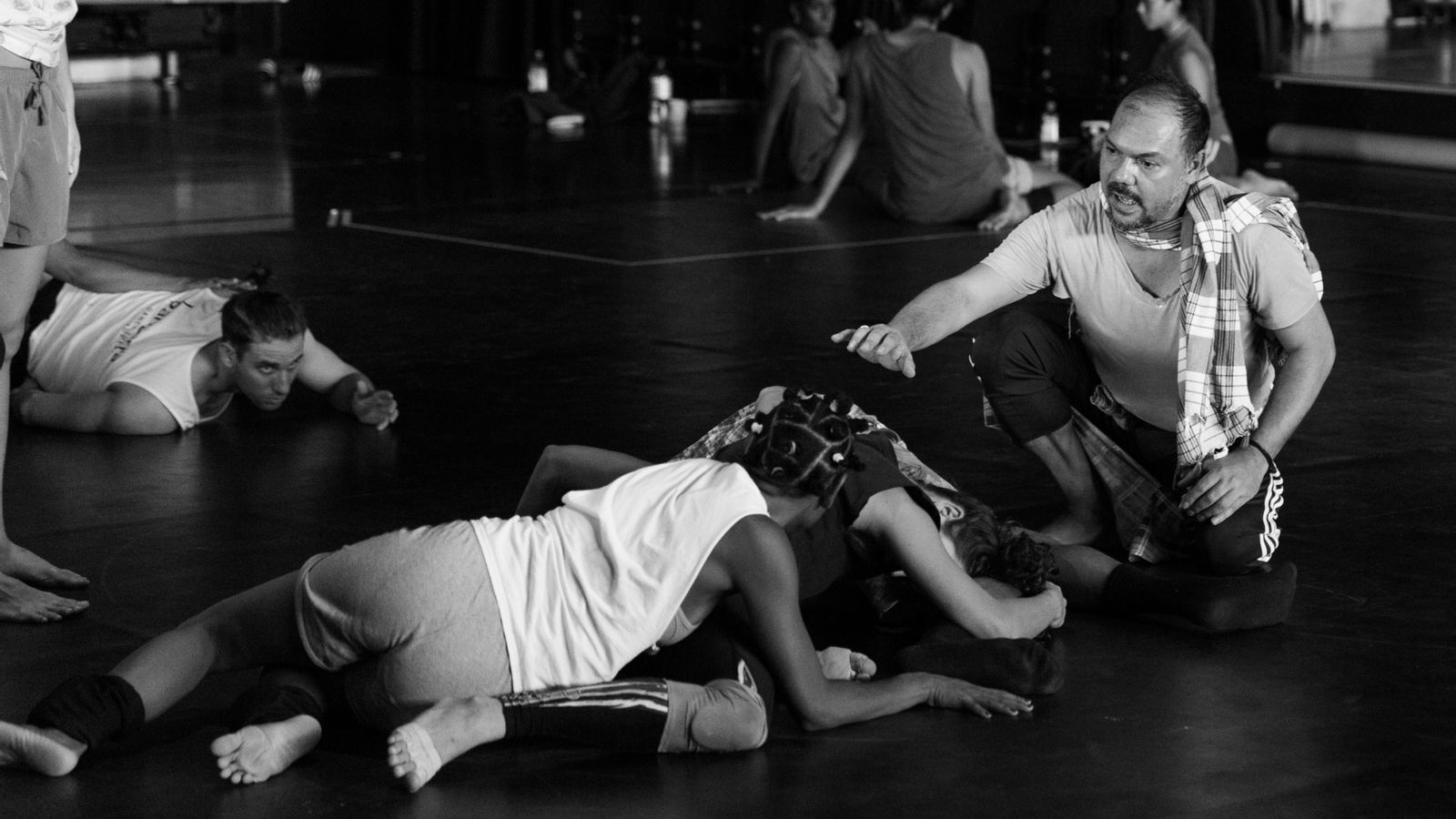 "We've just clicked. We've seen each other and I've gone [to her] in the corner. She doesn't talk much ... she's deaf, she sits quietly and she just smiles and look at me."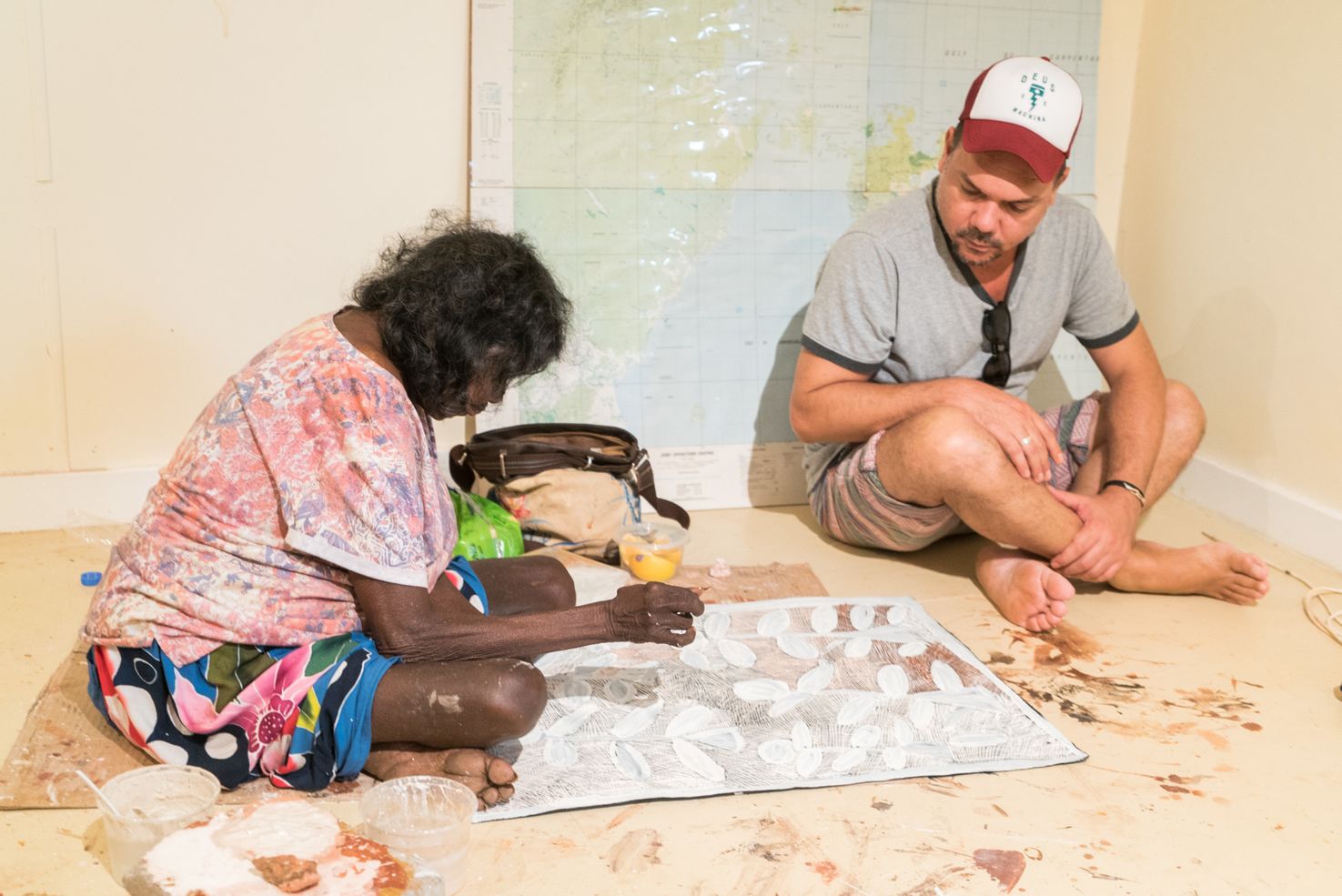 "She (Nyapanyapa) always sat on her blue tarp with her camp dogs and she would sit there at dusk and wait for our performance, every time we performed"​​
The first step in Bangarra's creative cycle begins with the Choreographer spending time learning about the roots of the story. Time on Country and with Community and Cultural Consultants helps the concept develop and unfold. Stories are shared and protocols are respected. This form of cultural care and collaboration supports the integrity of the story's presentation through the medium of dance theatre.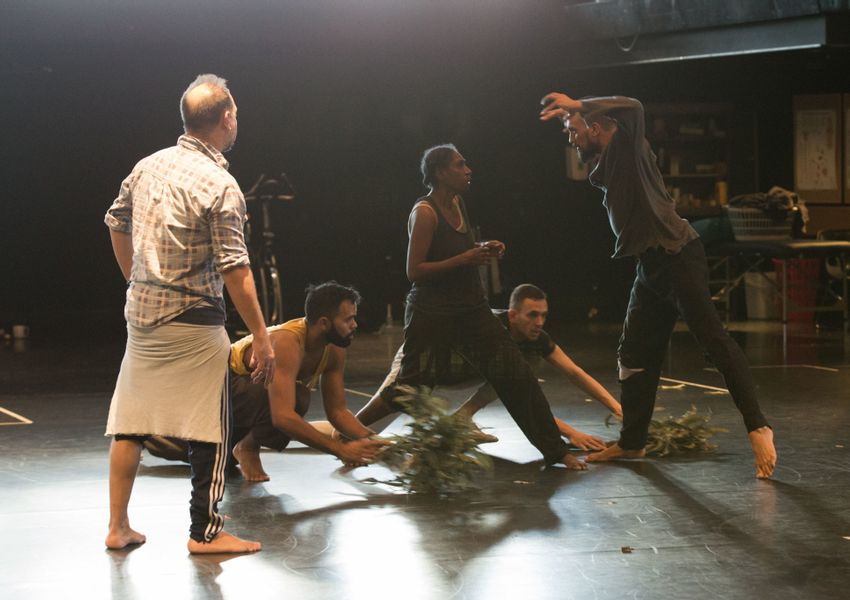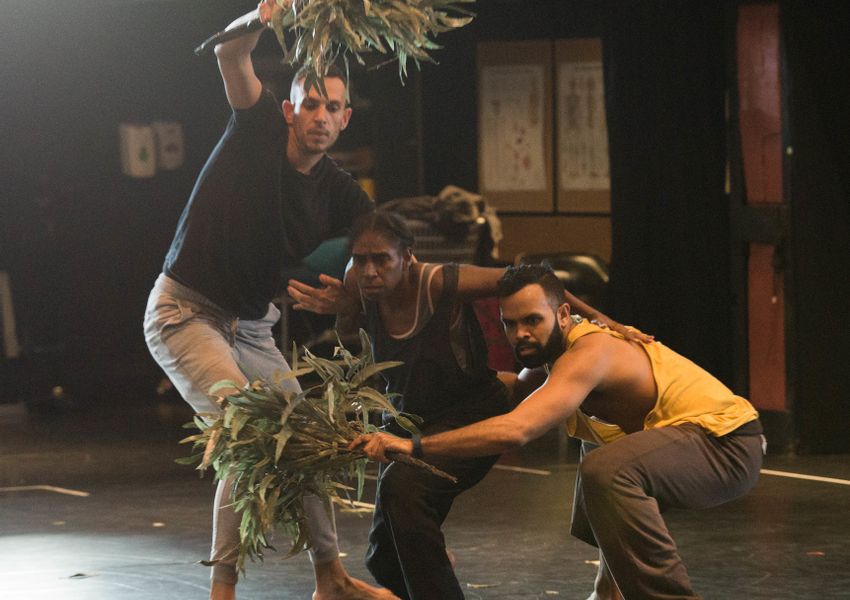 Choreographer Stephen Page sculpts the scene 'Buffalo Story'.
Dancer Waangenga Blanco, plays the Buffalo, emulating the strength and charged energy of this powerful creature. Waangenga imagines the physicality of the Buffalo horns which he will wear as part of the costume design. Dancers Luke Currie-Richardson and Kaine Sultan-Babij represent the trees and bushlands that Nyapanyapa is walking through, alone, after she loses her companions - her two granddaughters and her dog. Nyapanyapa retreats into the bush shielding herself from the Buffalo's attack.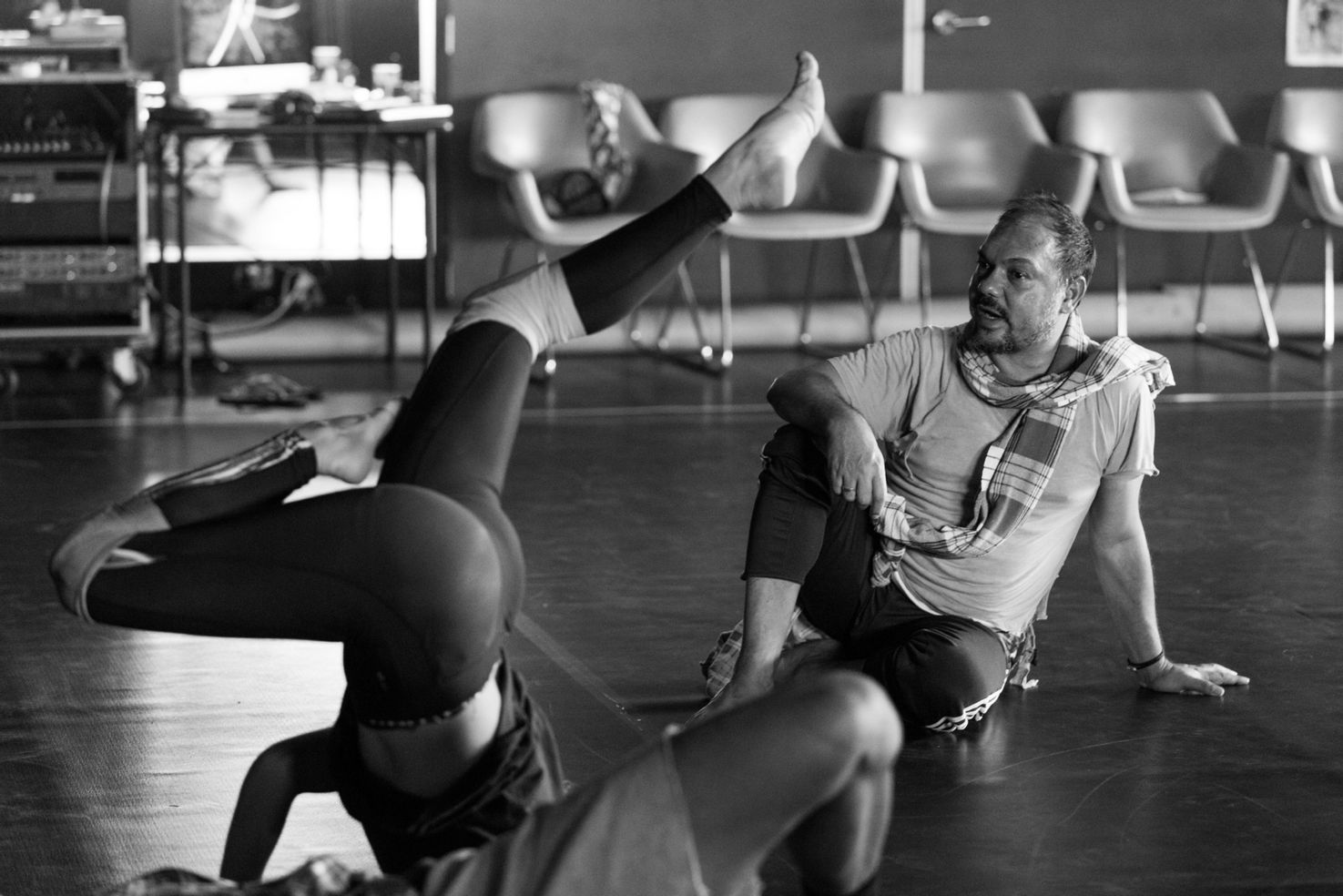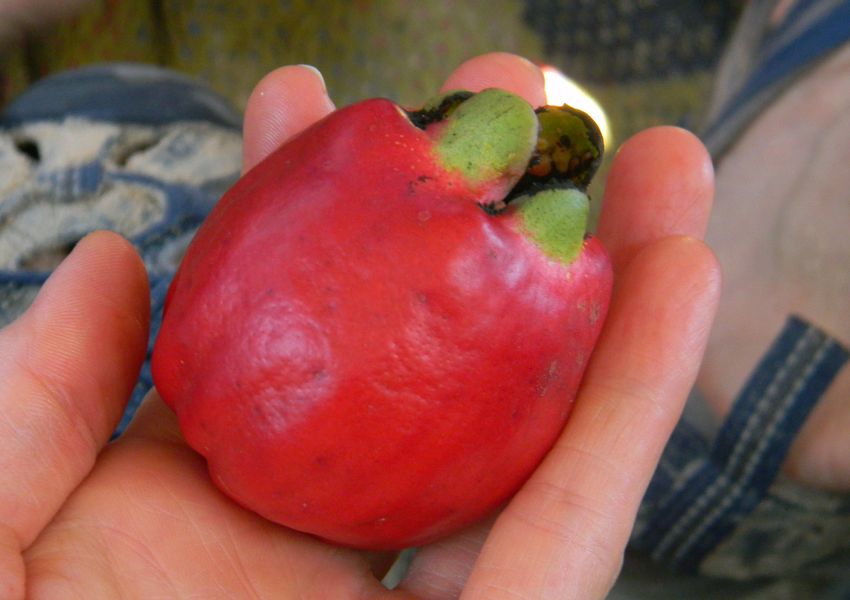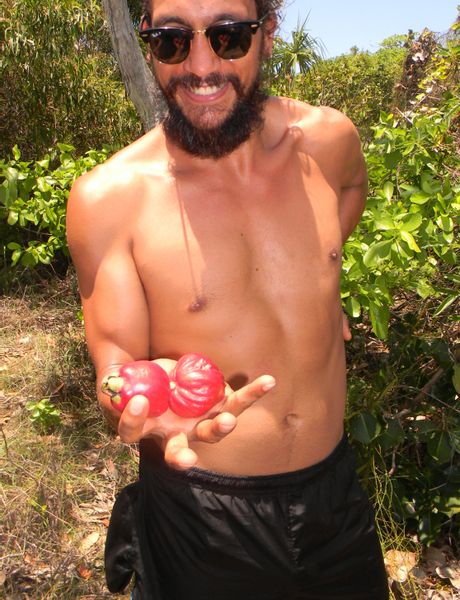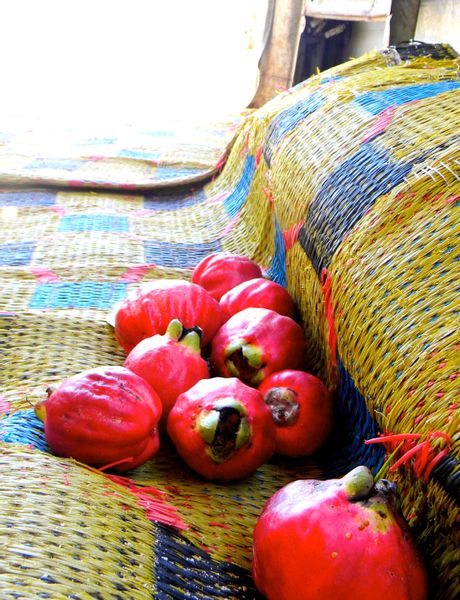 Stephen Page choreographing 'Bush Apples'.
Stephen Page draws not only upon his research notes, time on Country and time with Nyapanyapa Yunupingu, but also on his personal experience as well as those of his Dancers. The Bangarra Dancers have strong connections with several families in North East Arnhem Land and have returned to this Country numerous times, building friendships and growing connections.
On the company's 2013 return to Country in North East Arnem Land, the dancers spent time on Bremmer Island, which is home to cultural consultant Kathy Balngayngu Marika. Whilst on Bremmer, a group of dancers went out to gather wild bush apples. Former dancer Yolande Brown recalls: "The weather was sweltering as we headed out to collect these small, crimson apples. They'd already fallen from the trees and as we gathered them, we were warned not to forage too far under the bush apple trees; this was where the death adders retreated from the heat of the day. The apples tasted quite sour - like they had heaps of vitamin C! We made an amazing, piquant apple pie to share for desert!".
Shared experiences play into the creation of every Bangarra work, helping enliven the imagery in the dance and choreography.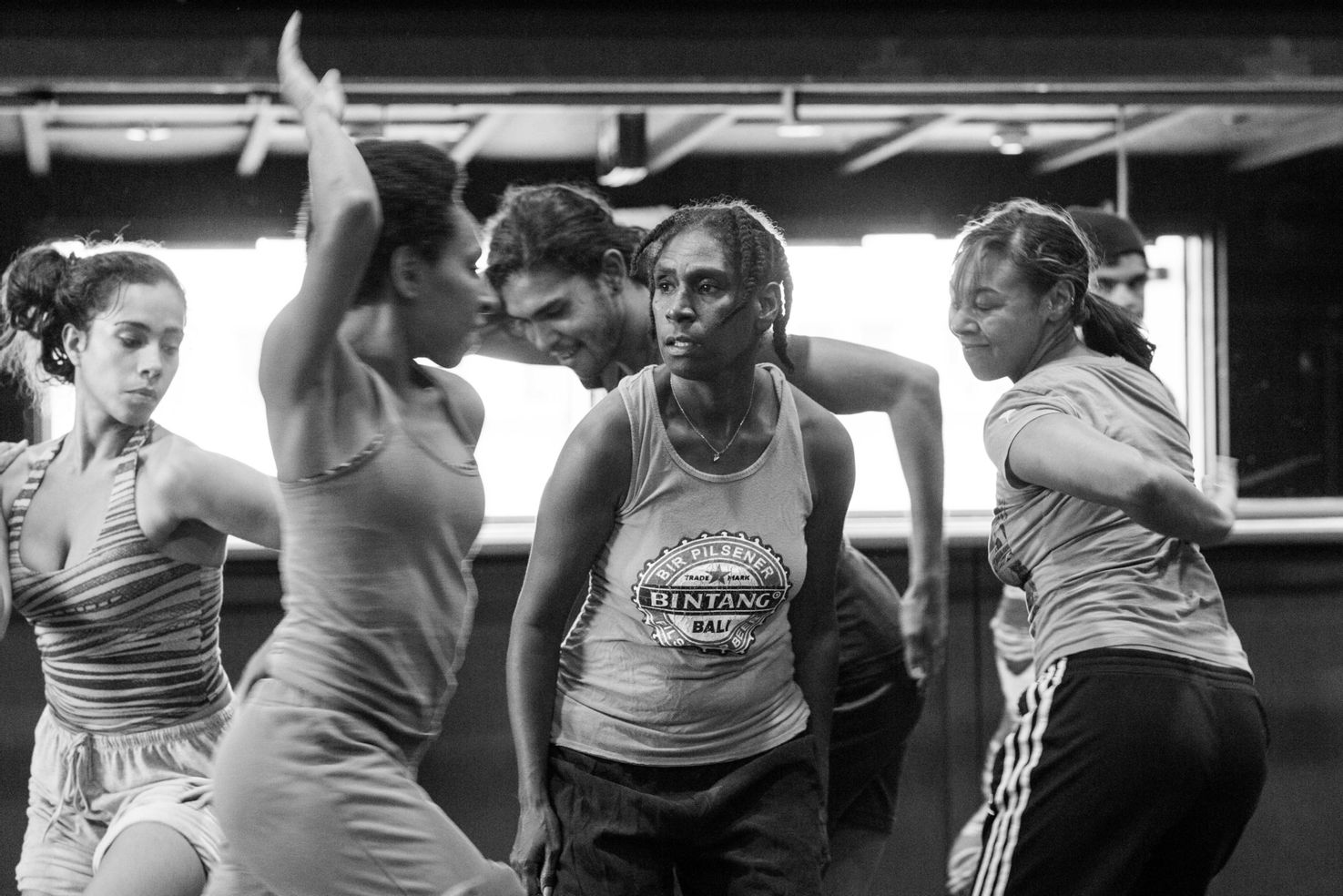 Straddling the two worlds of being an internationally acclaimed artist as well as a Yolŋu community Elder has its own challenges. In 'Niblets' choreographer Stephen Page looks at both the joys and strains that often accompany a life walked with a foot in each world.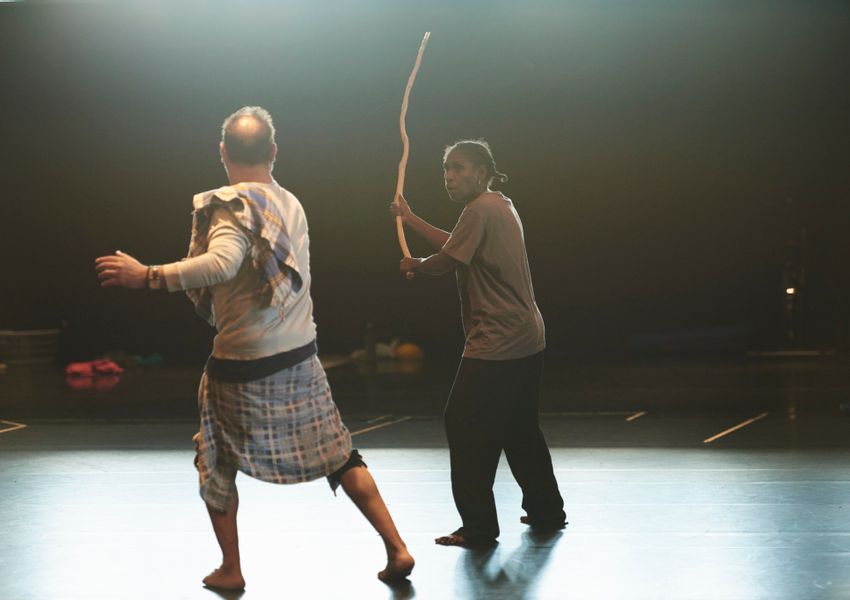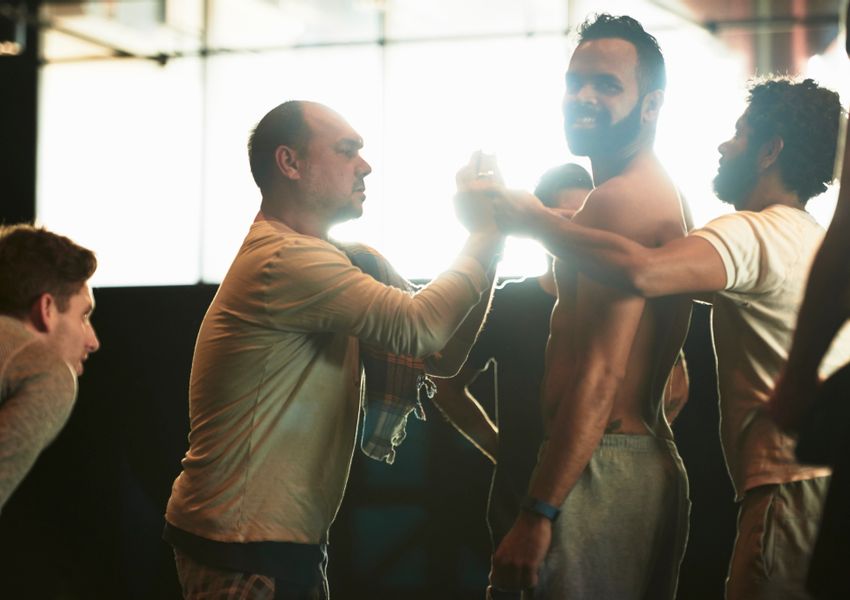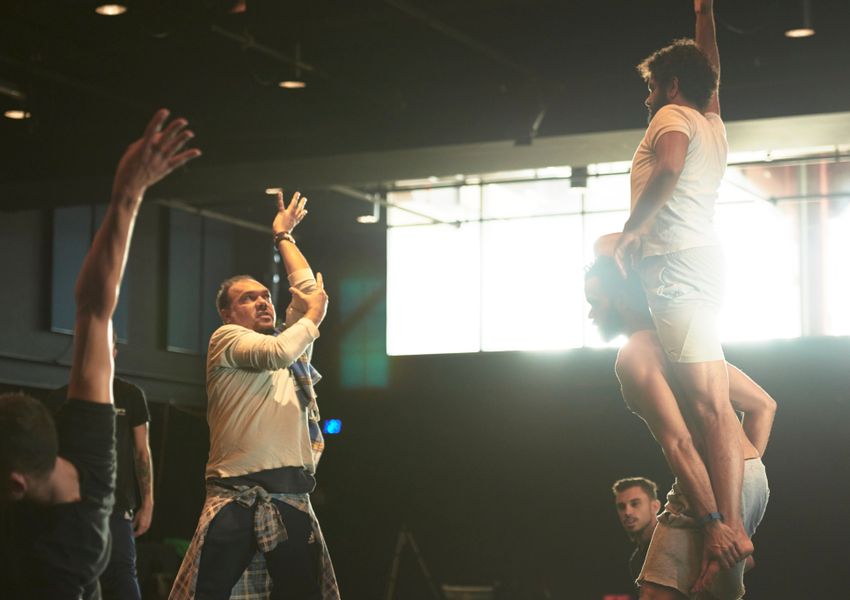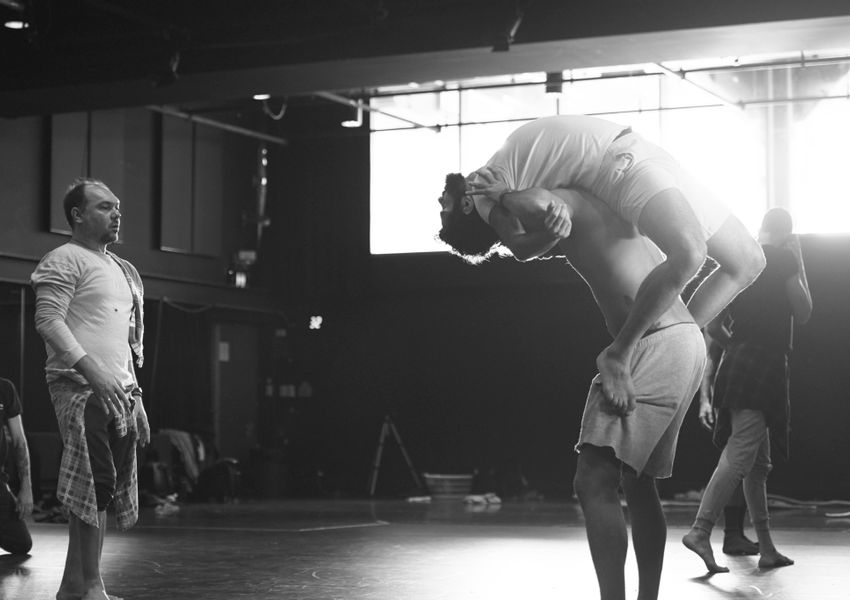 'In Her Mind' looks to art as both a 'calling' and a personal practice of meditation and ceremony. Art is a force that can lift us beyond preconceived possibilities.
"Art is a medicine. It can help heal us, unite us, strengthen us, challenge us and inspire us. It feeds our imaginations and our souls"
6. Nyapanyapa visits Bangarra to meet the artists and watch rehearsals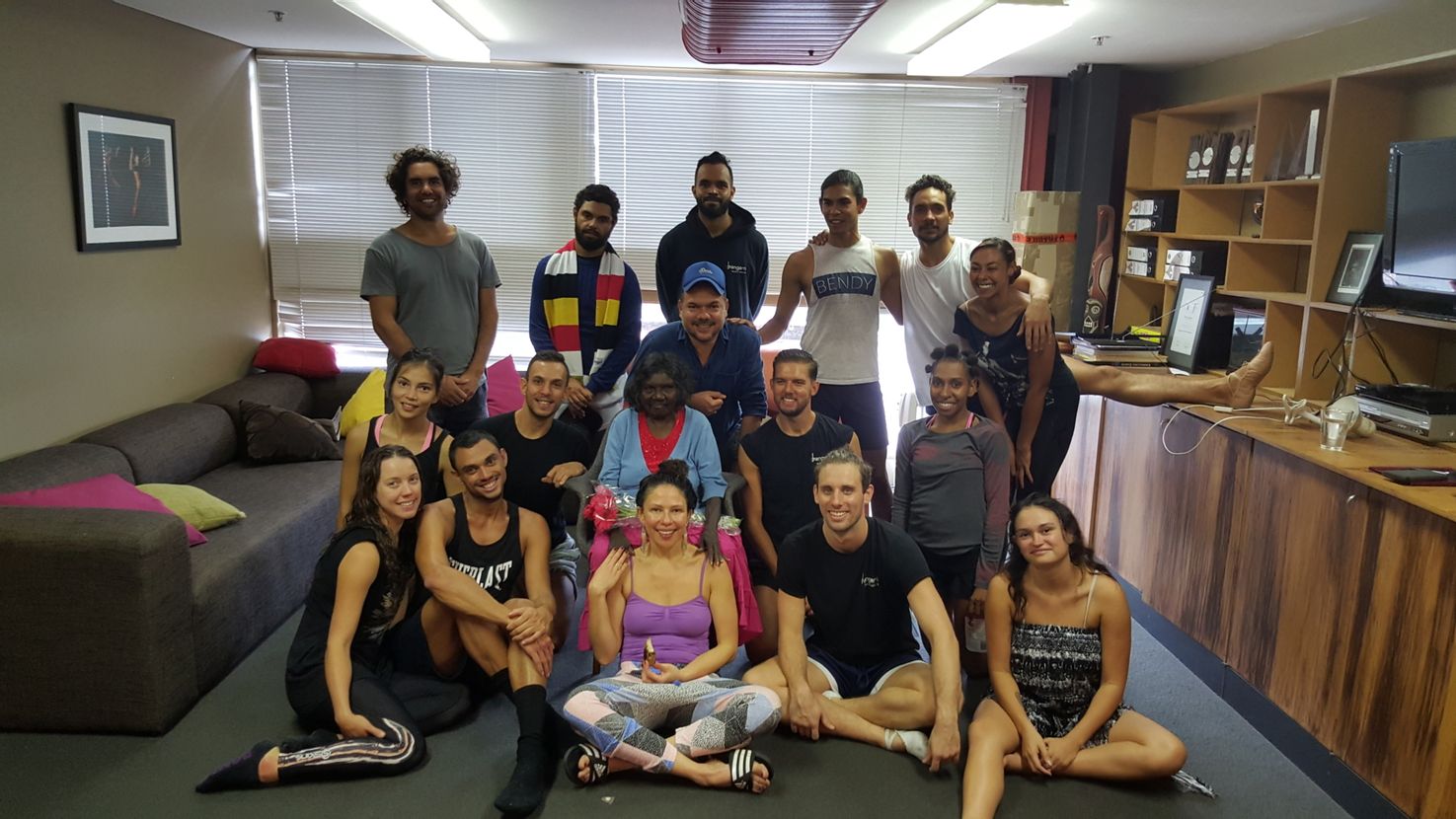 Nyapanyapa Yunupingu visited the Bangarra family at its Sydney home in 2016, and had a sneak peek of Nyapanyapa in creation. Nyapanyapa's first language is Yolŋu Matha and as such she was accompanied by her kin and translators Merrkiyawuy Ganambarr Stubbs and William Stubbs.
You can listen to William Stubbs (coordinator of the Buku-Larrnggay Mulka Centre in Yirrkala, NT) talk about his experiences with Yolŋu cultural philosophies and the practice of Artist Nyapanyapa Yunupingu in the fascinating interview: Yarn time with Will Stubbs in Yirrkala.
The Bangarra artists found Nyapanyapa's presence both grounding and inspirational, and a reminder that the Bangarra artists fulfil their roles in the company because of, and for their connection to culture, stories, people and land.
Artistic Director
Stephen Page

Choreography in collaboration with the Bangarra Dancers
Stephen Page

Inspiration for Nyapanyapa
Nyapanyapa Yunupingu