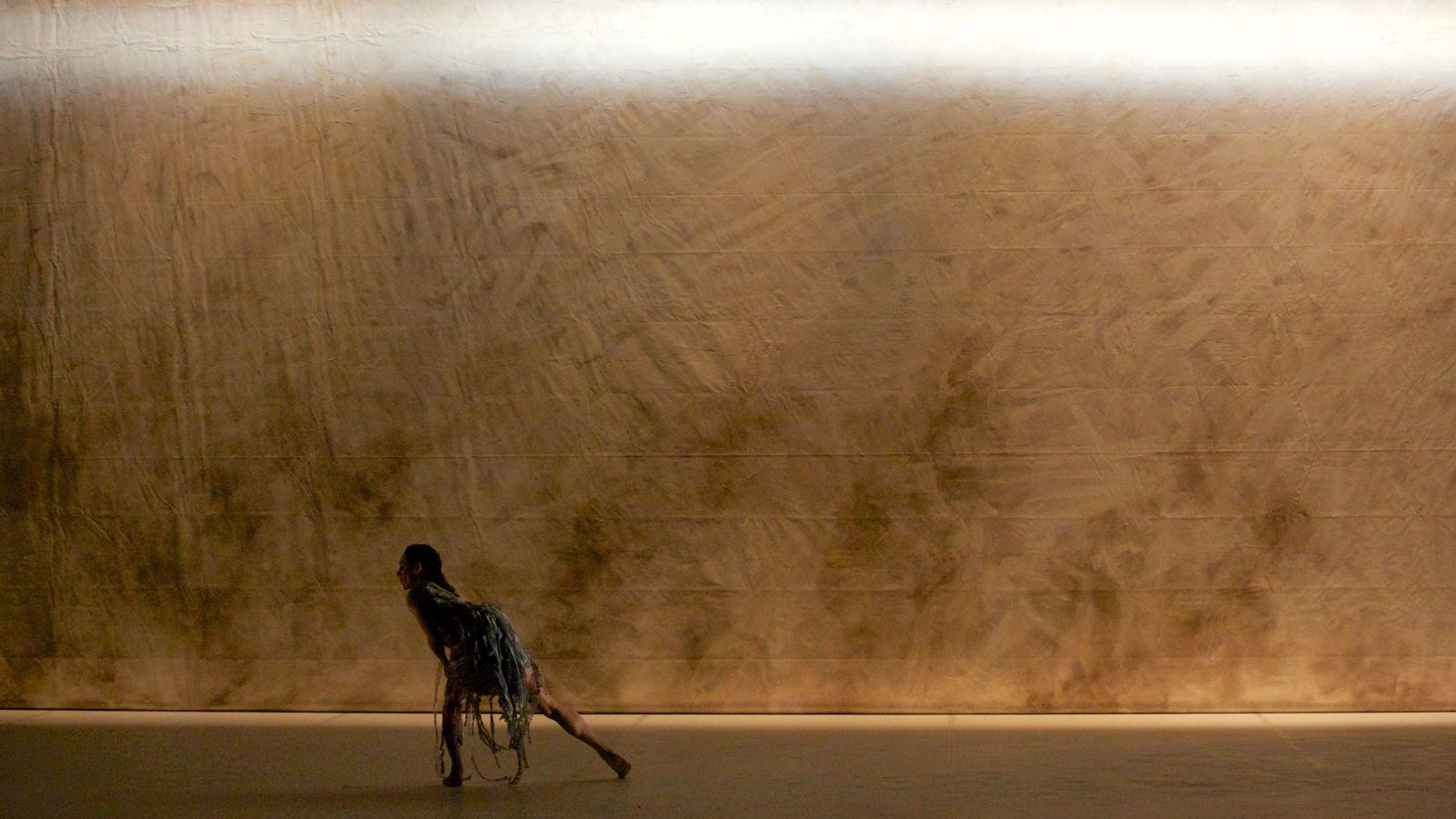 Lighting is the magic that paints the stage. Light and shade, evoking emotion and mystery. Lighting brings together all the elements for a seamless journey; it both creates and supports the story.
Terrain is a work that sits very close to my heart. I was fortunate enough to be asked to join Fran on a site visit to Kati Thanda-Lake Eyre in February. I was taken on a cultural and spiritual journey into the lake and its community. This visit sits strong inside me and will stay with me forever.
I was confronted by a vast, immense landscape – placed in the middle of nowhere - this pink encrusted jewel: Kati Thanda-Lake Eyre. Apart from being awesomely emotive in its history - present and past - it was bathed in this undulating, fragmented light. A constant kaleidoscope of colour, subtly changing with the reflections of its surrounds and moving skies.
Jake's design, with its white set and cloths, has captured many of these elements and stories, the same as Jenny's costume design, with its intricate details. David's evocative sound holds this beautiful work together. I have tried to stay true to the design elements by not intruding with dense colours but with soft grading front light and heavy back light, for the final cloth.
Fran's choreography is tactile and strong; she has made a powerful story with beautiful images, within which I have tried to sculpt the bodies like the land, with subtle light in little to no colours. The lighting for Terrain is about enhancing, sculpting and helping the audience to follow the story.