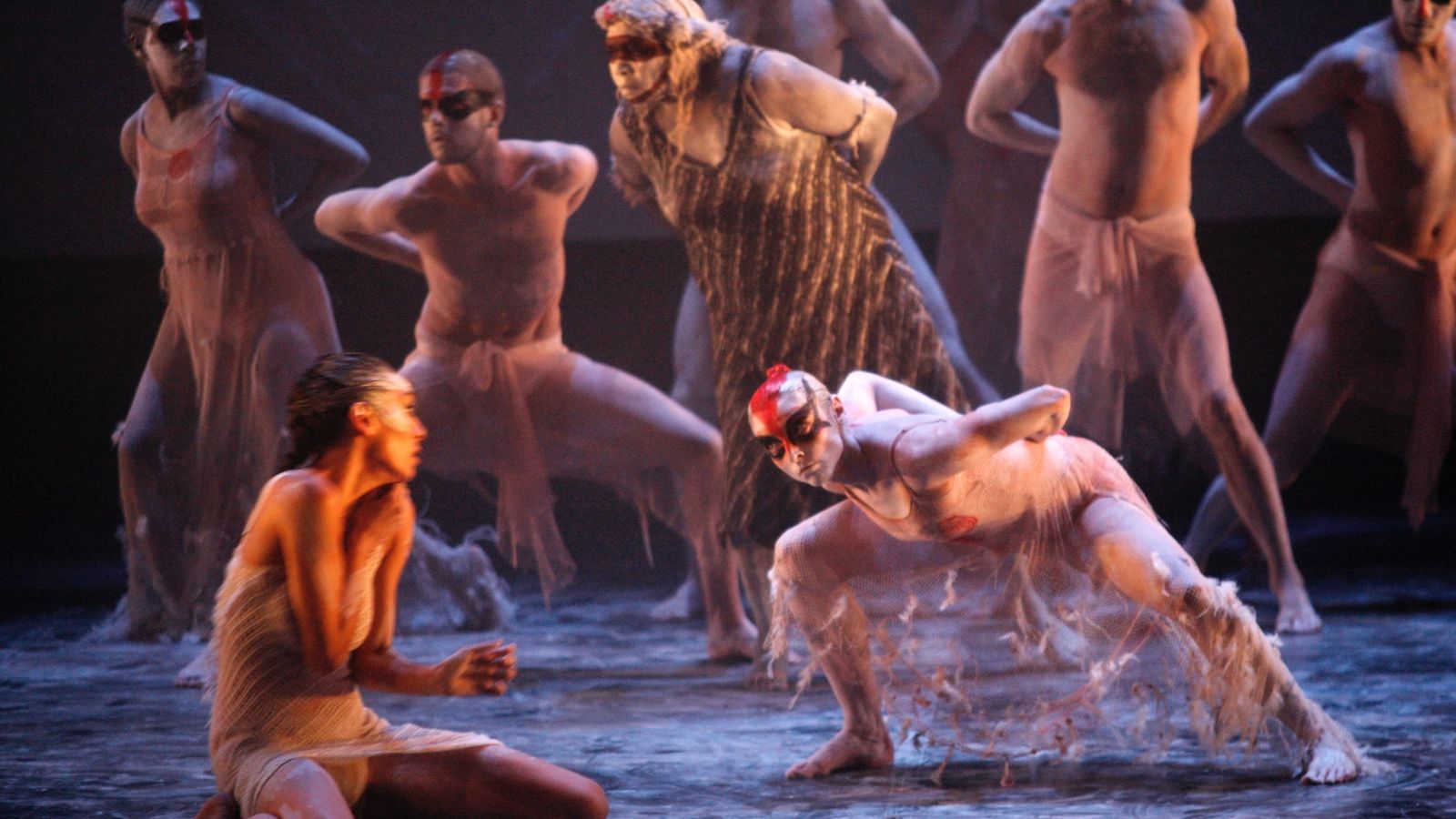 Recently Bangarra was able to return to country, to pay our respects, and to listen and learn. We performed for the Elders and, even though we'd performed in places like New York, this performance was daunting. Our audience changed from high excitement to quiet thoughtfulness as they watched, following the shifts from traditional to contemporary.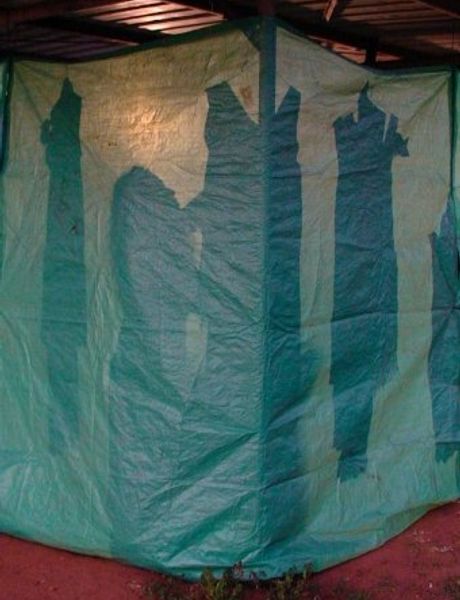 There's no better way for cultural development than to spend time in rural communities sharing the songs and dances. As we joined the men hunting and the women yam digging, we experienced the labour and the process that brings life to our dance form.

My dream has been to take the dancers back to the source of our traditional culture, something I have been fortunate to experience through my friendship and creative collaboration with Djakapurra Munyarryun. The Munyarryun, Marika and Yunupingu families have always been generous and welcoming, enriching Bangarra with their endorsement of our work.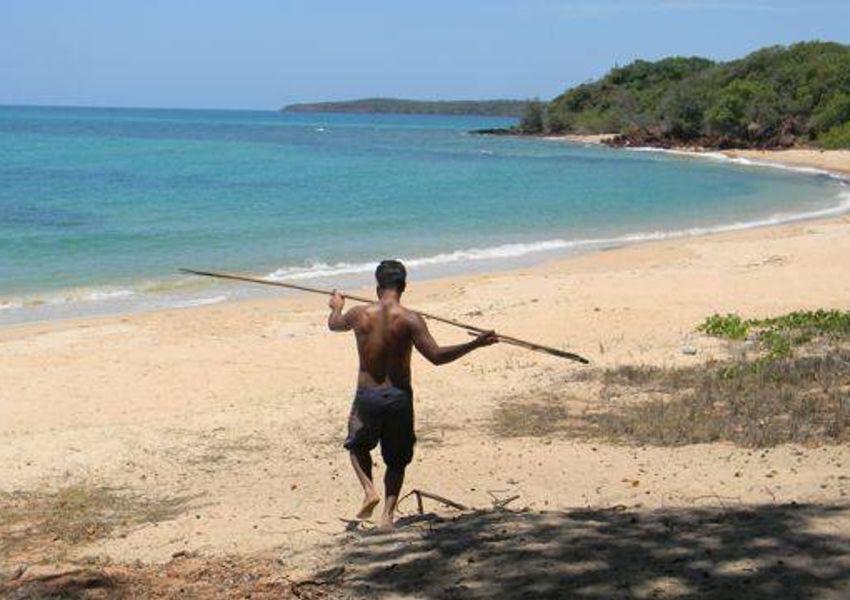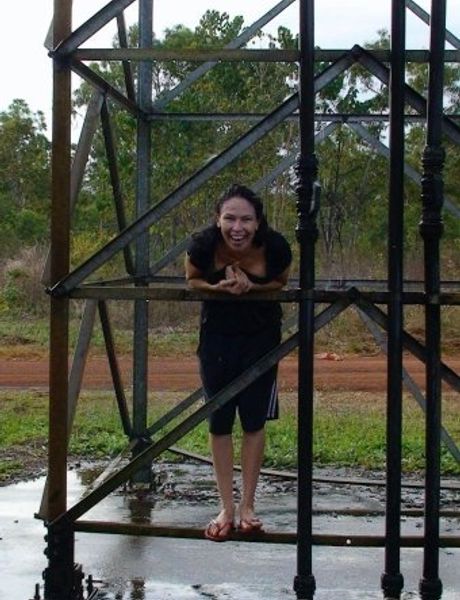 In portraying the strength and resilience of indigenous culture we are acutely aware of its ephemeral nature and the need to respect and nurture such treasures. The depth of feelings and insights from being with traditional communities reminds us all of the privilege we have to share the spirit of Aboriginal and Torres Strait Australia.
Underlying Bangarra's work is the cross-over of traditional and contemporary cultures. Bringing together the heritage of thousands of years of traditional culture, with new contemporary forms of theatre, we hope to express the timeless spirit as well as the tensions and frustrations of our social world.
I have had the great honour and privilege to lead Bangarra since 1991 and wish to thank and pay my respects to the founders of this great company. Over the past twenty years, Bangarra has been the focus for over 100 artists from the raw works like Praying Mantis Dreaming and Ochres to the highly produced contemporary works like X300 and Mathinna.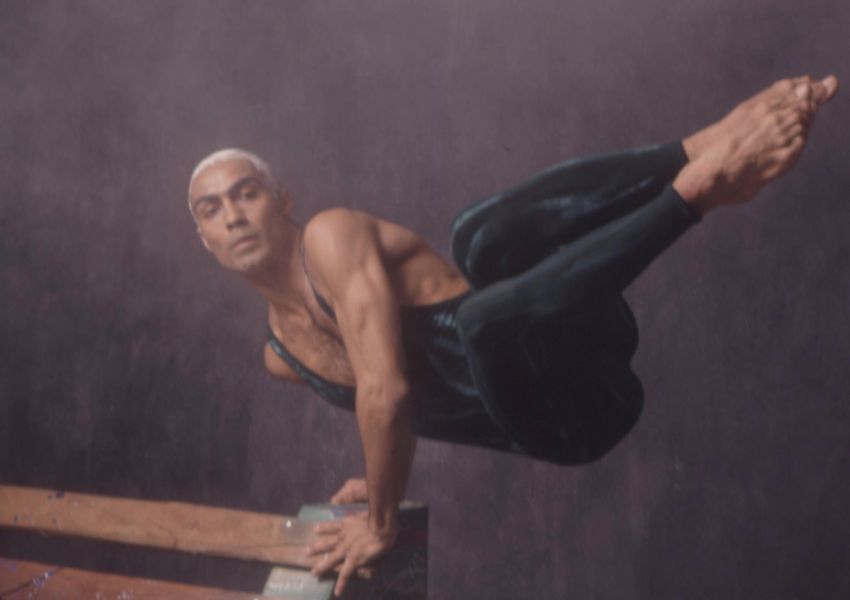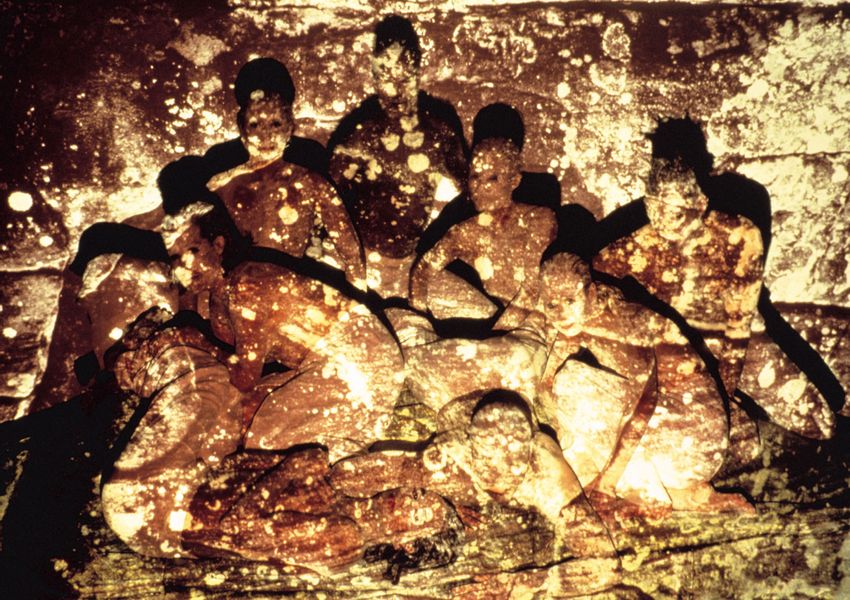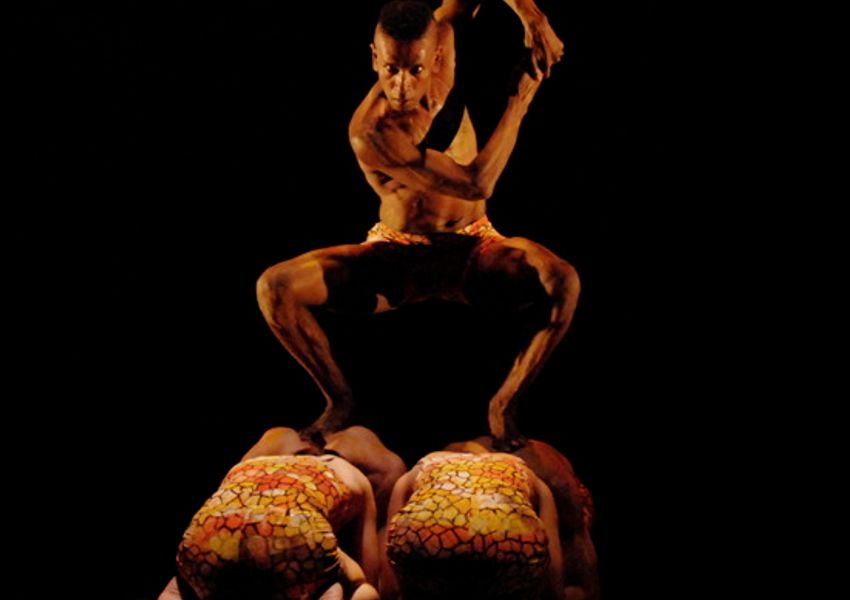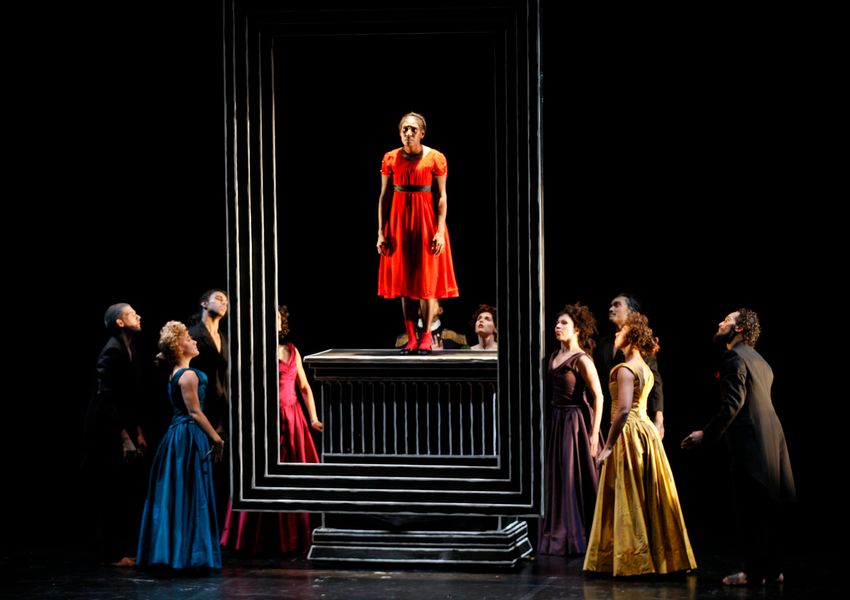 Without the efforts of many, Bangarra would not be here today. The vision of our founder Carole Johnson and Cheryl Stone to establish a professional company for graduates of the Aboriginal & Islander Dance Theatre has well and truly been realised. And, for all those artists who have moved through Bangarra, there are many new initiatives and creative ventures informed by that experience right across Australia.
Bangarra is about 'making fire' –a release of energy in the form of light and heat. Our creativity has been inspired by a release of energy in our creative processes and collaboration with co-creators in performance, music, design and choreography. I have drawn strength from my brothers David and Russell who have been a core part of this journey. David's rich and textured music for works like Fish and Bush, and my late brother Russell's extraordinary presence on stage as a dancer and choreographic muse have been instrumental to the success of Bangarra.
Frances Rings has been, and continues to be, at the core of Bangarra's creative energy. We have co-choreographed on a number of Bangarra works, and Frances has Rations, Unaipon and X300 to her credit as an outstanding and individual choreographic contribution.
The Torres Strait Islander culture was reflected strongly in Bangarra's early years with traditional consultants Jensen Warusam and Pinau Ghee, and later with artists Albert David and Peggy Misi. Elma Kris, one of our senior artists, has built our cultural ties with traditional Torres Strait culture, creating her own blend of traditional and contemporary dance in Emeret Lu, inspired from old stories from Mer Island.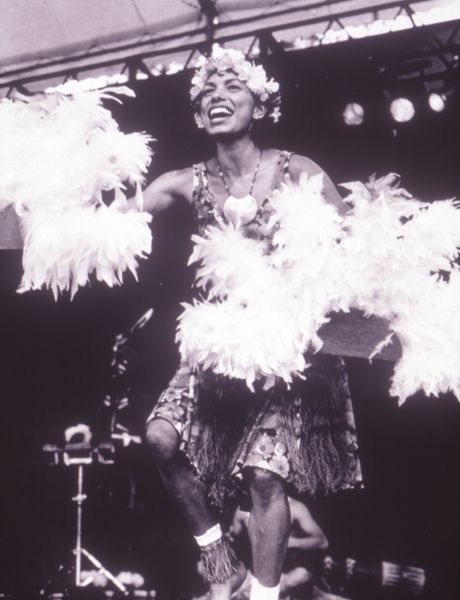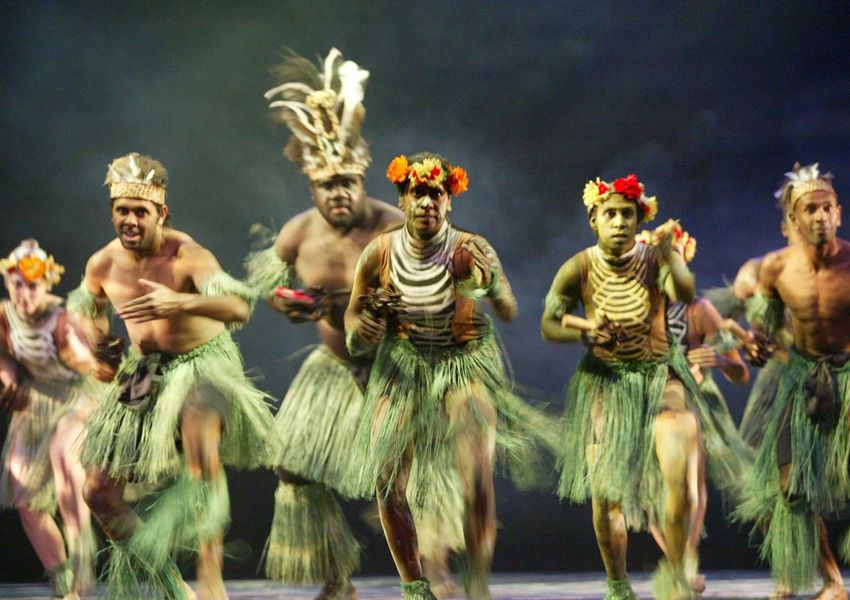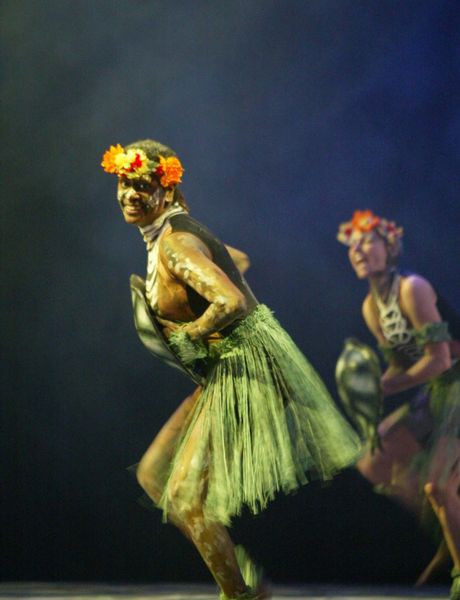 The clever creative inputs of Peter England in set design, Jenny Irwin in costume design and Steve Francis in music have produced exciting dimensions to our stage productions. It would take an entire book to mention the valuable contributions of everyone who has made this company 'great' so I will simply say 'thank you' to the dancers, especially veteran Sidney Saltner, the rehearsal directors, the choreographers, the photographers, the production and technical people, the management, and the board of Bangarra.

I would especially like to thank Aden Ridgeway for his leadership as Chairman of Bangarra and the dedication of board members over the years, in particular Danny Gilbert. It's remarkable that over these two decades we have remained resilient, despite misfortune and, at times, the overwhelming challenges before us. The foundations of Bangarra have certainly been forged in fire. A special mention must also go to friend Catherine Baldwin for her tireless support and energy.
The process of putting together this 20 year retrospective called Fire has been a time for reflection, for remembering the extraordinary artists who have made Bangarra what it is, and for reassessing our role as a cultural messenger and teller of stories.
This mixture of excerpts from our repertoire shows how the cross-over of traditional and contemporary forms was seeded with Ochres. Djakapurra Munyarryun and I worked closely to ensure that the new was created with respect for the old. Regular contact was made between inner-city Sydney and remote Yirrkala to check cultural protocols, and it was this process that laid the foundations of Bangarra's creativity. We embedded the connections to traditional kinship into the way we worked and from this found the direction we would take over all these years.
Excerpts from Fish have been included to honour the powerful fusion in David Page's music and the beginnings of a lasting collaboration with designers Jennifer Irwin and Peter England. Our capacity in the theatre to express the social issues facing both rural and urban communities is evident in our choice of excerpts from Skin, Corroboree, Unaipon and Bush.
Over the last two decades as we have travelled Australia and the world, and taken up opportunities like the Sydney Olympic Games Opening Ceremony and major arts festivals, Indigenous Australians have struggled to gain a strong foothold in the mainstream and have suffered from the translation of modern ways on traditional life. I hope that Bangarra, through successive generations of creative leaders, will continue to bring energy through light and heat to our cultural and spiritual being, well into the future.
On a personal note big love to my gorgeous families, my children and especially my mother and father, without them I would have no belonging.
Stephen Page
Artistic Director