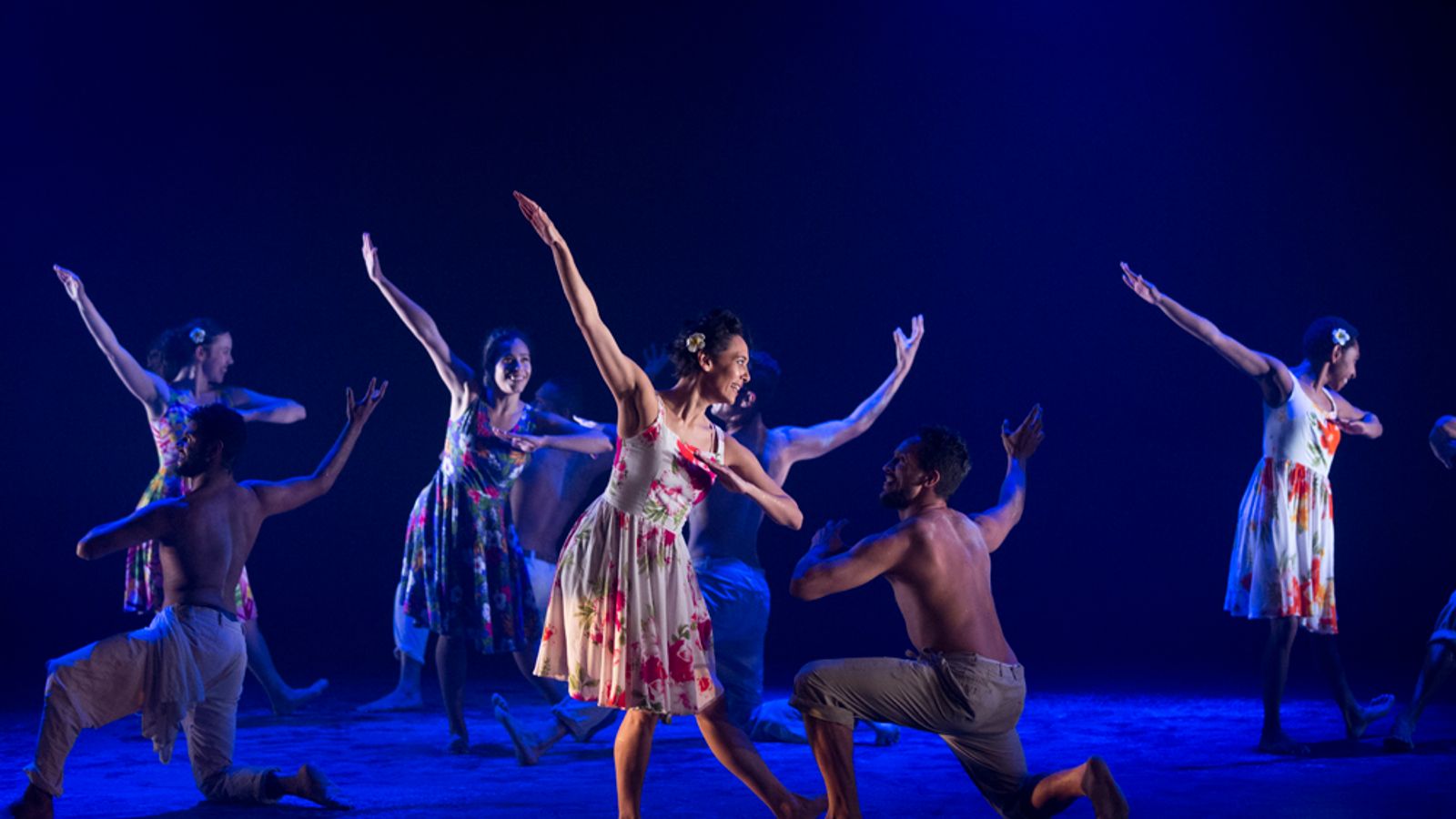 I have always been inspired by fabric, and at Bangarra it's all about finding textural things, elements that build on your body and the floor.
Where are you from and what inspired you to become a costume designer?

I'm from Sydney – I went to arts school and technical theatre school and original trained as a scenic artist. I started my career at Sydney Dance Company and Graeme Murphy, the artistic director, kept asking me to make things for him and it just grew from there. I feel I was in the right place at the right time.
You've been a long-time Bangarra collaborator – how did the relationship begin?
I met Stephen when he was a dancer at Sydney Dance Company – he was a young gorgeous guy straight out of NAISDA. I designed his first ballet Moograh at SDC and our friendship and collaborations continued with Bangarra. I've been very privileged to be part of the family 26 years on.
One of my first works for Bangarra was Ochres, and it was incredibly well received. It's great to see that it will be coming full circle later this year (at Carriageworks in November).
Your dance design career spans decades; what is it about dance that gets under your skin?
When I started working in theatre, contemporary dance was just emerging in Australia. I was in the right place at the right time, working for SDC as their costume maker/designer in residence, as well as dressing, washing and repairing.
I know the art form from the ground up. It's where my career started I feel lucky to have had my start when these amazing dance companies were just being established.
How is designing for Bangarra different to designing for other dance companies?
Because I know Fran and Stephen's work so well, they let me go off and create. My only limitation is the movement. Dancers are so wonderful that they'll wear most things, unless it hinders them. I try to design costumes that don't obstruct them. Bangarra is always a challenge because it's very knee-based and floor-based.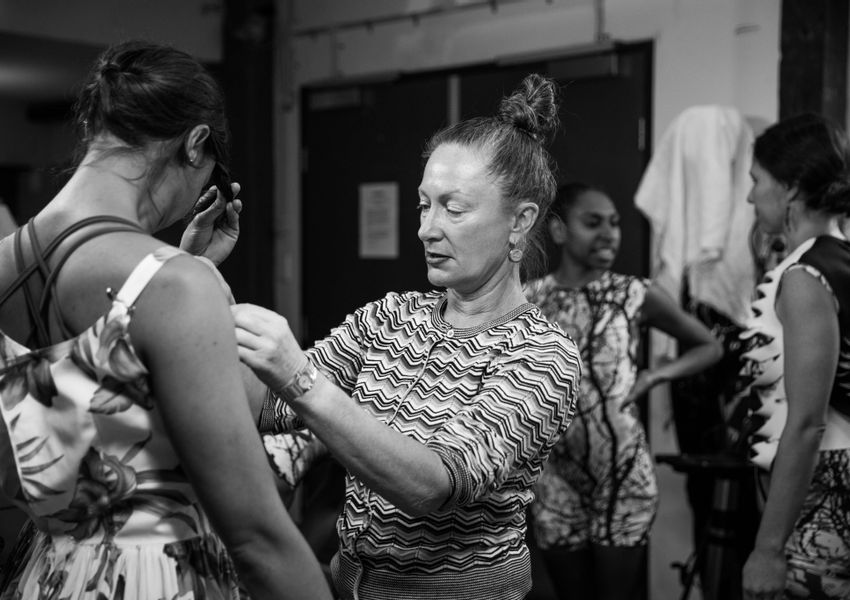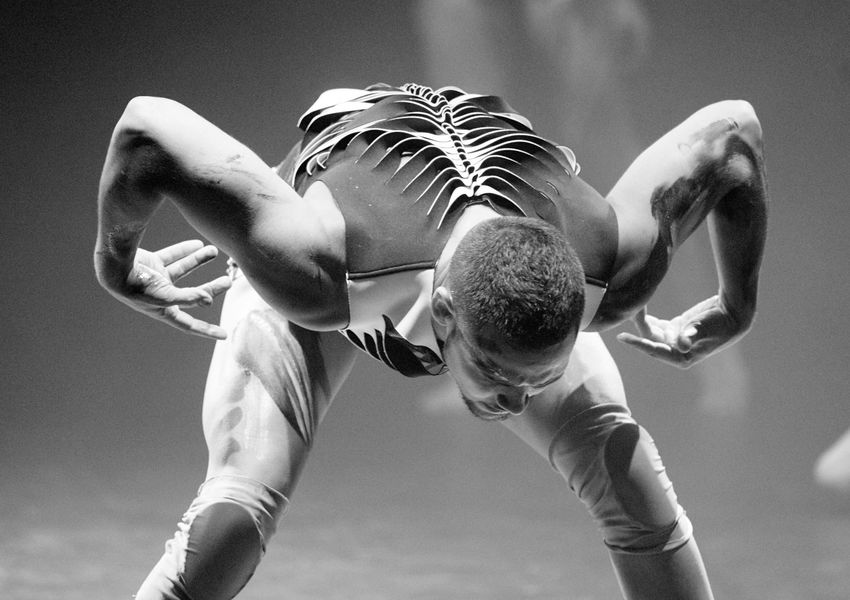 Tell us a little about your designs for lore.
I have always been inspired by fabric, and at Bangarra it's all about finding textural things, elements that build on your body and the floor.
With Fran's work Sheoak it's very black and white, very abstract; almost like art you can put on bodies. I.B.I.S is more realistic but very colourful to represent the Torres Strait Islands. They are two totally different works.
How many costumes do you have to design and make and how many hours does it all take?
There's about 50 in this program, and it's all consuming for eight weeks as the works are created. I've always said you can't design too far ahead of the choreography, as you'll have a great idea but then it doesn't translate at all to the choreographer's movements.
Are there any special materials or construction methods you're using for these costumes, particularly when the people who will wear them are dancers?
When I go looking for fabrics, I try to think of what I can do with the fabric, rather than be specific in a design and then go out and find something. It's looking at new ways of picking up the light, that reads from a distance, and looks more interesting than just the average fabric. And it's preferable to be stretch & washable.
We don't have a lot of choice here in Australia, so I look at layering of fabrics, or printing or laser cutting original designs, each time trying to invent something new and original.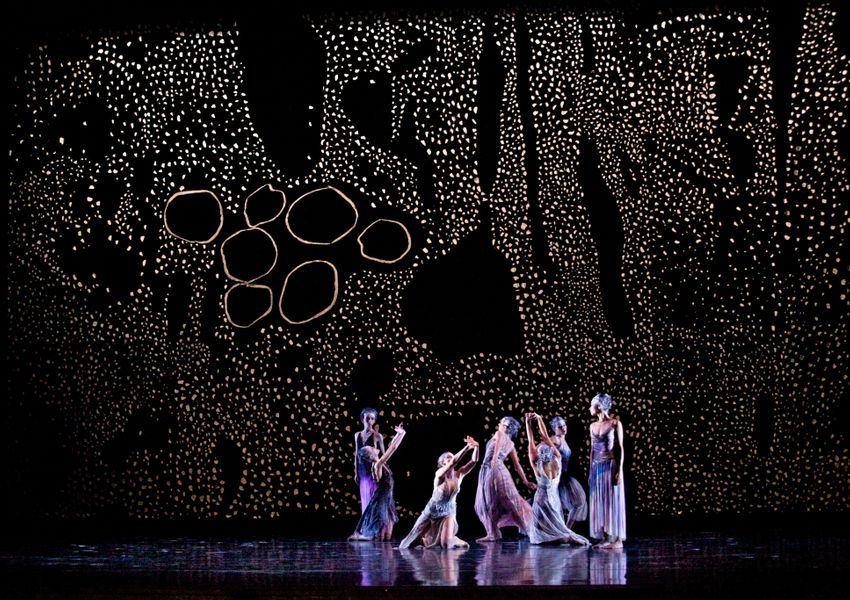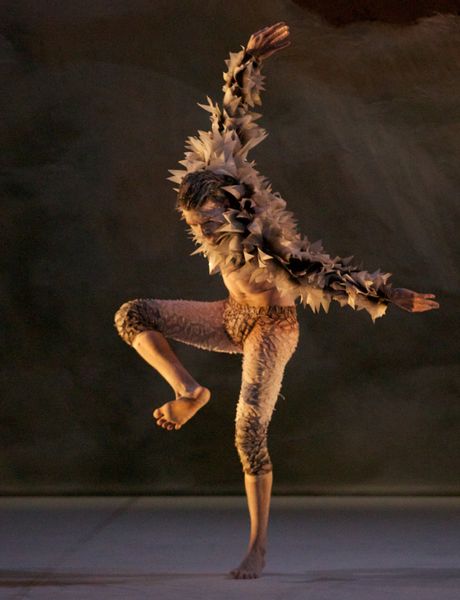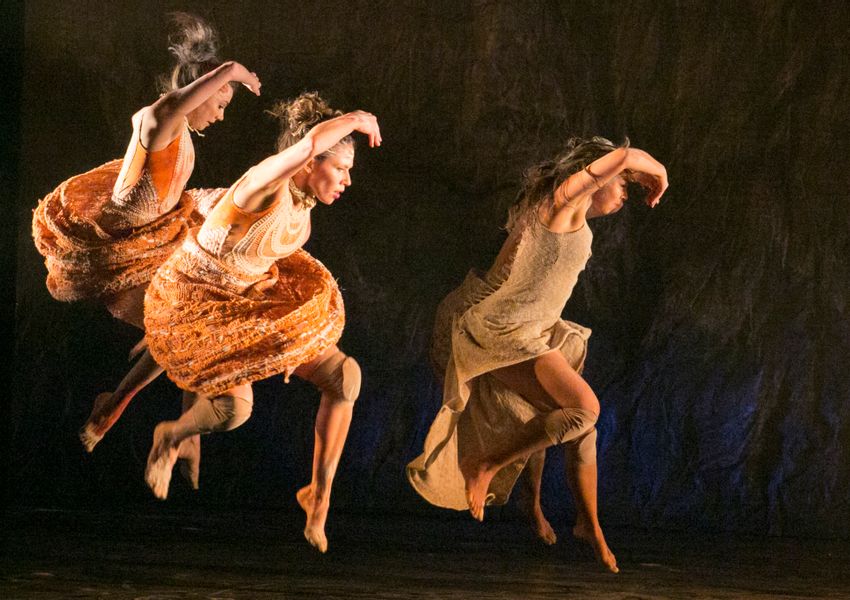 Is there a particular story or highlight from your Bangarra career you can share with us?
I feel like I'm still doing my best work, so recent productions such as Warumuk – in the dark night, Terrain and Patyegarang are some of my favourites. But a huge career highlight remains doing the 2000 Sydney Olympics opening and closing ceremonies with the Bangarra dancers.
Jennifer Irwin
Costume Design